LOCATION – ECHO PARK LAKE, USA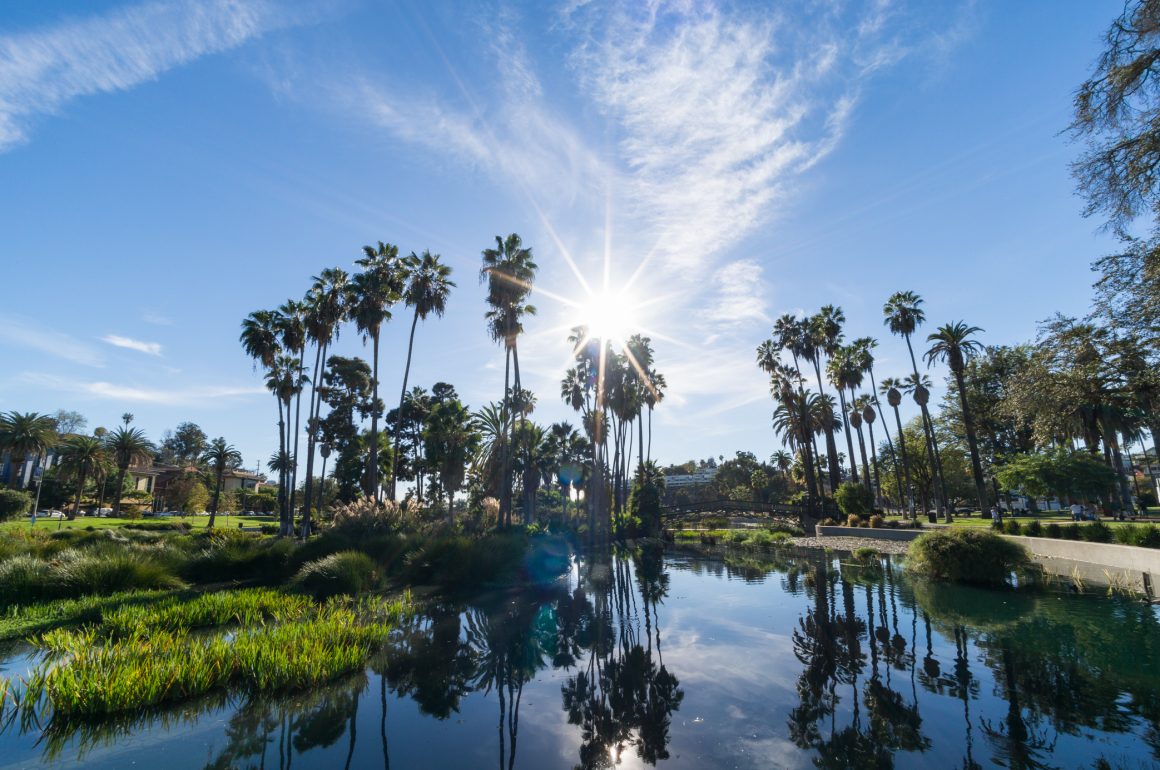 INTRO
Echo Park Lake, and the surrounding parklands, has the distinction as the oldest park in Los Angeles. Starting life as a reservoir for drinking water in the early 1890's, it was later turned into a proper park and named by English immigrant Joseph Henry Tomlinson who was inspired by the carried voices wafting over the open space. Modeled after Shipely Park in Derbyshire, England where Tomlinson played as a boy, he envisioned a park design that mimicked the English lands with meandering path tracing the water's edge.
ESSENTIALS
CONTENT
Today, Echo Park Lake is 900 acres of reprieve from the hustle and chaos of Los Angeles traffic. Surrounded by densely built homes and apartments which are slowly starting to be snapped up by investors and home buying renovators, the area is going through a much needed renewal. As you walk around the park you are treated with fantastic views of the downtown skyline in the background. In 2006 the park was designated a Cultural and Historic Landmark and was closed for two year where a full overall was completed including the reintroduction of the lotus flowers that bloomed from 1923 onwards along (April through August) and with fish that were reintroduced by the California Department of Fish and Game.
The lake also features the original boathouse, built in 1932 and now houses a cafe and pedal boat rentals along with the Guardian Angel of the lake, a statue created in 1937 titled Lady of the Lake.
An island was added when the park was first opened to the public and there are a number of great viewing platforms, seating areas and wildlife to photograph and enjoy whilst walking around the permitter of the park.
I also really enjoy discovering the historical elements within my new home city. Working in the movie industry, I love to look at all the locations where I can still visit in LA. I was really excited to find that the Keystone Cops and Charlie Chaplin used Echo Park as a filming location. Many of the original movie studios were located nearby up Glendale Boulevard in an area once knows as Edendale. By the late 1900's, the Keystone Cops, who used the park for many of their silent comedies, were barred from filming at the park due to too many trampled flower beds!
Location Images
[envira-gallery id="9491″]