LA'S BEST KEPT SECRET – ANGEL'S POINT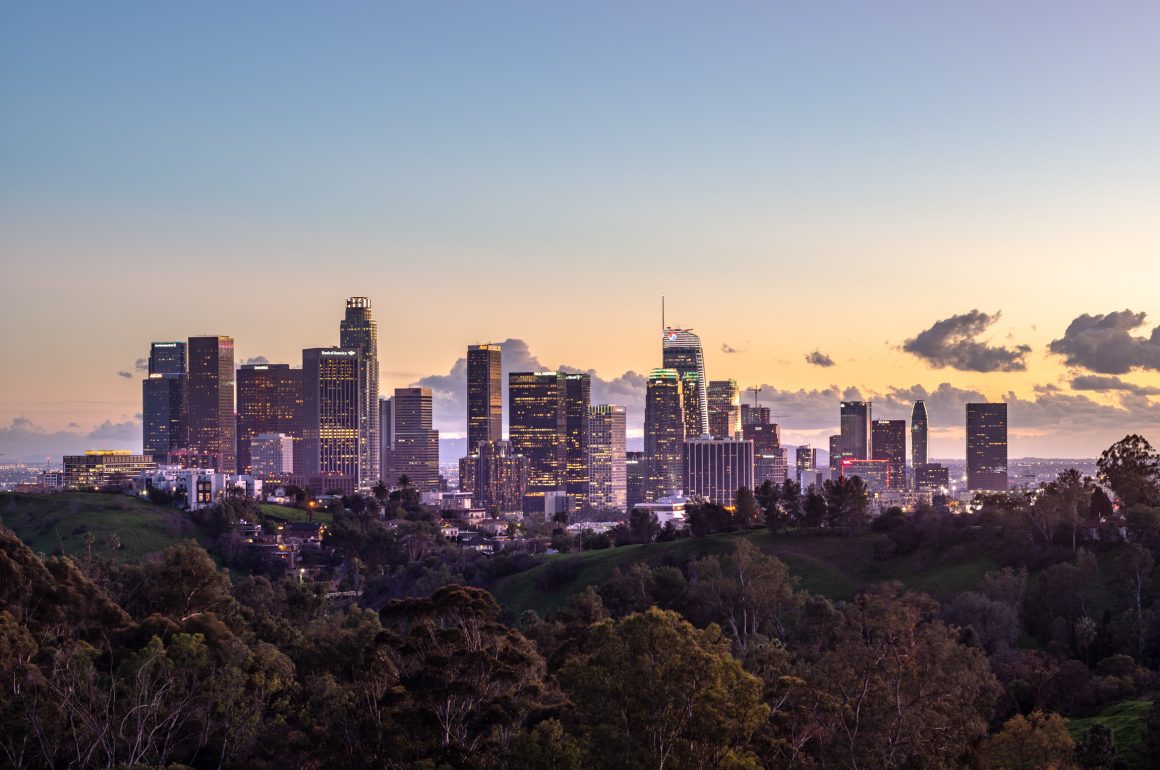 INTRO:
I'm a sucker for high vantage points, if there is a tower, a lookout, scenic pullover, I'm there. Los Angeles has a number of great places to get a birds eye view of downtown Los Angeles and the surrounding sprawl of the city. I've written about two of them before, the Mulholland Drive Lookout and the amazing Hollywood Observatory.
However, Angels Point is a better kept secret than those, and for me, offers as good or even better view due to is proximity of the city. It is the only place where you can see both the infamous Dodger Stadium AND the downtown LA skyline in one place.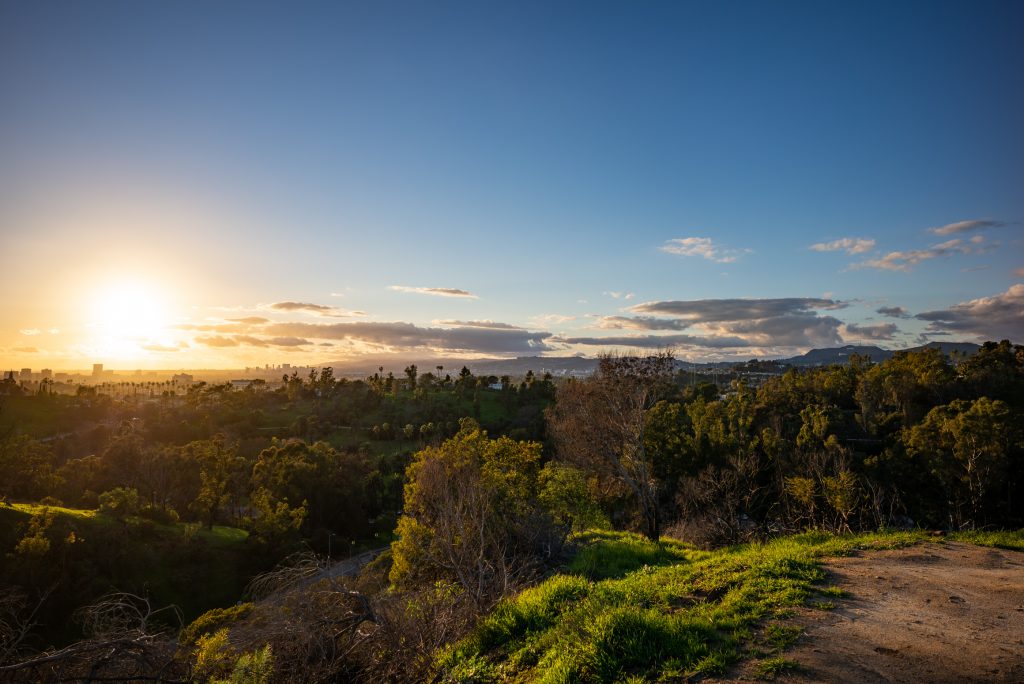 Elysian Park in Los Angeles is home to a number of great hiking trails, but if you are carrying a lot of gear and tripods etc for night time photos, in classic LA style, you can drive right up to the spot easily. The Observatory has become incredibly hard to park at since they closed off the parking lot at the top, and due to its popularity, you can end up having to get there hours beforehand to not miss the sunset.
Elysian Park is much quieter. Use the map in the article along with the address attached and just follow the signs to the top. There are a number of parking locations and picnic areas that are a very short walk to the amazing views.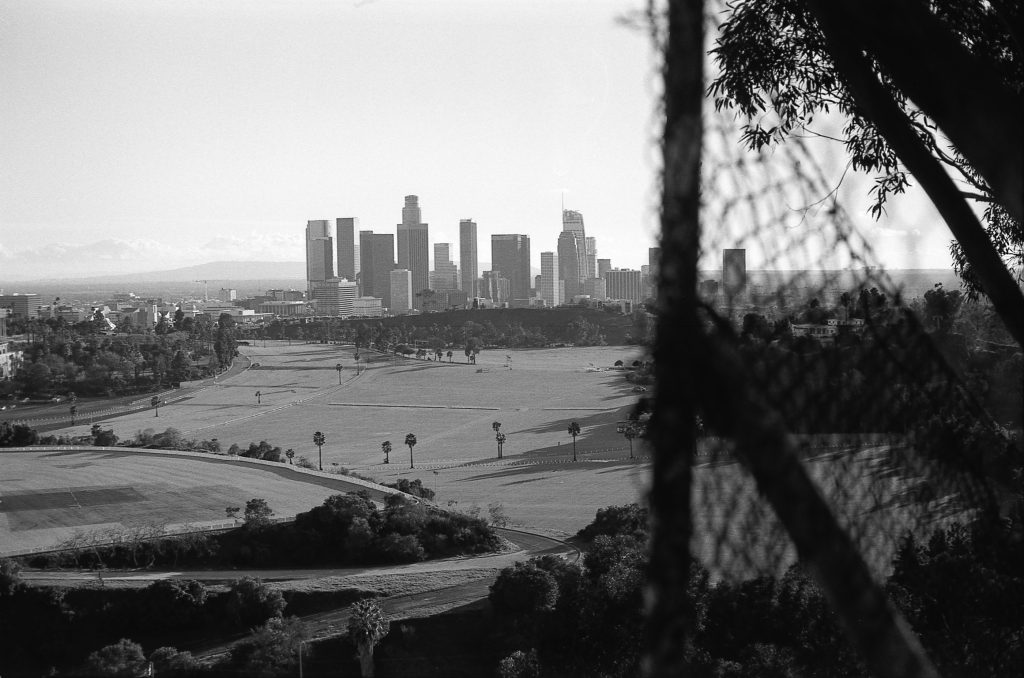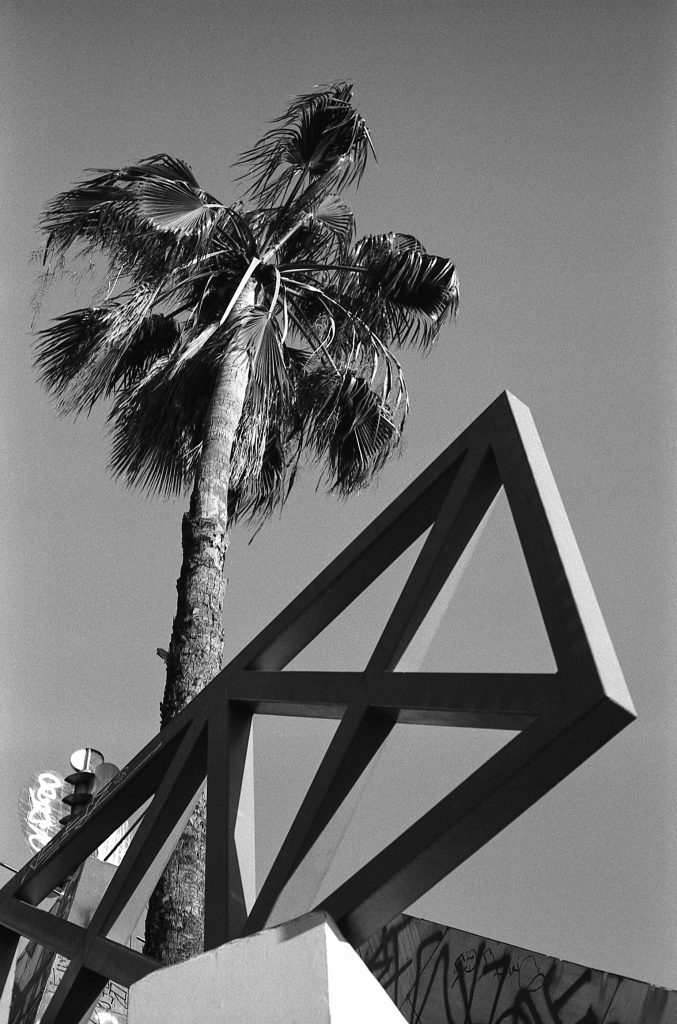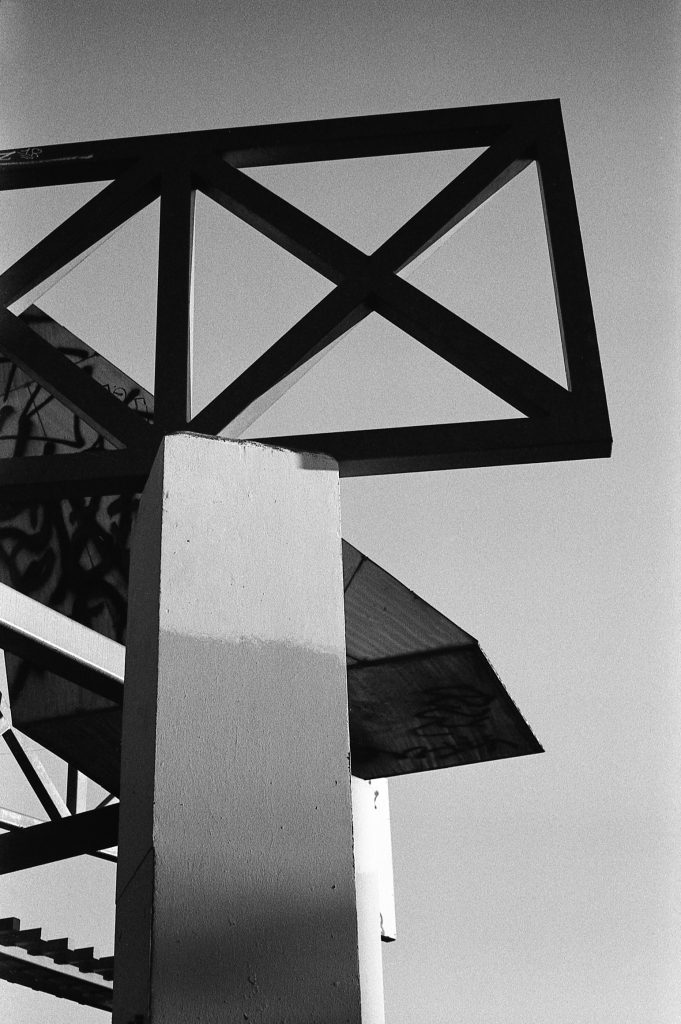 There is actually two locations that offer great views of the LA skyline. The first is Angel's Point which is closer to the city and offers great views of both the skyline to the left and the Hollywood sign to the left.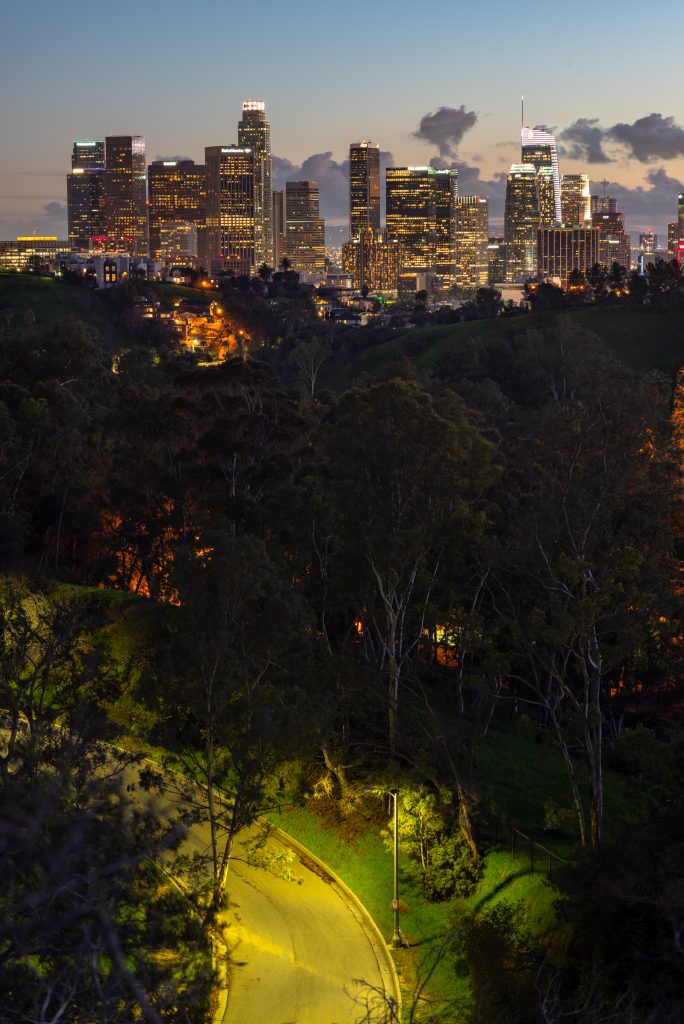 The second is Elysian Park that overlooks Dodger Stadium and downtown in the background. Both locations are amazing and being only a one or two minute drive from each other, can easily be visited the same night.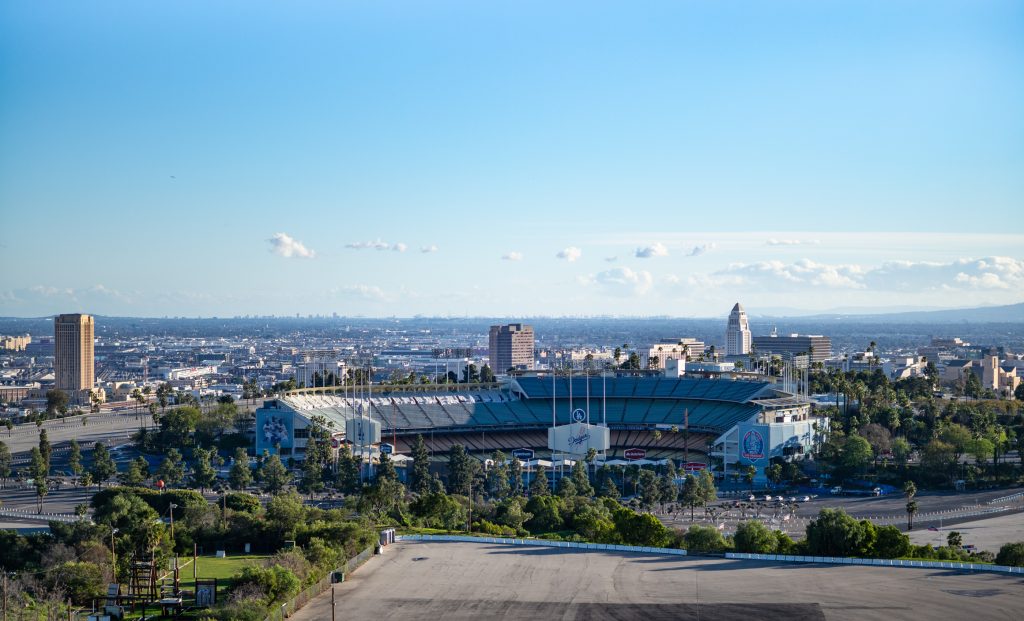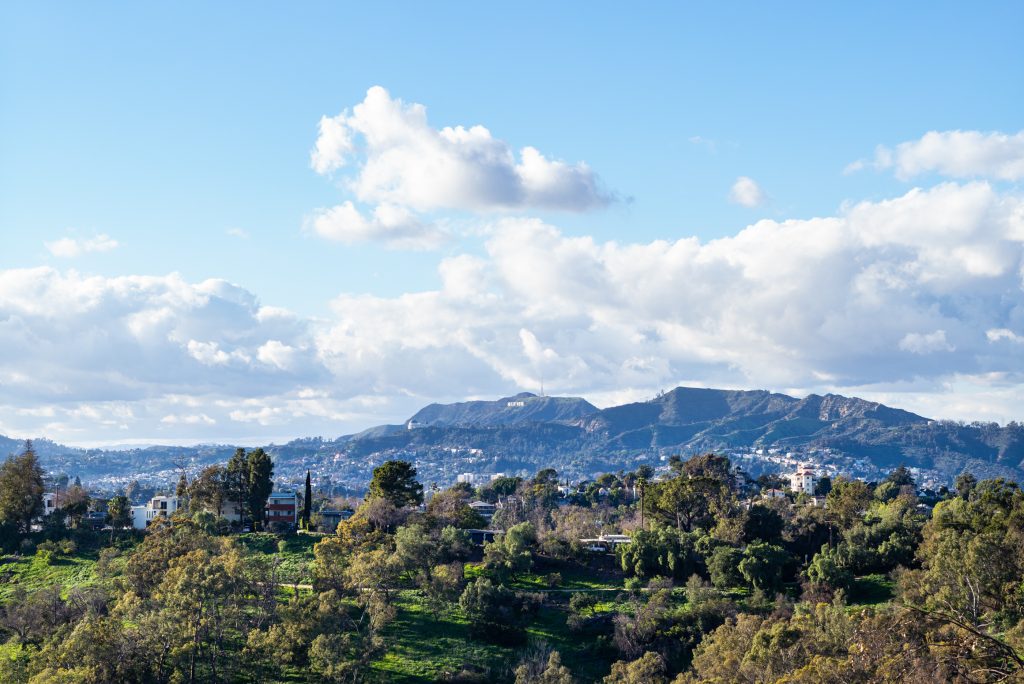 As I have been getting into film more recently, I took a number of shots on Ilford Delta 100 using my Grandfather's 1960's Canon AE-1 and 50mm f/1.8 lens. These were developed myself at home (with the aid of my Chemistry Teacher wife's mixing skills). I will be posting a lot more about this process in future articles.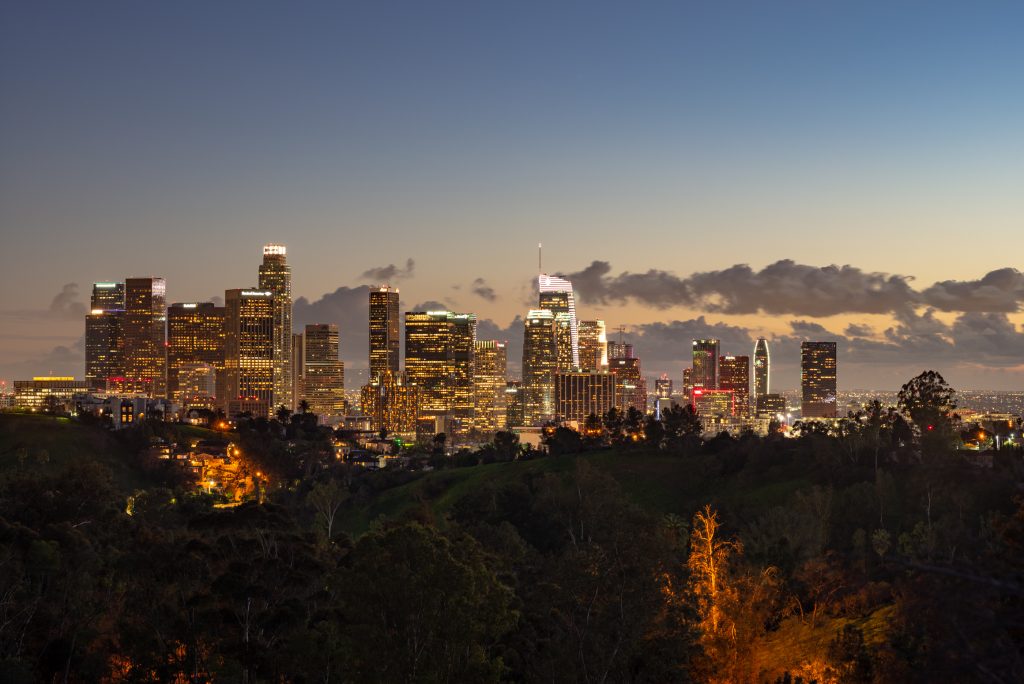 So if you want to skip the crazy lines of cars and find a more peaceful yet equally amazing spot for LA skyline photos, check out Angel's Point next time you are in LA.
Location Images
[envira-gallery id="12135″]