SHOT OF THE DAY – DOG'S BREAKFAST, MALDON AUSTRALIA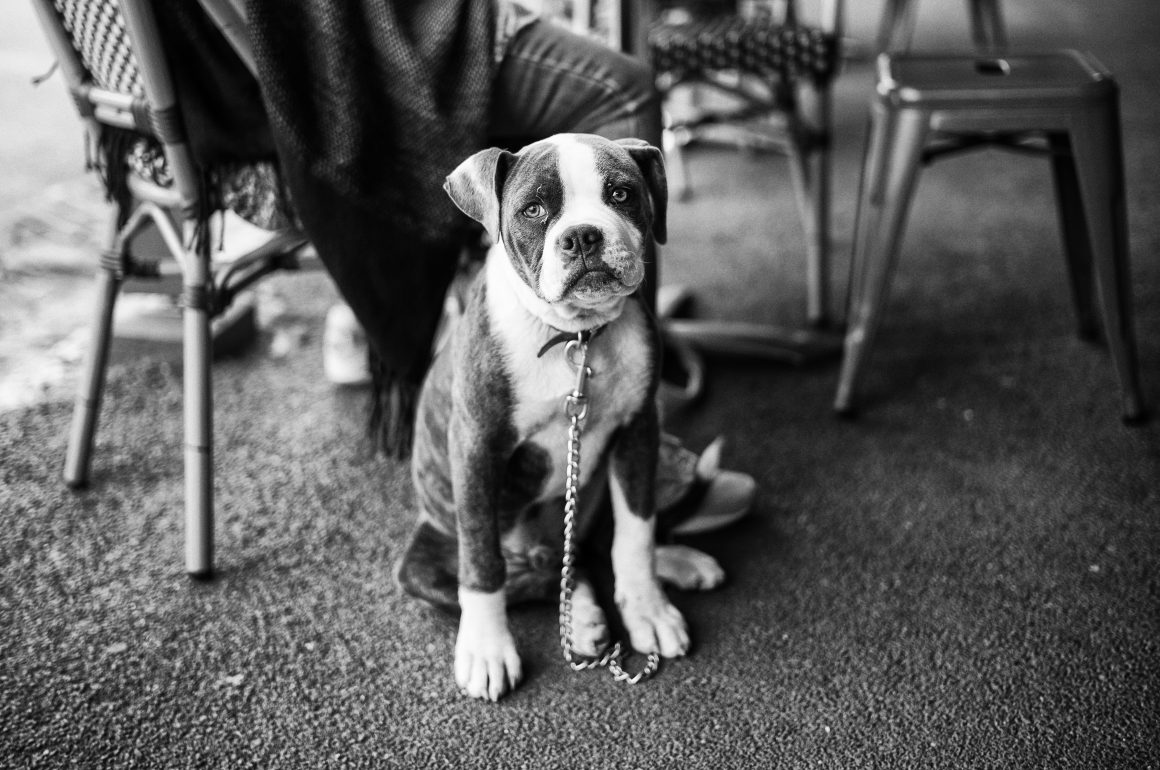 SHOT OF THE DAY – MALDON, VICTORIA AUSTRALIA
On a recent trip to Australia I visited Chris and his parents' home in the rural, gold mining town of Maldon. Located approximately 1.5 hours north of Melbourne, the town is known for its great heritage buildings; with many still sporting their original signage, which makes for a great background photographically.
Early one morning Chris and I set out to take photos while the streets were quiet and there were fewer cars on the road.  This allowed us to capture the town with less modern intrusions. But it was this very sad looking dog that really caught my eye sitting with its owner out the front of one of the cafes in town.
He looked so upset that everyone was getting to eat the great smelling bacon, pancakes and coffee and he was getting none! Those eyes were so beautiful I asked the owner if I could take a photo, and with her blessing knelt down to his level to get a shot. I chose a wide f1.4 aperture to drop the surrounding background away into what I love from the Leica – delicious blurry bokeh. I focused on those eyes and took a number of shots with the intention of always converting it to black and white.
Utilizing Silver EFX Pro, I edited the shot to draw out the details in the dogs fur and muzzle and the pavement under his feet with the structure feature (try it out, its so much better than clarity in Lightroom).
As soon as I saw this dog, I knew it would be my shot of the day!