SHOT OF THE DAY – BEACH BOXES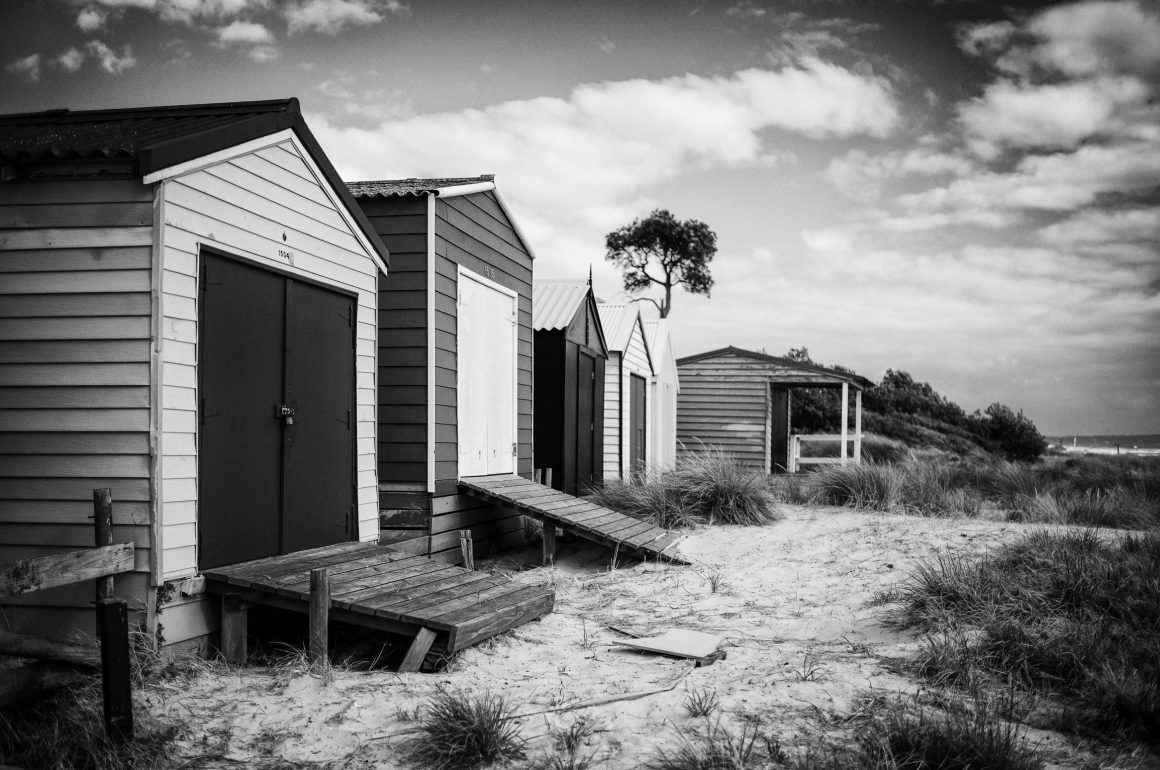 SHOT OF THE DAY – BEACH BOXES, AUSTRALIA
Earlier in the year I visited my family back in Australia. It had been a few years since I had returned and it was great to see everyone. I was also determined to be a bit of a tourist and try and visit the city I had once called home in a different light.
I took a day trip with my parents which included a stop to see my Auntie and Uncle who had recently purchased a great home right by the beach. The sky had a classic Melbourne, sunny one moment, stormy the next vibe which I thought could look great in black and white to really boost that atmosphere.
A number of the beaches in Victoria have these old weatherboard huts known as Beach Boxes. They are privately owned, and many of the owners have decked them out for their visits to the beach. Think of a private pool side cabana at the beach.
I shot these boxes with one featuring a red door in the foreground knowing in black and white it would become black and add to the contrast against the lighter surrounds. I also wanted to include the long grass which is a very characteristic feature of these beaches in the area.
Editing in Silver EFX Pro I used a lot more spot based adjustments than normal to bring out different features. Some to darken or lighten areas, add structure to the wood and contrast to the sky and boost the darks and highlights in the grass.