LOCATION – BOB'S BIG BOY, CALIFORNIA
Even before I had moved to LA, I LOVED American diners. The classic food, the vinyl booths, the music and neon signage is something that has always been a big draw for me. I think because there is nothing really like it in Australia where I grew up (except for tacky knock-offs), it has a really nostalgic feeling to it that makes it so fun to visit.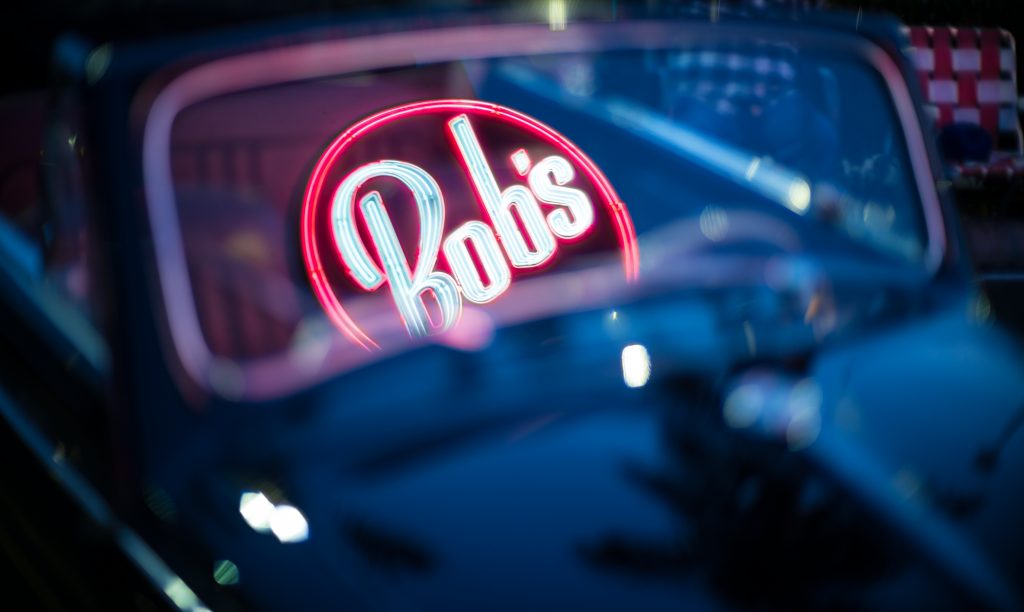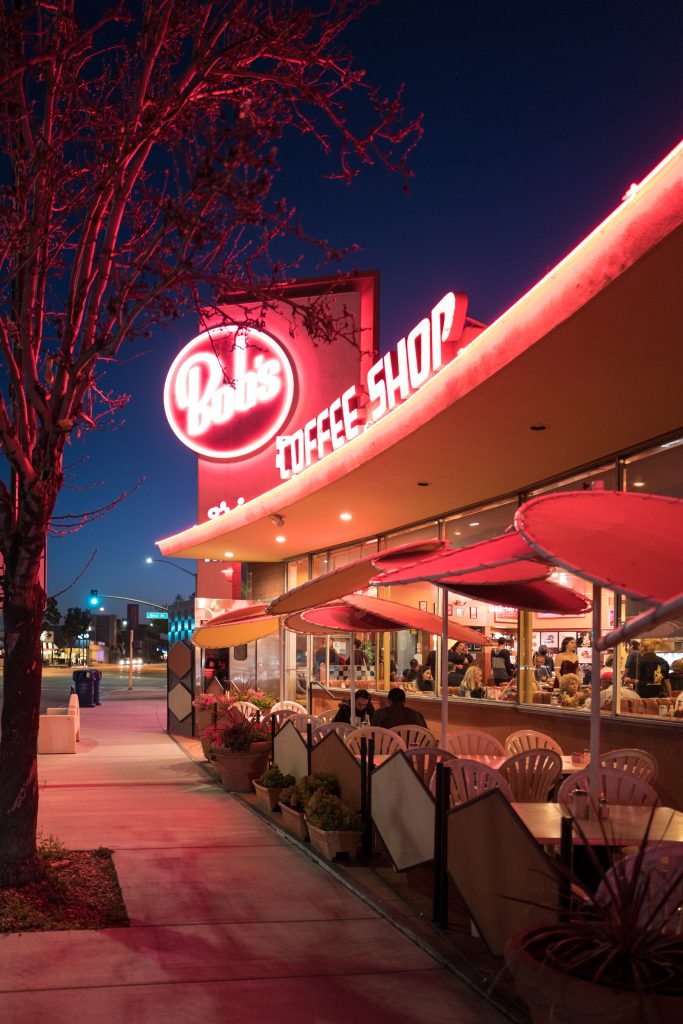 Bob's Big Boy in Burbank was built in 1949 and is the oldest remaining Bob's diner in the US. It was designed by renowned architect Wayne McAllister who included streamline modern style with free-form 50's coffee shop elements that make the building, both inside and out, really fun to photograph. 
The towering Bob's sign features great neons that glow every night from dusk and are a standout element to take photos of. 
The entire restaurant was restored in the late 1990's and re-introduced the "Car-Hop" service on Saturday and Sunday nights which is lots of fun. Little trays are set up on your car window and the food is whisked to your car – so very classic LA! 
Famed British band, The Beatles dined at Bob's during the 1965 tour. They had just released the new album, 'HELP' and after their second appearance on the Ed Sullivan Show had dinner at Bob's in Burbank! The booth they sat at has a cool plaque above it and is very popular with both tourists and locals alike.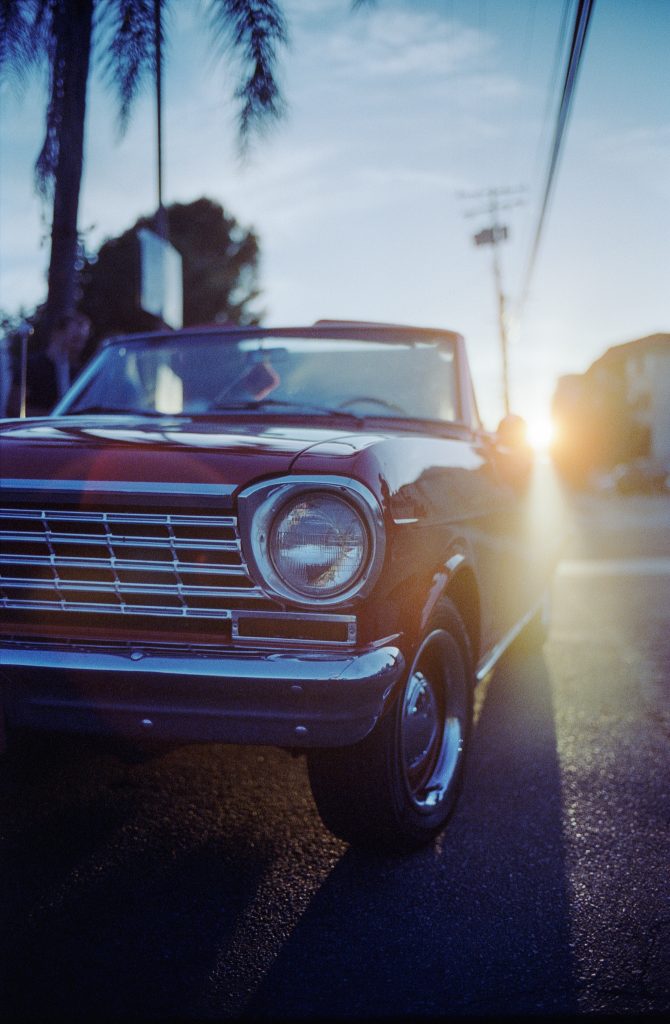 It's a location that is often visited by film, TV and animation industry folks. Many of us at DreamWorks and Disney visit there for lunch since it's so close to the studio lots that we work at. 
One of the most fun times to visit is on a Friday night when the weekly classic car show is held. Any time of the year you are greeted with anywhere between 30-60 classic cars lined up in the parking lot under the neons – making for one of the most perfect American retro photos.
Visit Bob's when you are next in LA – get a double decker burger, or the great chili spaghetti and chicken and waffles and you will end up with a full camera of photos and belly!