TIPS – MY EXPERIENCE WITH DRONES
Somehow I missed the boat on drones and their progress until 2018. I have always had a keen interest in remote controlled anything, and obviously photography. Drones should have been a thing of mine years ago. It wasn't until March 2018 however that I took it seriously with the purchase of a Mavic Air from DJI.
The Mavic Air wasn't my first dabble in drones. Two years ago I bought a Flame Wheel 550 from DJI. I feverishly built and calibrated this machine and enjoyed it. It was however way too big and I never worked out a proper camera solution. I ended up with a custom modded GoPro mount and was extremely disappointed with the quality from this. My Flamewheel simply sat on a shelf taking up too much space, and too large to take anywhere conveniently.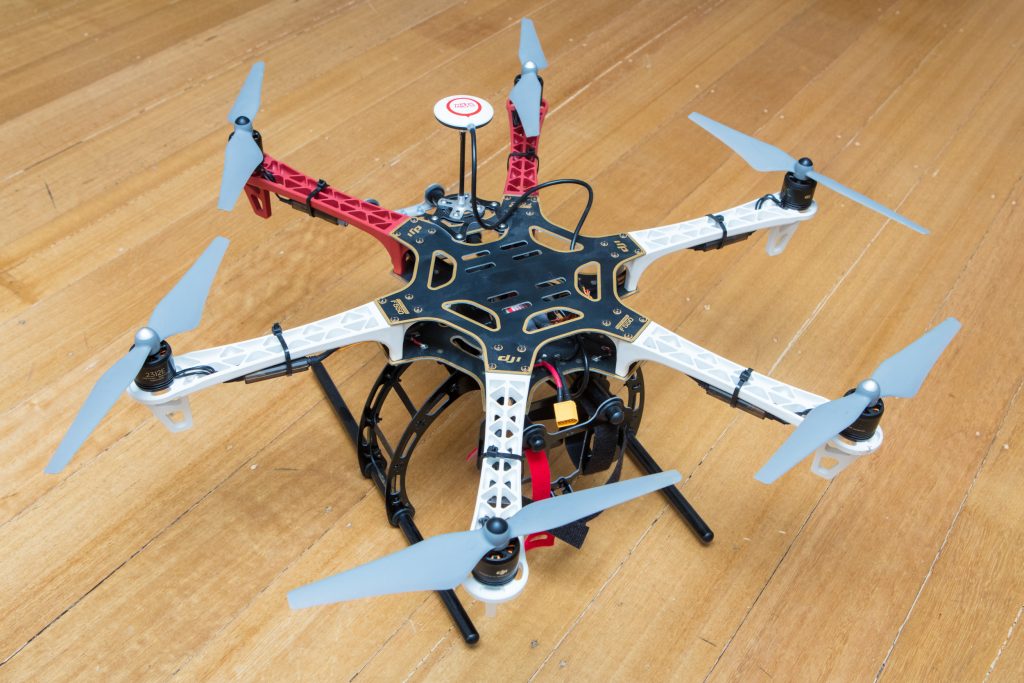 The recent introduction of the Mavic Air, and some gentle persuasion from a friend, meant I (and the friend) were the new proud owners of DJIs latest and somewhat greatest. It took only 2 flights to start realising the power of drones for the photography industry. Supremely easy to fly, small enough for a backpack with a high quality camera. What's not to love?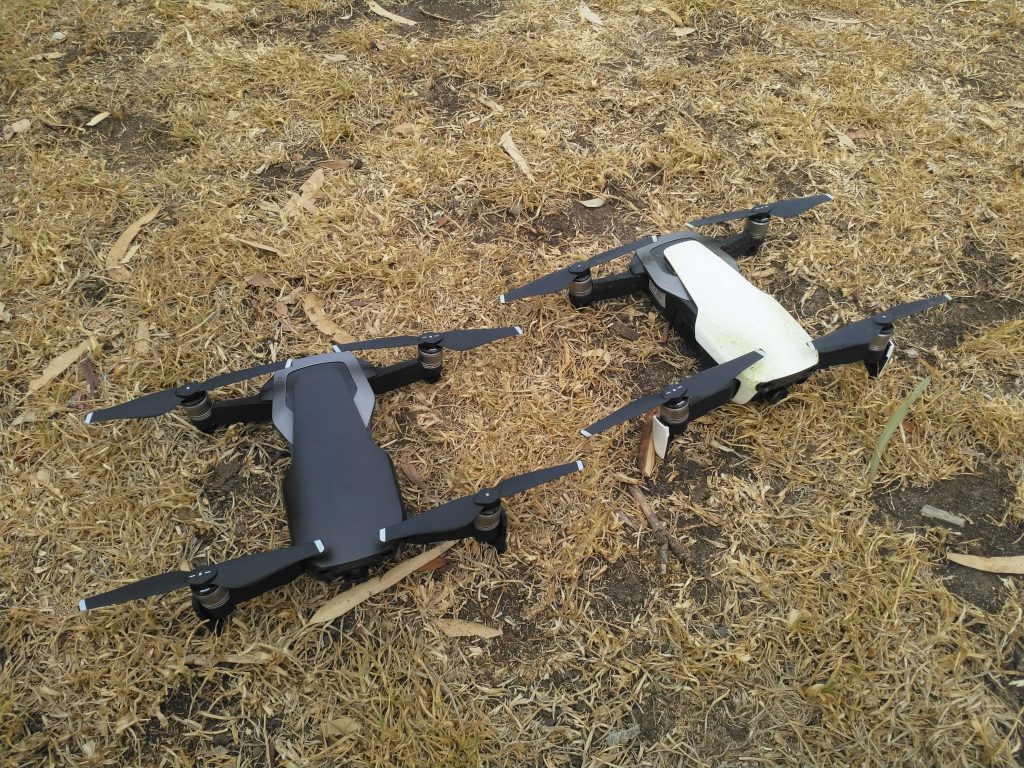 Our first real flight was in a city park and achieved images of the Melbourne city skyline that were way better than expected. The camera isn't going to replace your DSLR but it does a great job considering its size. At only 12 megapixels, I was concerned my ability to extract stock imagery quality images. This hasn't proved to be an issue with zero rejections thus far. However, the panoramic function within the software is what makes this drone work for me. If you switch the camera to 'pano' mode (horizontal mostly) then the drone will take at least 9 images and stitch them together. The inbuilt software is fine for a quick Facebook share but you really want to use your own software such as Lightroom. I have found the panos to be near perfect and offering a high res image.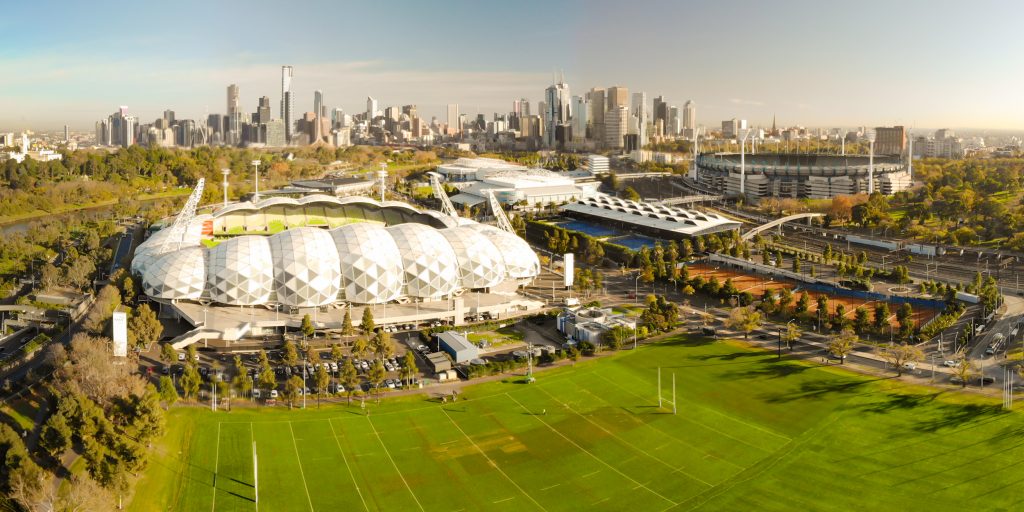 My Mavic Air has become an extension of my camera gear. If I am driving I can take an image from the road, but more often or not a quick drone image up high is far superior.
My first real test of the Mavic Air was whilst I was shooting the 2018 Commonwealth Games on Australia's Gold Coast. Drones in the city were practically punishable by death, so my flights were all down the coast or in the hinterland. I had the opportunity to spend some hrs flying off cliff tops capturing some landmarks as well as some abstract seascapes. In the hinterland, I crisscrossed banana plantations to capture some abstract and shots of the town Murwillumbah. Also down towards Mt Warning.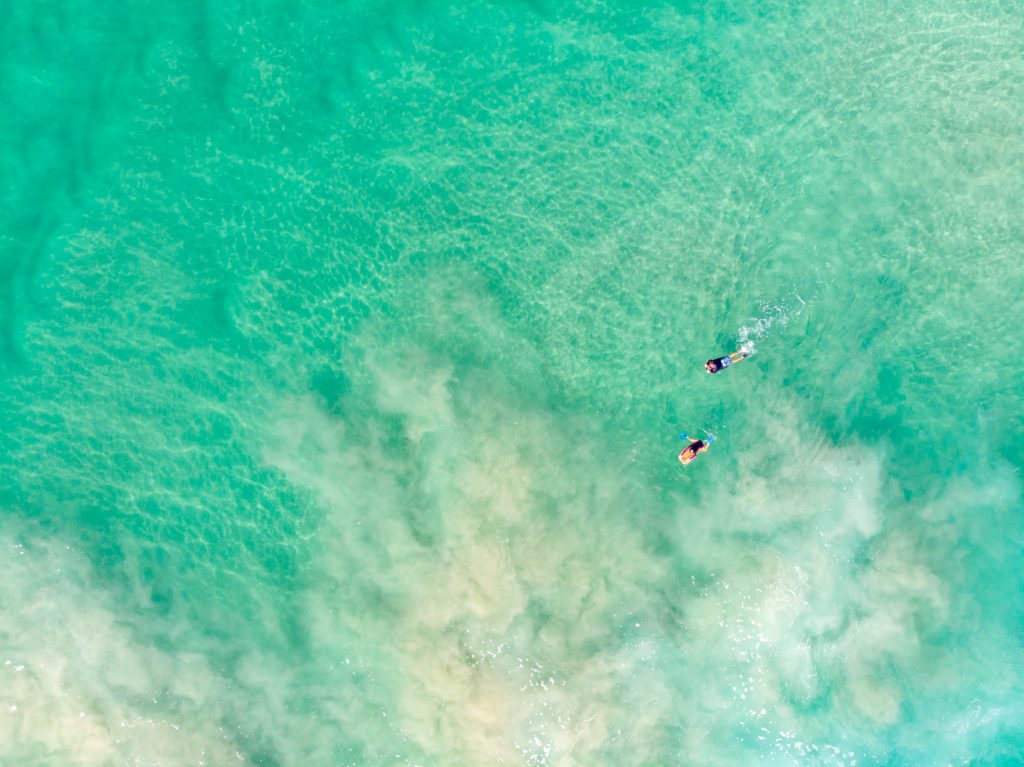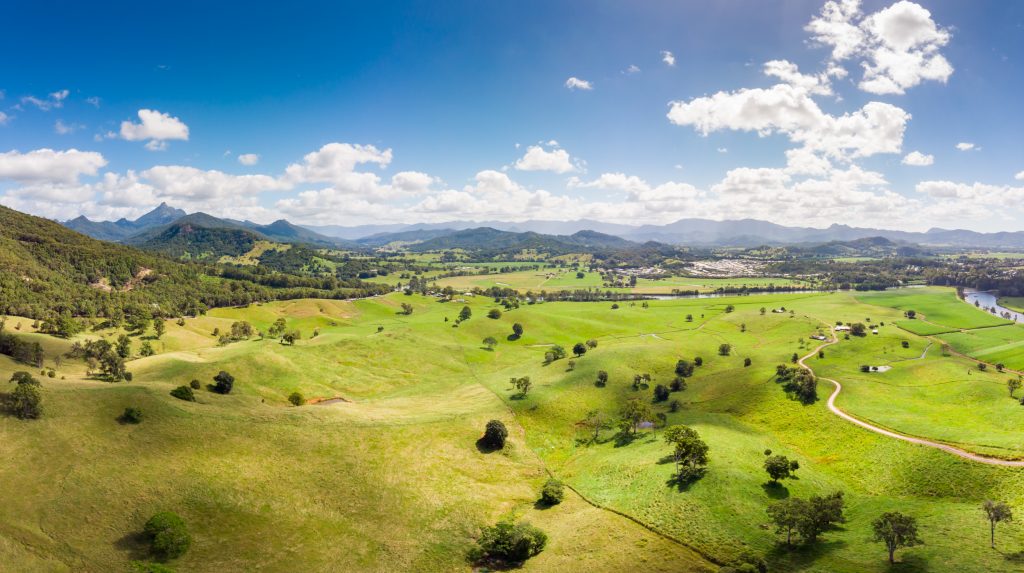 I am finding it's a significant mindset change after years of looking for high vantage points. You have to start visualising a shot from the ground as it would look from the air. Much harder than one might think. Certainly results in a few wasted images early on. With this new tool, it is far too easy to accidentally abandon your main camera. In my case my amazing Canon 5DsR. So I have to keep reminding myself that I actually have this 50mp landscape photography beast in my bag that is of course, a far better camera than my drone.
This of course leads into the desire of bigger and better drones with DSLRs attached etc. At this point however I am enjoying my Mavic Air and its portability is the winner. I will in due course purchase the new Hasselblad camera based Mavic Pro 2…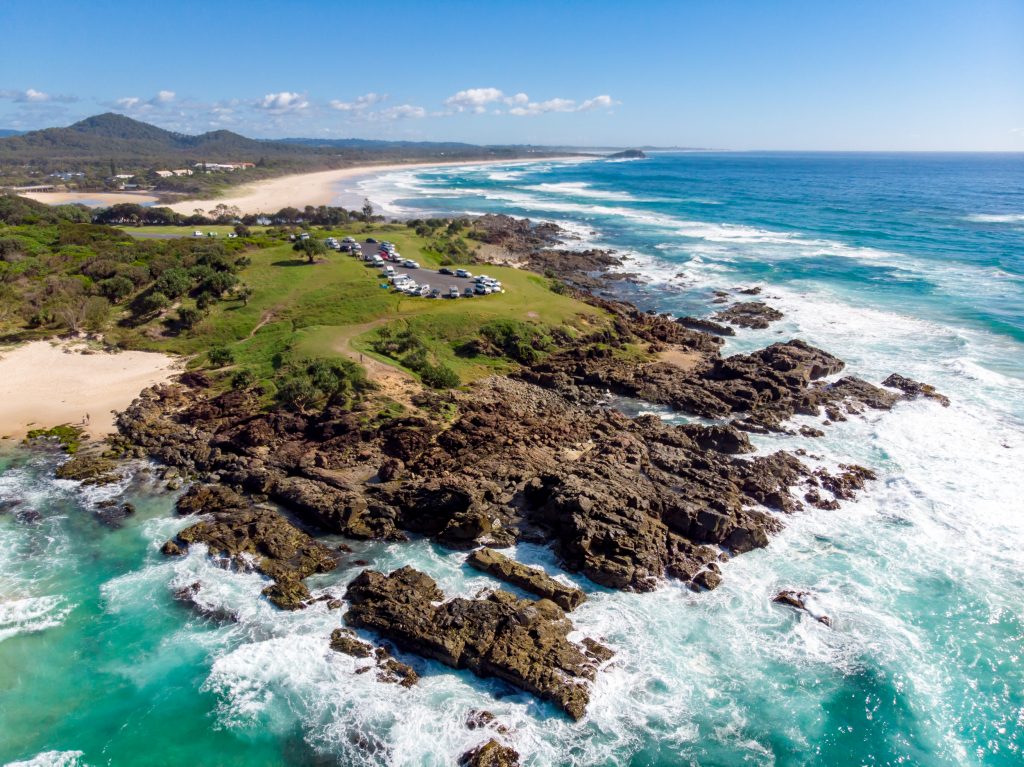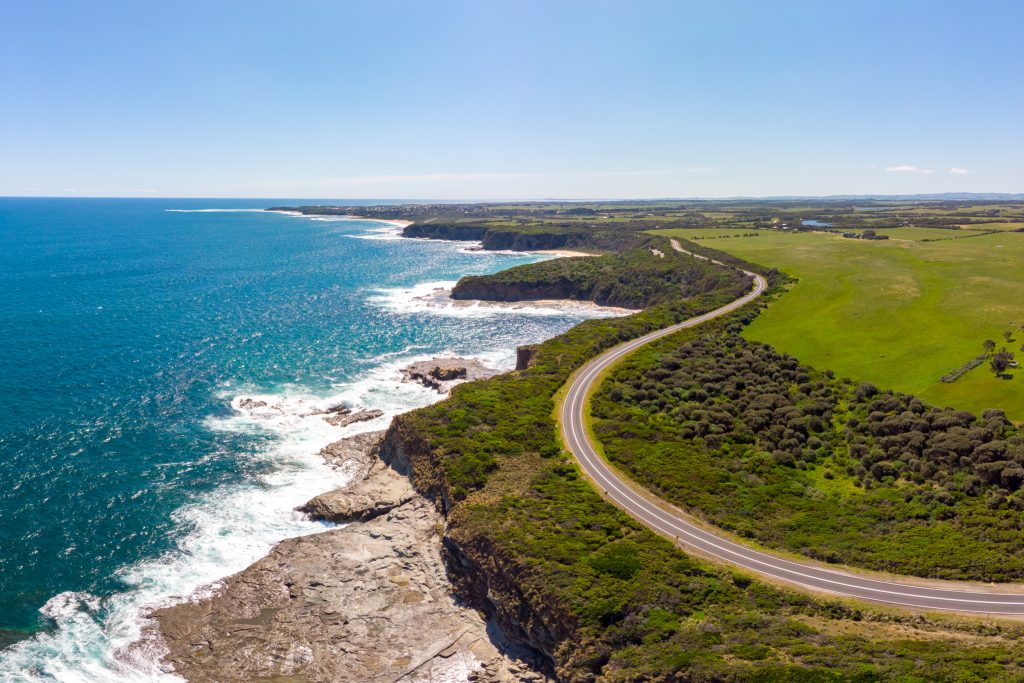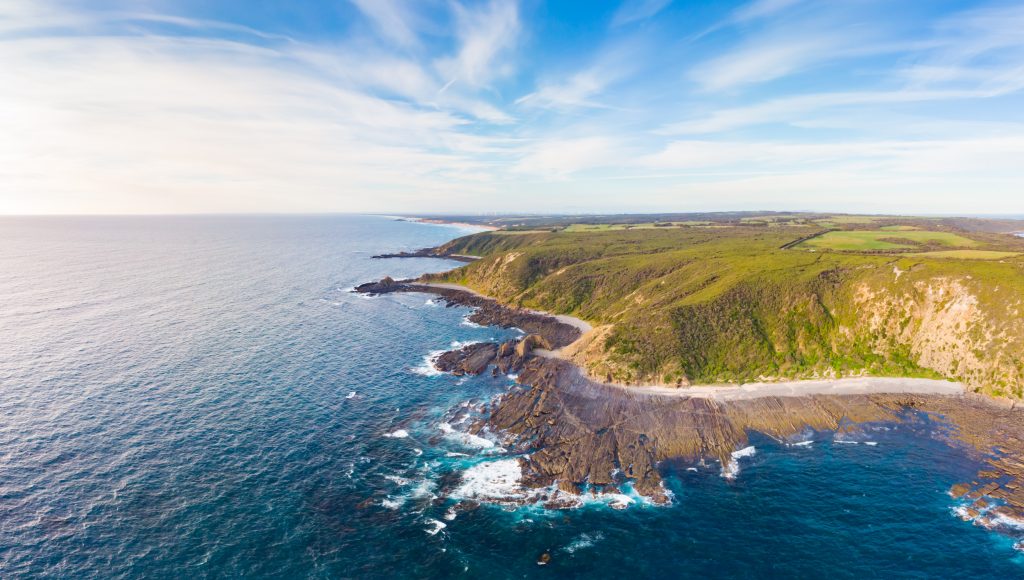 I have been a little interested in videography lately but it isnt for the faint hearted. One has to be a better flyer, own the right filters, know how to film and know how to edit. Being a photographer doesn't make you a videographer. Still its fun to play! There are so many amazing YouTube channels devoted to this so im not even going to pretending I know how to do this aspect!