REVIEW – ROCK N' ROLL STRAPS
INTRO:
I think its safe to say, the one thing that any photographer's significant other (in my case, my wonderful wife) hates most about the photographic hobby, is the sheer amount of accessories that can be added to the simple camera.
Be it tripods, filters, cable releases, cleaning products, lights and flashes, extra batteries and grips and of course, probably only coming close second to the being 'kicked out of the house if you come home with one more' camera bag are… straps.
(Read about Chris' bag obsession here!)
CONTENT:
Much like bags, you set out to find the elusive perfect strap. There so many variations with neck, wrist and holsters to name just a few. To make matters worse, so much of it comes down to an expensive trial-and-error of where you really don't know if you will like it until you purchase the thing, stick on your camera and then find out, its just not quite what you are looking for.
When I purchased my Leica M I started with a wrist strap from Artist and Artist. I initially loved it walking around near home and testing out the camera on shorter expeditions, but the first more serious trip ended in uncomfortable realization that the wrist strap ties up the use of one had. Something that becomes very tiresome when walking through shops, reading travel books or carrying a drink to-go. I needed to free up both of my hands.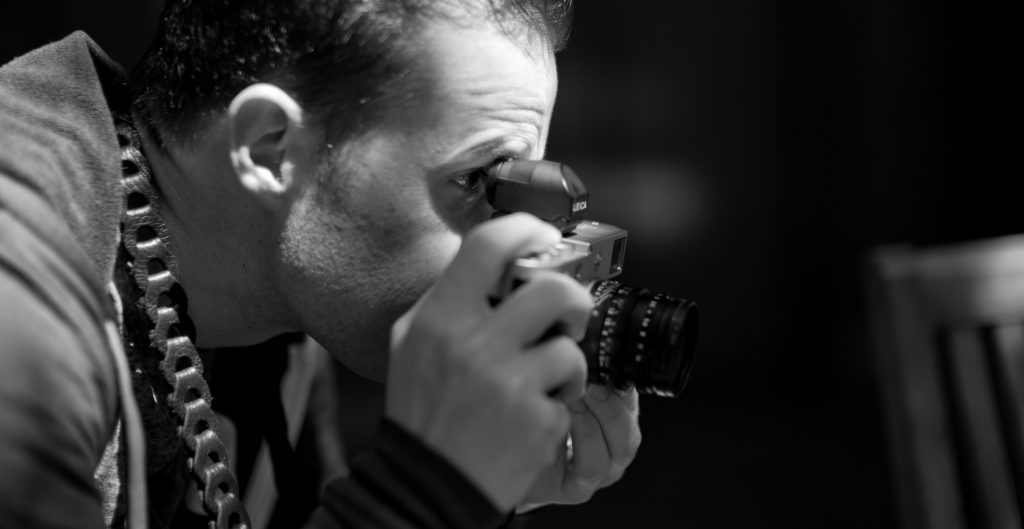 So the search continued where I wanted something that was not just the standard looking over the neck shoulder strap that screamed DLSR camera. I had used a OPtech one with my old Canon and Fuji, and whilst the foamy padding was comfortable, my neck sweat like crazy under its thick cushiness.
Lurking on a number of internet forums, I came across a rather ashamedly addicting gear porn post titled "I love my M" where people showed off  images of their beautiful Leica's and lenses. Featured in many of these droll inducing posts was a strap that oozed personality – the Rock n' Roll strap.
Rock n' Roll Straps was founded by Evris Papanikolas, a Greek Photographer and film Director who had worked on more than 1000 commercials throughout Europe using both Leicas and SLR cameras in his 35 year career.
Inspired by old guitarist straps, he set out to make a leather strap that was both very cool to look at and super comfortable.
Boy was he successful! Being made up of 55-75 pieces of looped leather (depending on length), the strap is designed to act as a suspension or shock-absorber for your camera.
This, for me, beyond the great looks is the key selling feature. I sit at a desk a lot for work and can get a very sore neck at times. Carrying heavy camera's especially when paired with big lenses can really take a toll when walking around a city or hiking to great photo spots all day.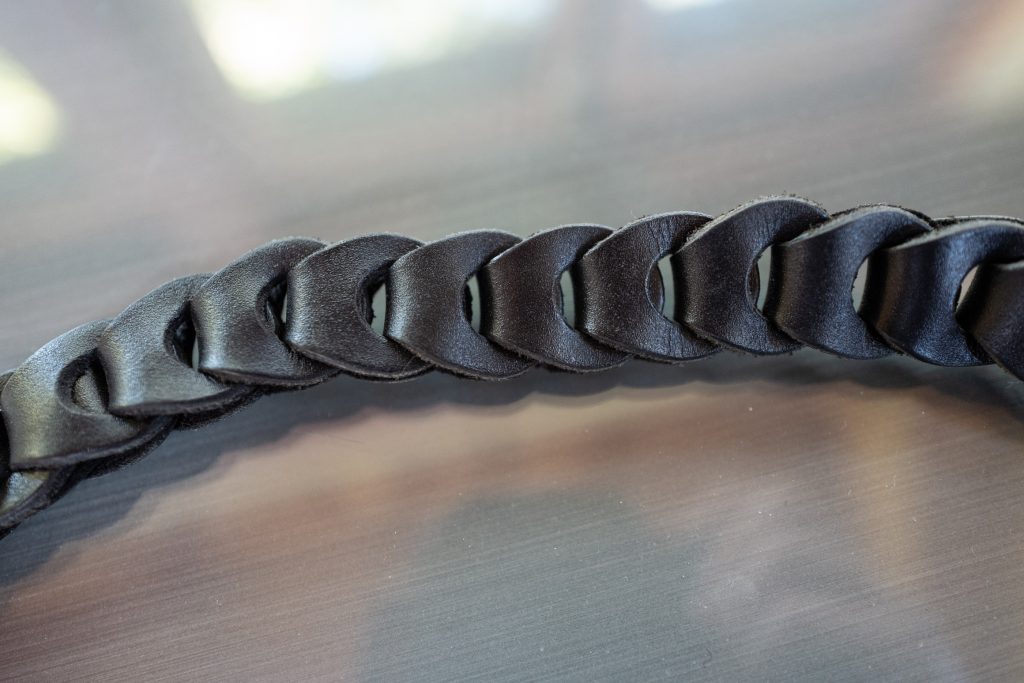 The Rock n' Roll strap has some give that allows the camera to almost suspend on your neck, absorbing the drop in your step and in turn, making your camera and lens seem much, much lighter than it is.
Being quite wide, it really distributes the weight across your neck or shoulders and the softness of the leather allows you to wrap it around your arm easily when you want it to act as a wrist strap.
The leather is extra soft, especially the full grain version that I have on my Leica M and is all hand assembled and stitched, making it very high quality.
Available in a number of colors and styles, including a cool special edition version with some red leather links mixed within the strap (that I have on my Leica Q).
There are a number of lug variations so that strap can work without additions on different cameras including the Leica variants of M, Q, SL and CL along with Fuji, Canon, Nikon and Sony.
CONCLUSION:
After using the Rock n Roll straps on both my Leica M and Q for the last few years, I can highly recommend them. They are includible well made, very unique design and super comfortable. I am happy to carry a camera around for 8-10 hours walking all over cities like San Francisco or London and have little to no neck pain at the end of the day.
After using my camera daily with his strap, it still looks brand new and has just worn beautifully with the leather softening around my neck. The small holes in each loop add extra airflow which would normally mean my neck would get very hot compared to other wide straps like this one.
WHERE TO BUY:
The easiest way to purchase the Rock n' Roll straps is directly from the web site which can be found HERE:
A number of global resellers are also listed on the site, which can be found HERE: