SHOT OF THE DAY – DIAMOND HEAD, WAIKIKI HAWAII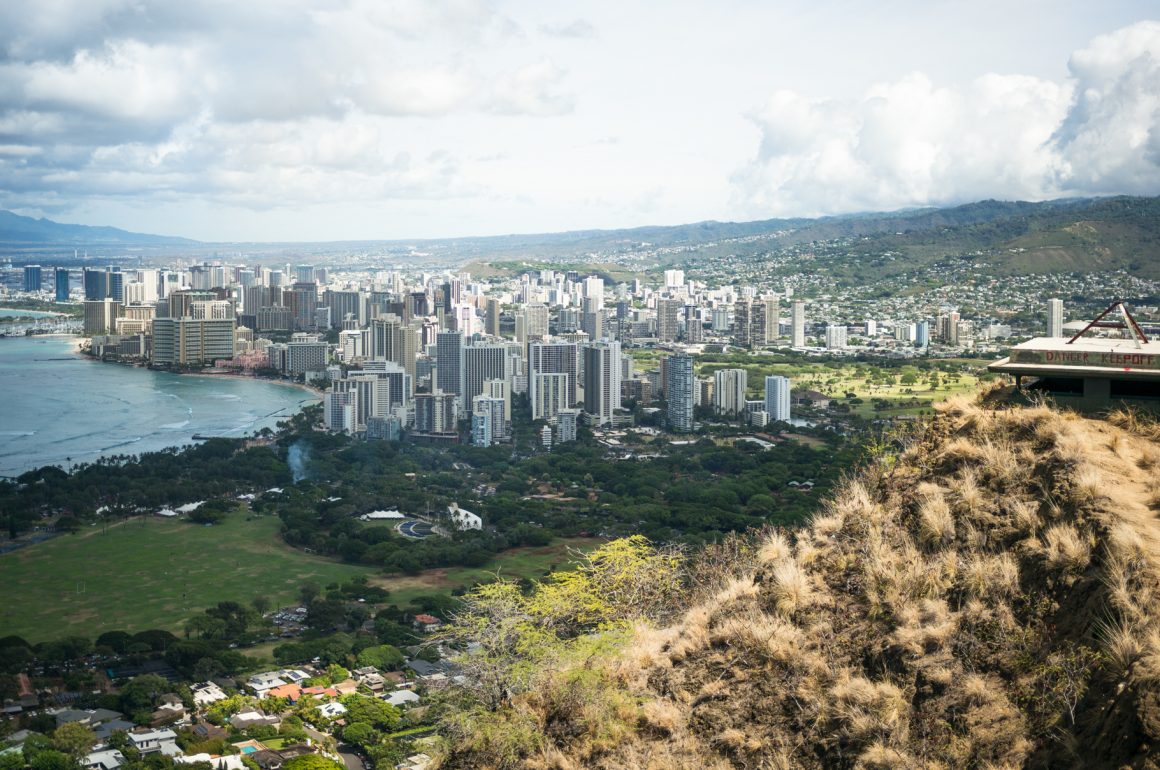 SHOT OF THE DAY – DIAMOND HEAD, WIAKIKI, HAWAII
The Diamond head trail in Waikiki is one of the most rewarding hikes photographically I have ever taken. The view at the top offers a 360 panorama of Waikiki Beach and city, along with the surrounding ocean and beaches.
If you park within the parking lot at the base of the trail, the hike can take approximately 40-60 minutes. It does get quite steep and narrow in sections and is usually very hot and humid, so it can be quite strenuous. Pack proper shoes, I saw people in flip-flops and they looked sad at the top!
However, this bit of effort is paid off immensely when you reach the top. The view is amazing! It holds the record for the longest land views on a clear day in the world, and you can see why as the scene stretches out far into the distant edges of the island.
I would recommend taking a small towel with you as everyone, including myself, was very sweaty when getting to the top which made using my camera a little harder! I shot this images with my 35mm lens and then cropped a small section off the top and bottom for a nicer composition.
If you get to Waikiki, Diamond Head should be on the top of your list for photographic locations, which is why it was my shot of the day!