REVIEW – VOIGTLANDER 12MM ULTRA WIDE-HELIAR ASPH III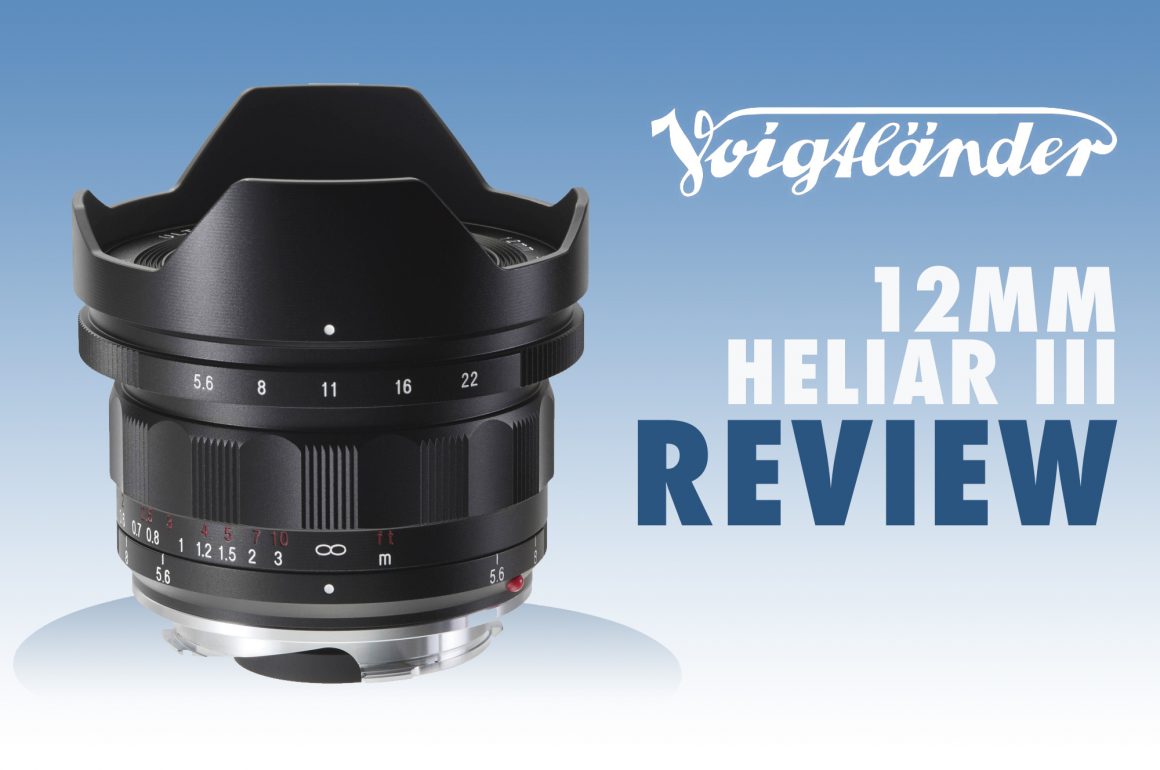 INTRO:
The Voigtlander name has been a part of photographic history since the very beginning of the craft. The first cameras and lenses bearing the name were released in 1840. Established from a rich mathematical background via their founder, the lenses were famous for their highly precise engineering.
Fast forward one hundred and fifty years or so to 1999, and the Voigtlander name was leased by Cosina, a Japanese manufacturer, who released a number of 'Classic Collection' lenses for the Leica screw mount. This collection has now grown to a great array of very high quality lenses for both Leica M and Sony E mounts.
CONTENT:
One of the first lenses released in that new partnership between Cosina and Voigtlander was the 15mm Ultra-Wide lens. That lens was more recently redesigned in 2015 and released alongside two other ultra-wide lenses, the 12mm and 10mm.
I love shooting with wide angle lenses. I have spent a number of years shooting with the amazing Leica 21mm Super Elmar (my review can be read HERE). Leica have released a number wide angle lenses including the 18mm, 21mm and 24mm's along with the tri-elmar 16-18-21. They are all amazing lenses of incredible sharpness and build quality and a price to match.
Which brings us to Voigtlander who have recently been releasing more and more top quality lenses for both the standard M mount (known as the VM mount) along with Sony E mount. Both the build quality and optical performance of these lenses is fantastic considering their Leica equivalents can be anywhere from two to 5 or 6 times the price. It also opens the opportunity to photograph with even wider options than Leica offer, the 12 and 10mm.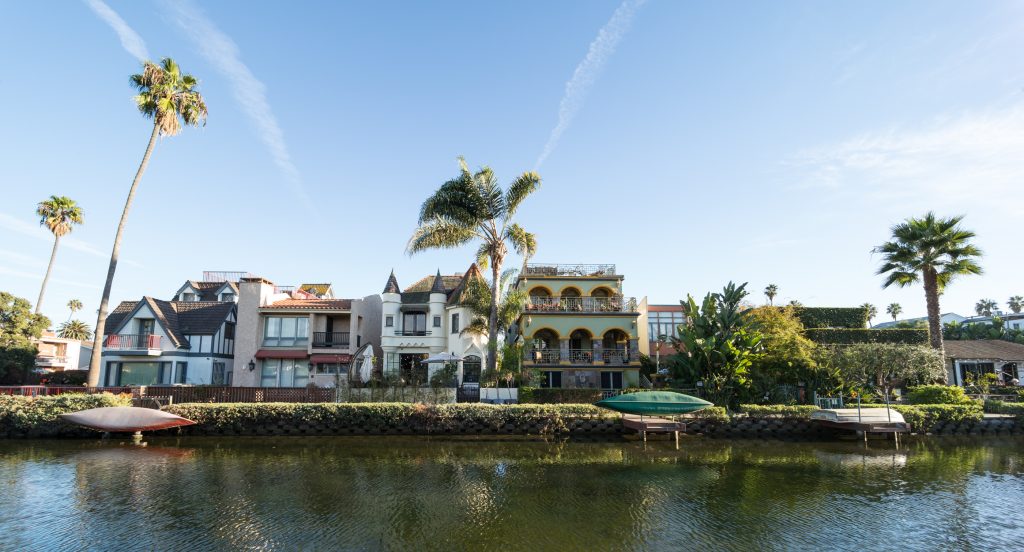 Before we get deeper into this review, please let me note, especially if this is the first review you are reading of mine on Photo BaseCamp; I tend not to get into the technical details of the lens design and performance with charts and diagrams. I prefer a more 'real-world' style review of one that describes my experience of using the lens along with lots of sample images. To me, this type of review is much more helpful, as these are the considerations I have when buying gear. There are many other great sites that go into much more technical detail and can do it much better than I could.
So how does it preform and what's it like to shoot at such a wide angle? Lets find out!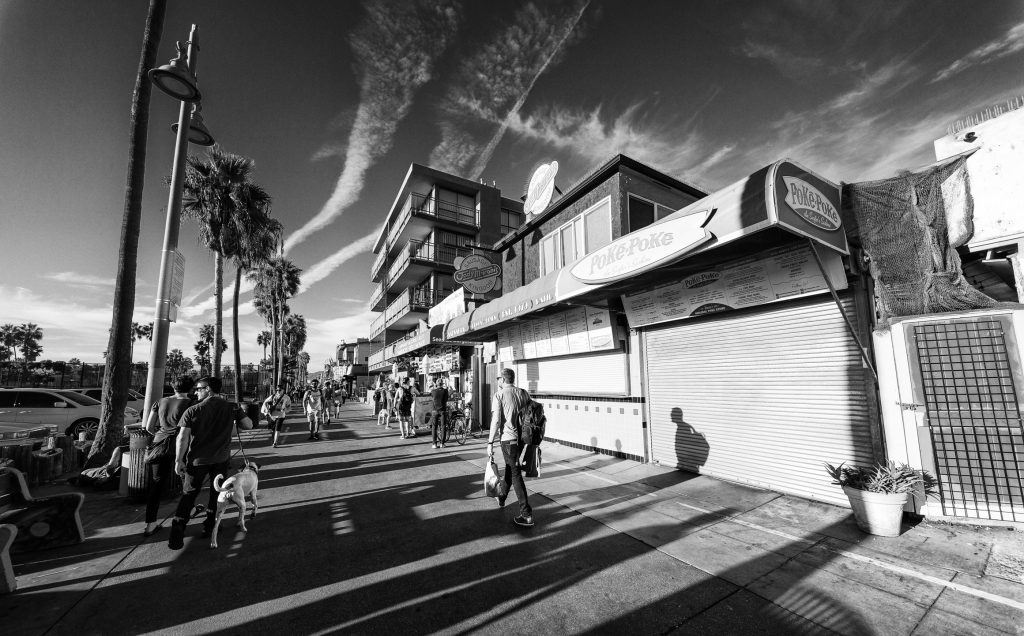 At first, I was a little turned off by such a slow aperture, at f/5.6 I felt this lens would only lend itself to daylight landscape photography. But with further use, and lots of experimentation, I found this lens with practice can be great for street and architectural applications. The ultra-wide point of view creates a incredibly unique perspective turning the most mundane subject into something dynamic and magical.
On a Leica M you will need to shoot with the additional EVF attachment as I did, or use the live view feature on the back of the camera, as this lens is well beyond the optical rangefinder frame lines. Every time I put my eye to the EVF I was blown away! So much can be fit into frame, it covers 121 degree angle of view! You have to be careful pointing down just a little or your feet will be in the shot!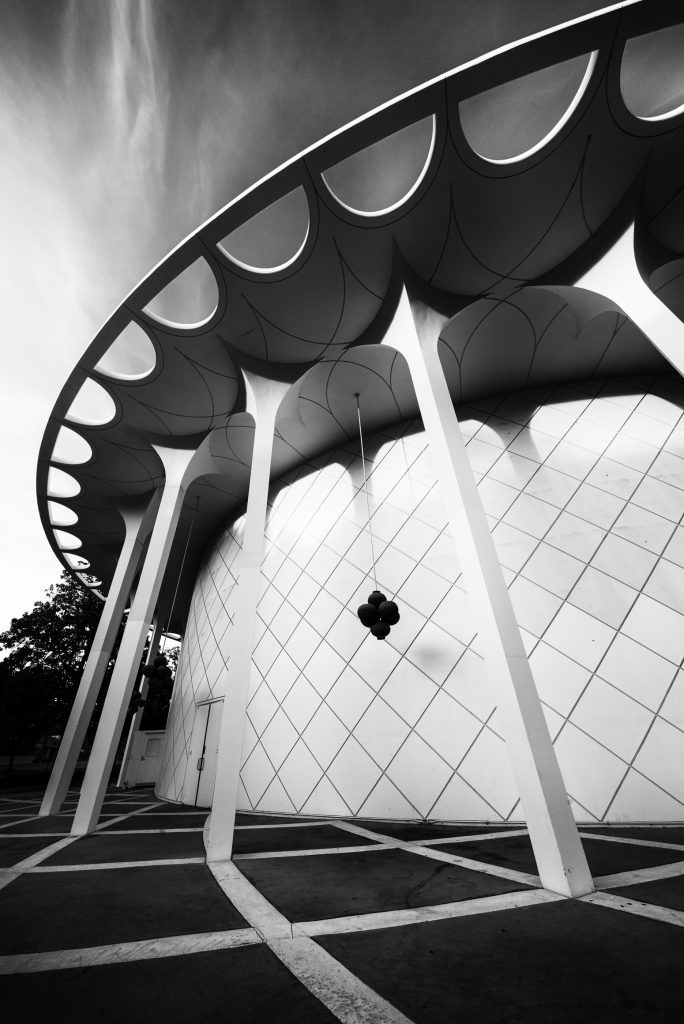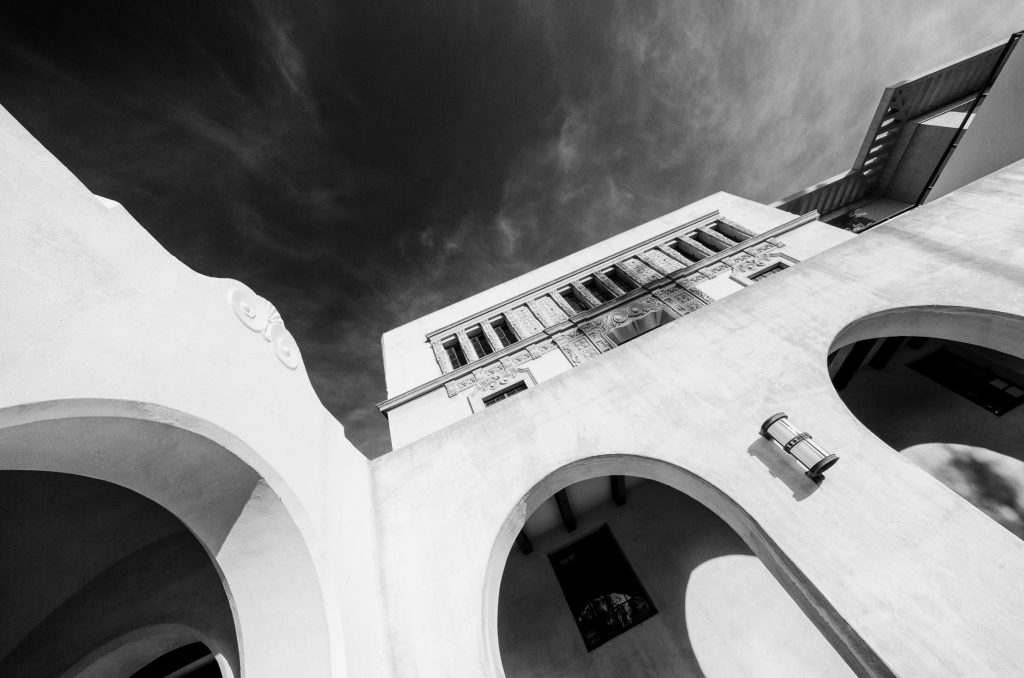 Unlike a fisheye which will cause crazy distortion, the Voigtlander 12mm is a true wide angle. Yes, at this angle there is distortion, vertical lines will curve, but unlike the 10mm, the horizon line will stay flat and when shooting straight on to your subject you will get fantastic wide wide but flat images which are perfect for landscapes.
This lens is incredibly sharp and contrasty and the colors are very rich. One of the design quirks of this lens is that the hood is permanently attached, not allowing filters to be used (if you want to use filters, the 15mm is the better option for you). But even without a filter this lens behaves in a way that you expect from a great polarizer. Blues are deep and rich and the contrast is fantastic.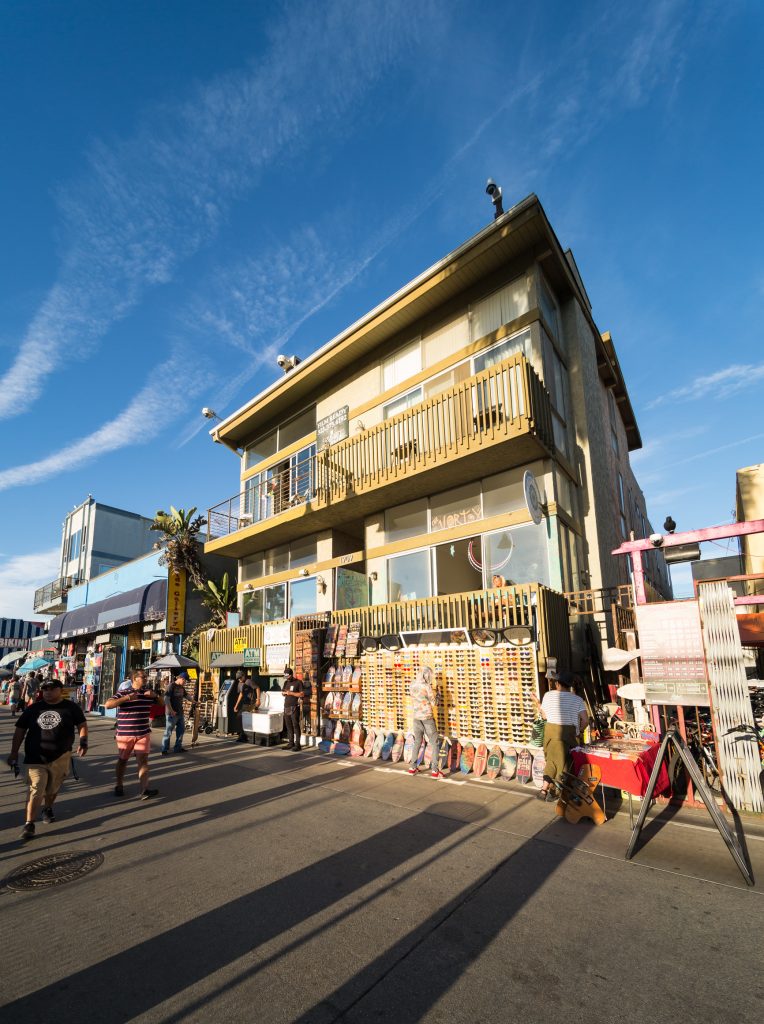 From f/5.6 through to f/22, this lens is amazingly sharp across the frame. There is a small amount of softness in the corners where I can see the Leica is much better at handling detail across the entire frame. But this is 12mm! So its really amazing how great this lens performs.
It's a very easy lens to use with manual focus. With such a slow aperture of f/5.6 everything in frame is almost always all in focus allowing you to concentrate on the framing (and that takes a lot of concentrating!). It can focus from 30cm to infinity which makes it really fun to play with both foreground and background details.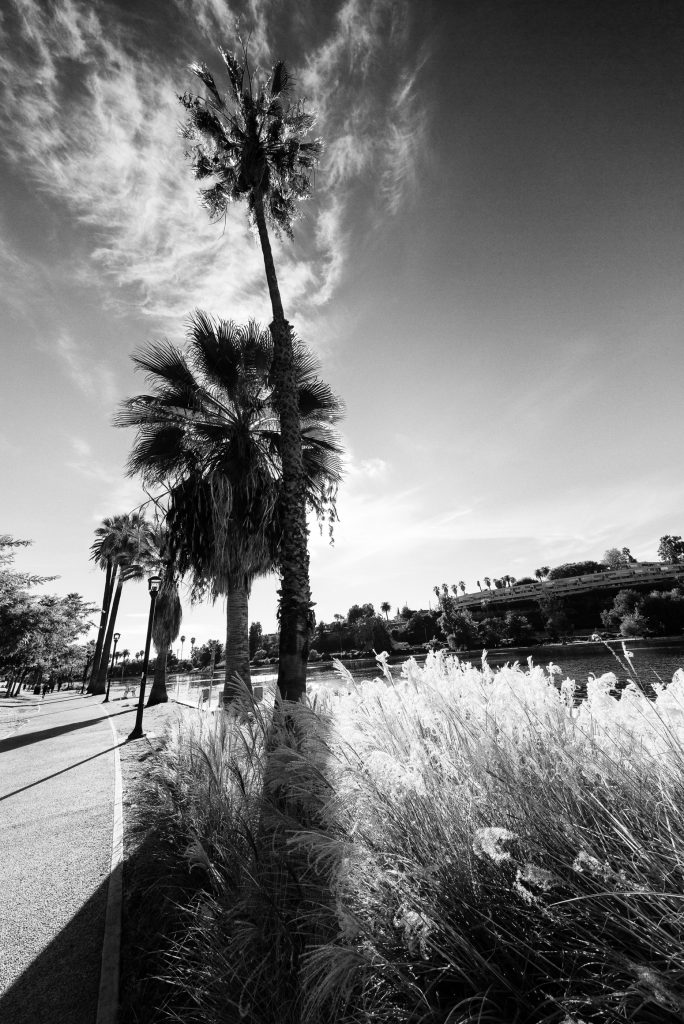 One thing you have to be really conscious of when shooting at such a wide angle is what its frame in the foreground. Its easy to end up with shots with a lot of distracting or unflattering details in the lower part of the image. I found after shooting with it for a while I am always looking for more interesting details I can include at the base the frame. Finding interesting rocks, plants or leading lines on the ground to help pull you back into the image really helps.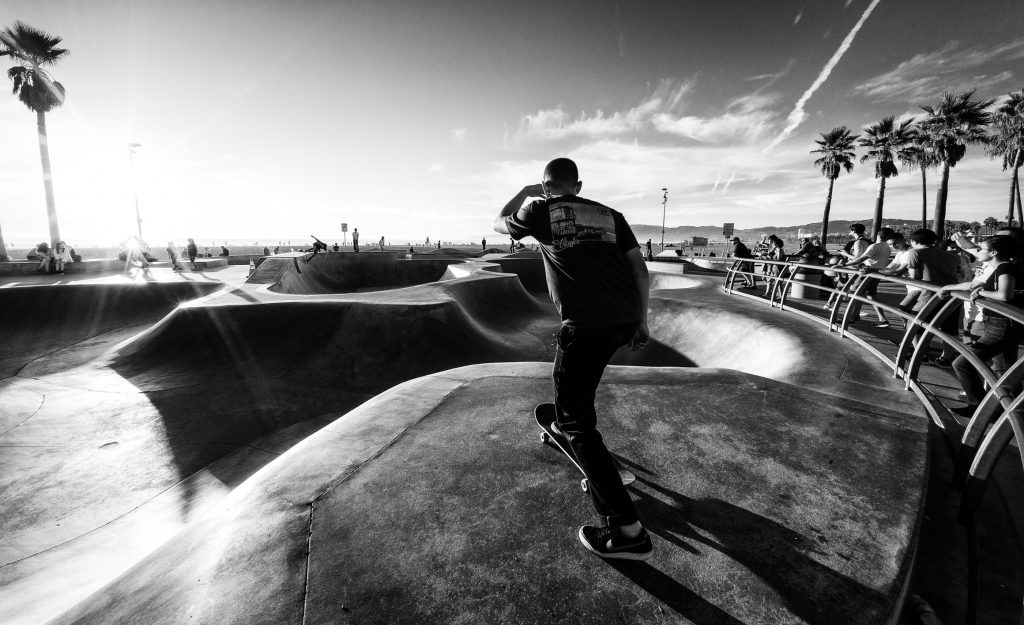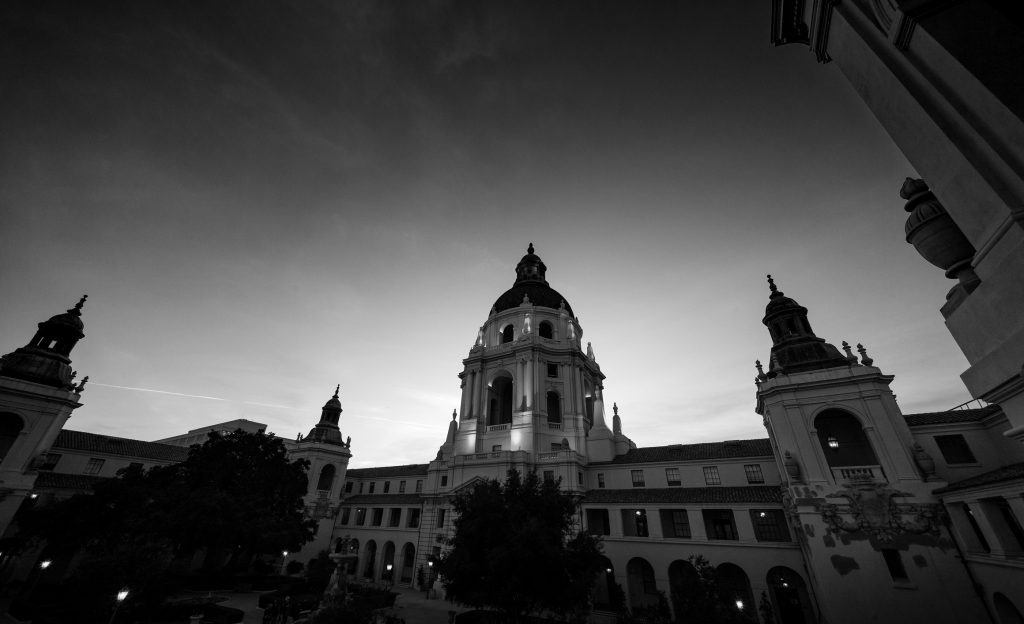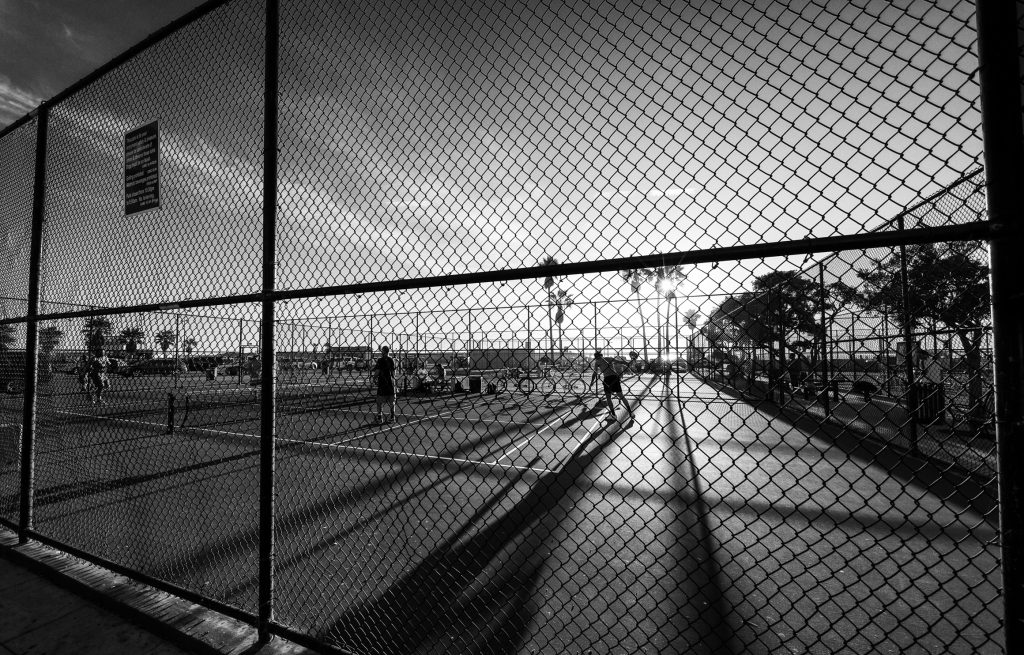 As the maximum aperture is f/5.6 this lens does not lend itself well to handheld indoor shots with low light. This is a real pity as the field of view would be great to capture the inside of buildings, churches etc. So a tripod for this type of application is a must.
The all metal build is very high quality with included metal lens cap. The focus ring is wide and very smooth and feels great. Its much easier to focus design wise than the other Voigtlander lens I have used extensively, the 50mm f/1.5 Nokton (read the review HERE).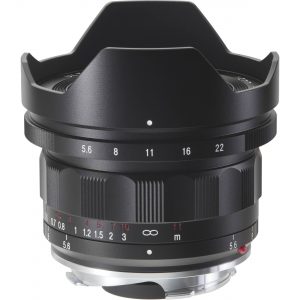 CONCLUSION:
The Voigtlander Ultra Wide-Helier 12mm Aspherical III is a very special lens. Its not something you will use all the time due to its very wide perspective, but for those special occasions when shooting buildings or streets where you want a totally different view, it can bring a very dynamic and magical point of view to your shots.
However, for landscapes I could see myself using this lens a lot. Its such a exceptional lens in a very small, very well made package that offers a wide, but very flat from distortion angle that can not only fit the small rocks and stream in the foreground, but right up to the towering mountains and clouds above.
I highly recommend this lens for those times you want to create something different and truly memorable.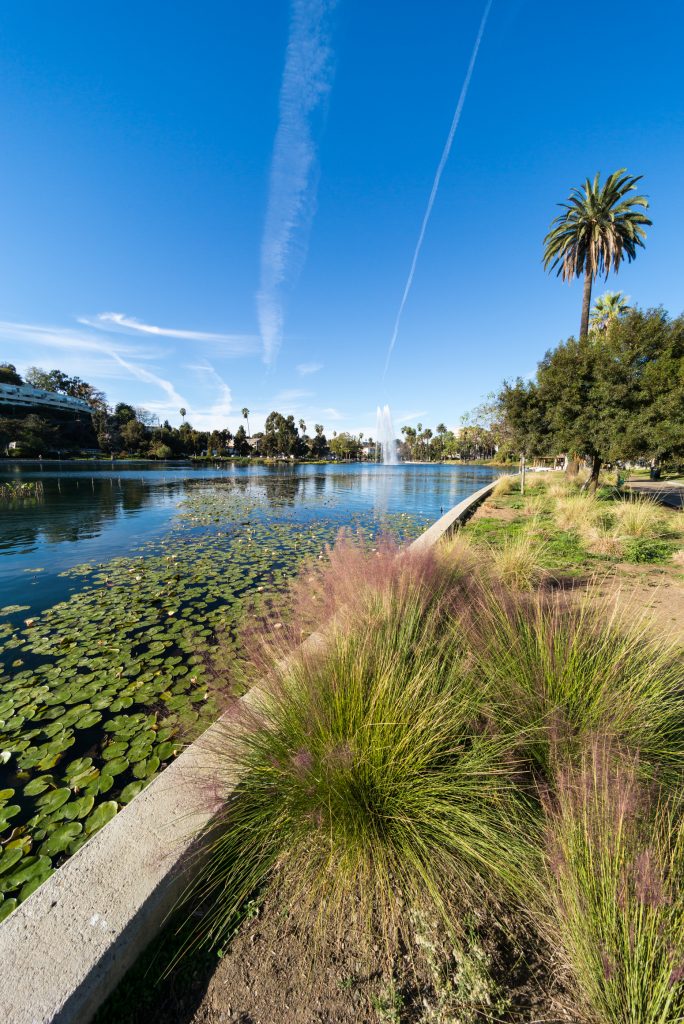 WHERE TO BUY?
There are a number of places I would highly recommend for purchasing your Voigtlander lenses:
B&H Photo:
A massive store and online presence with a great return policy if anything goes wrong and free shipping.
Amazon:
So easy to deal with, free shipping with Prime and great return policy.