REVIEWS – CANON PIXMA PRO100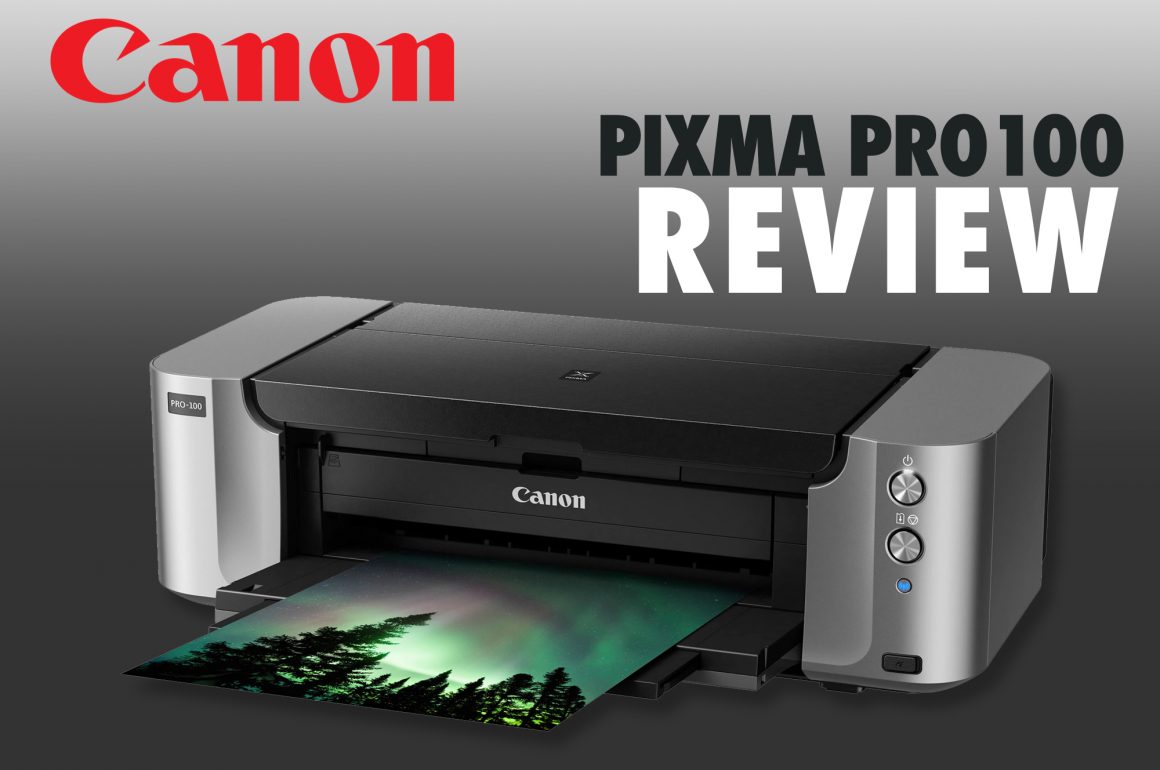 INTRO:
In both my work as an Animator and in my photographic hobby, my world has increasingly become digital. Animation is now all CG and much like my photography, it all lives inside the computer. Before, you had the actual animation drawings and the photos printed on paper. There was a physical product, something you could hold in your hands. I miss that.
For me, a major part of photography is the physical print itself. The process of taking a photo is not over until a print is made. Soon after I purchased my Leica M camera I sent a number of files off to be printed at a high-end local image lab in Los Angeles. I wanted to see how the amazing detail captured by the infamous German glass would look on paper.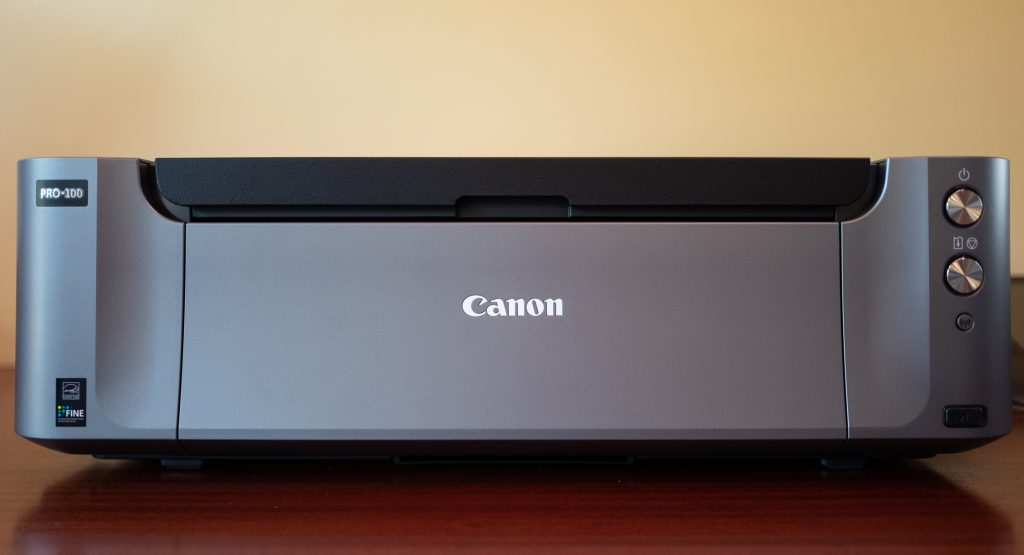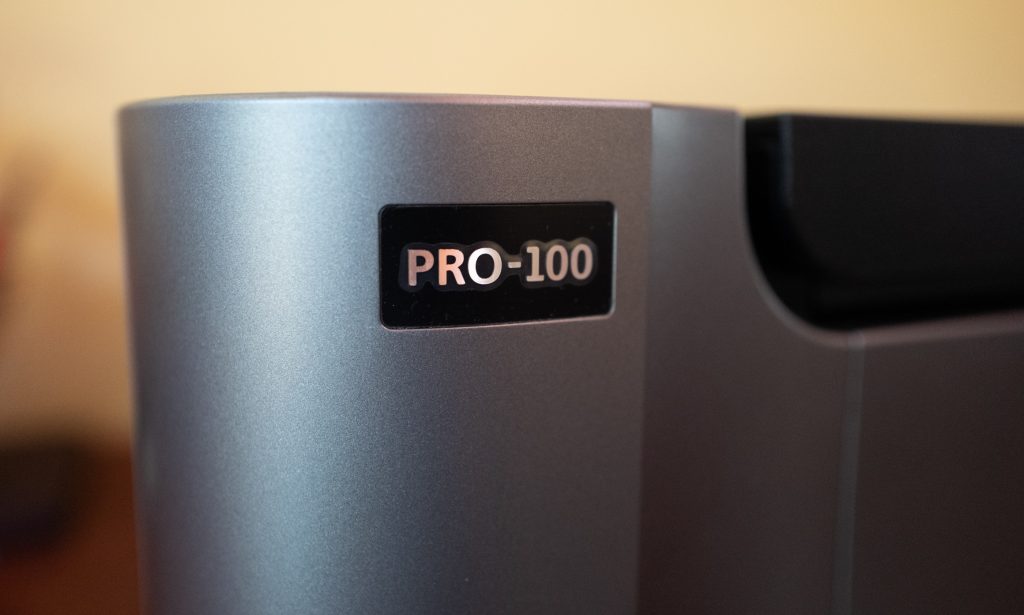 CONTENT:
However, when I got the prints I was disappointed. Not at all with the image itself, the sharpness, or quality, but with my ability to calibrate and generate a number of sample test prints to match the image on screen and get the result I was looking for. In short, I quickly realized I was going to spend a lot of money and time going back-and-forth with the lab finding the optimal settings for each image.
Around the same time, my Dad had visited a major photography gear expo in Melbourne, Australia and, to my Mother's joy (not!), he came home with a very large printer! I had been researching printers at the same time and this all pointed the inevitable, I was going to have to get one too!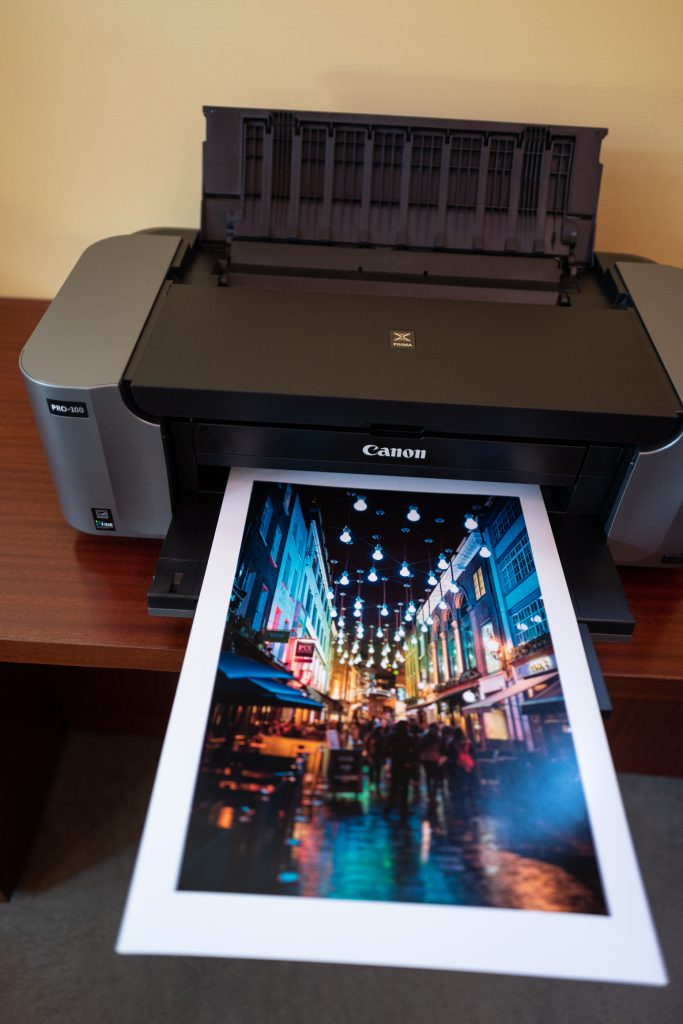 The amazing thing about technology these days be it phones, computers, cameras or printers, there are so many great options. All of them work very well, are high quality and produce great results. So, to that point, much of it comes down to personal preference and requirements.
I had previously owned a number of ink-jet printers for work printing large character designs and drawings for clients. But this had been some time ago, and, after a quick online search, found the technology had progressed significantly and had become somewhat divided into two camps for large high resolution photo printing; dye based or pigment based inks.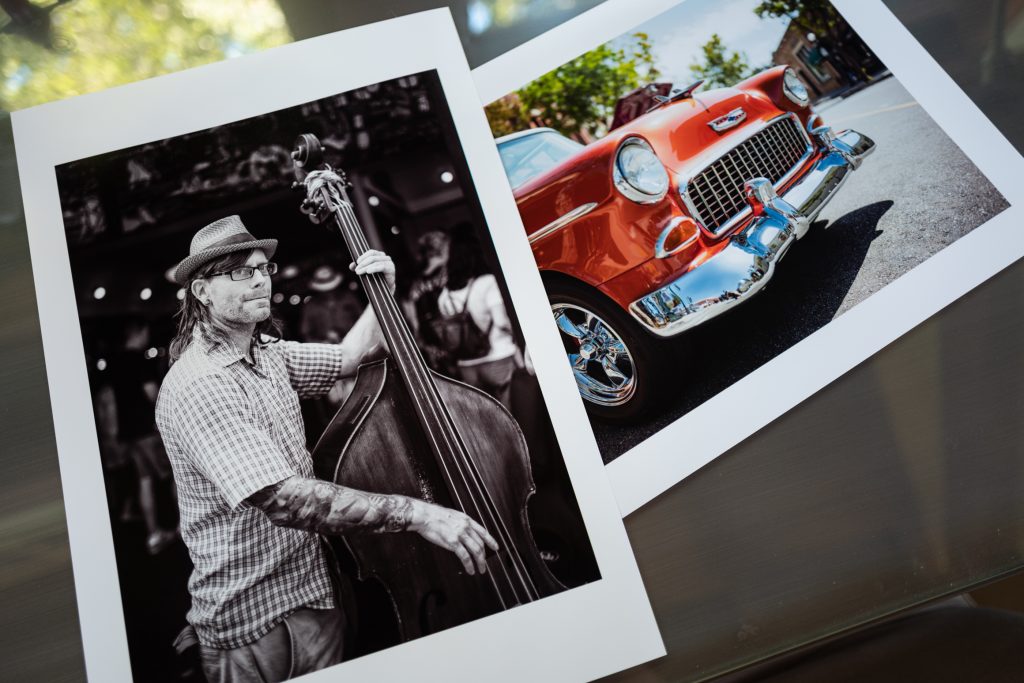 There are pro's and con's to both, but it mostly comes down to how often you want to print:
Dye Based:
Dye based ink cartridges don't need to be used often. The ink will not dry out and can sit for weeks or months without worry. However, the ink is more prone to fading in direct light and has a shorter life. Canon however guarantees a 100 year no-fade lifespan on their inks.
Pigment Based:
Even richer blacks, but these inks need to be regularly maintained. You need to be printing with them often or the ink can/will dry out. Some high end printers even come with in-built devices to shake the cartridges for you. The ink needs to be primed more often, resulting in wasted ink between prints. The prints however last much longer with no fading and the color accuracy and depth is amazing.
For me, what made the most sense was dye-based. I was not looking to print large quantities often. I liked the simplicity of just turning it on and printing whenever I felt I had a worthy photo.
The Canon PIXMA PRO-100 uses eight ink cartridges offering amazing quality in both color printing, but also most importantly for me, with three black cartridges (black, gray and light gray), the ability to produce incredible monochrome prints.
With a print resolution of 4800 x 2400 it can handle the large format, A3+ / 13" x 19" prints with incredible detail. Even though there are some other printers out there with even higher resolution, the difference for me to the naked eye was never noticeable.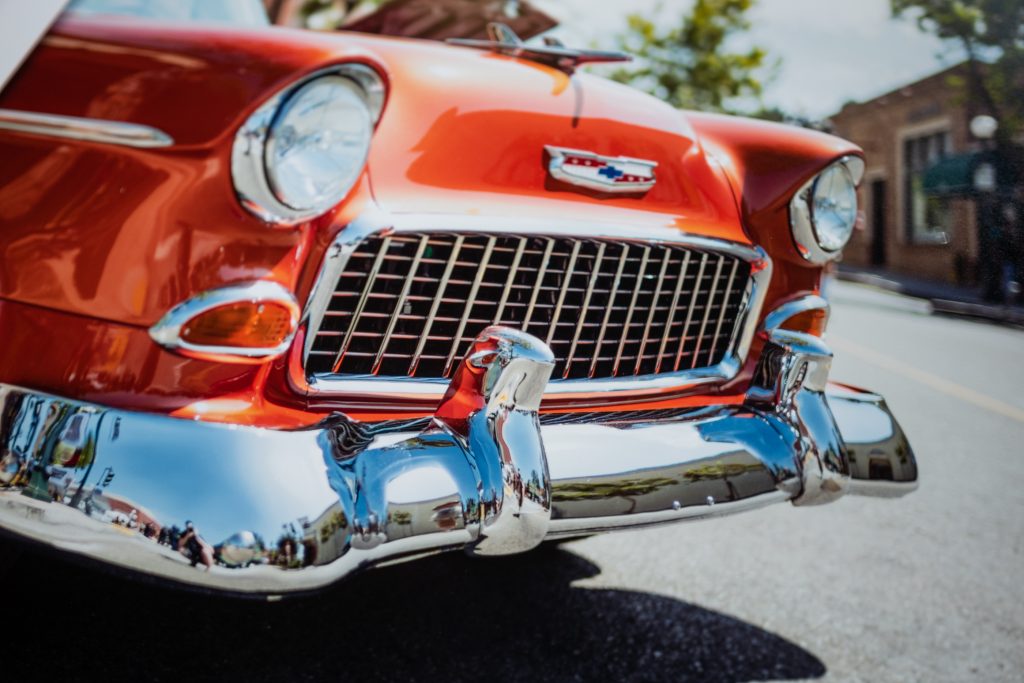 The PIXMA PRO-100 supports both photo paper and fine-art paper with many different types of finishes, including glossy, semi-gloss, semi-matte, luster (my favorite) and matt. It offers boarderless printing at the largest paper size of 13×19" (A3+).
The printer can be connected by both USB and wi-fi. I have found the wi-fi to be a little finicky, dropping in and out occasionally, so I prefer to connect with USB.
One thing to note is this printer is big and heavy! At just over 40 pounds (19kgs) its going to take a big space on your desk and not be moved around much!
The plug-in software which I am running from Adobe Lightroom works very well. The built in ICC profiles for color and different paper stocks are very accurate and I have found it easy to get great looking prints right away. Many third-party paper stocks have compatible profiles that work within the software too, so its been fun trying out different types of papers from heavy linen to super high-gloss chrome for different effects.
(Look out for an upcoming article where I will describe my Lightroom to Print workflow coming very soon)
The print speed is a little slow compared to other printers, a 4×6 print takes an average 97 seconds and a full size A3+ 13×19" around 192 seconds. Ink usage is excellent though at around $1.31 per milliliter. So what does this mean? A 4×6 print is around 26 cents and a full bleed 13×19" is around $2.70 including the paper.
For me, the biggest selling feature of this printer though is the convenience of having one at home that can produce amazing quality color and monochrome prints and a large size whenever I want. Having the ability to printer smaller tests to tweak color and the tonal values is a massive benefit to sending it off to lab only to get something back thats not quite right.
Mostly though, having prints that I can frame and hang in home and office, give as gifts and more recently, sell has added a whole additional level of fun and joy to photography.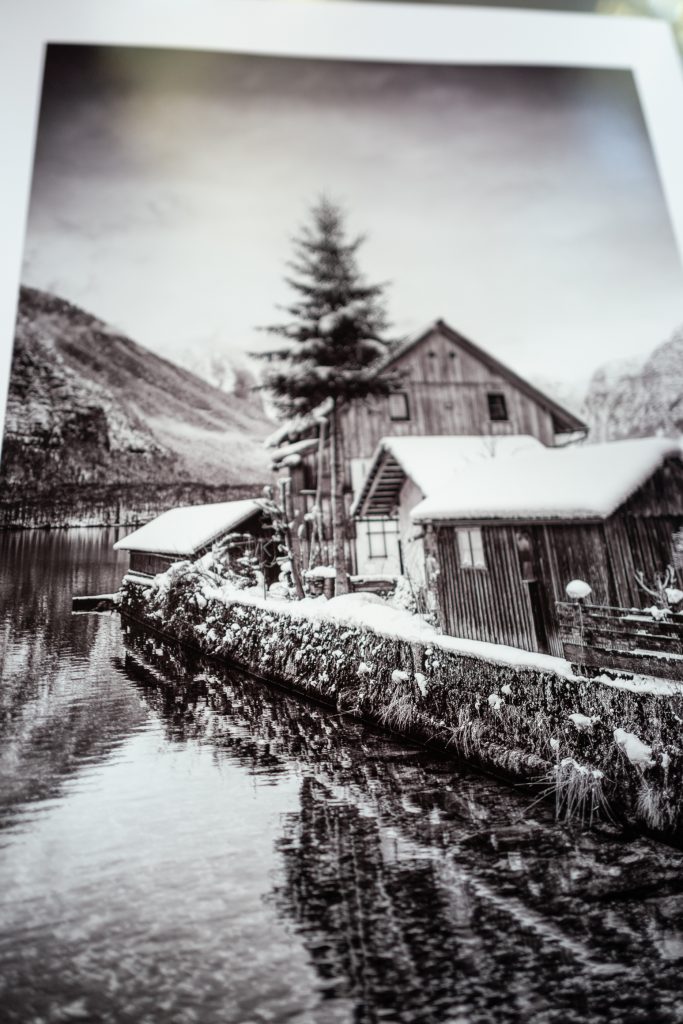 CONCLUSION:
The Canon PIXMA-PRO 100 is one of the cheapest and easier to run large format printers available. To be able to print incredible big prints at home cheaply is amazing and I would highly recommend this printer.