ROAD TRIP – OREGON COAST, USA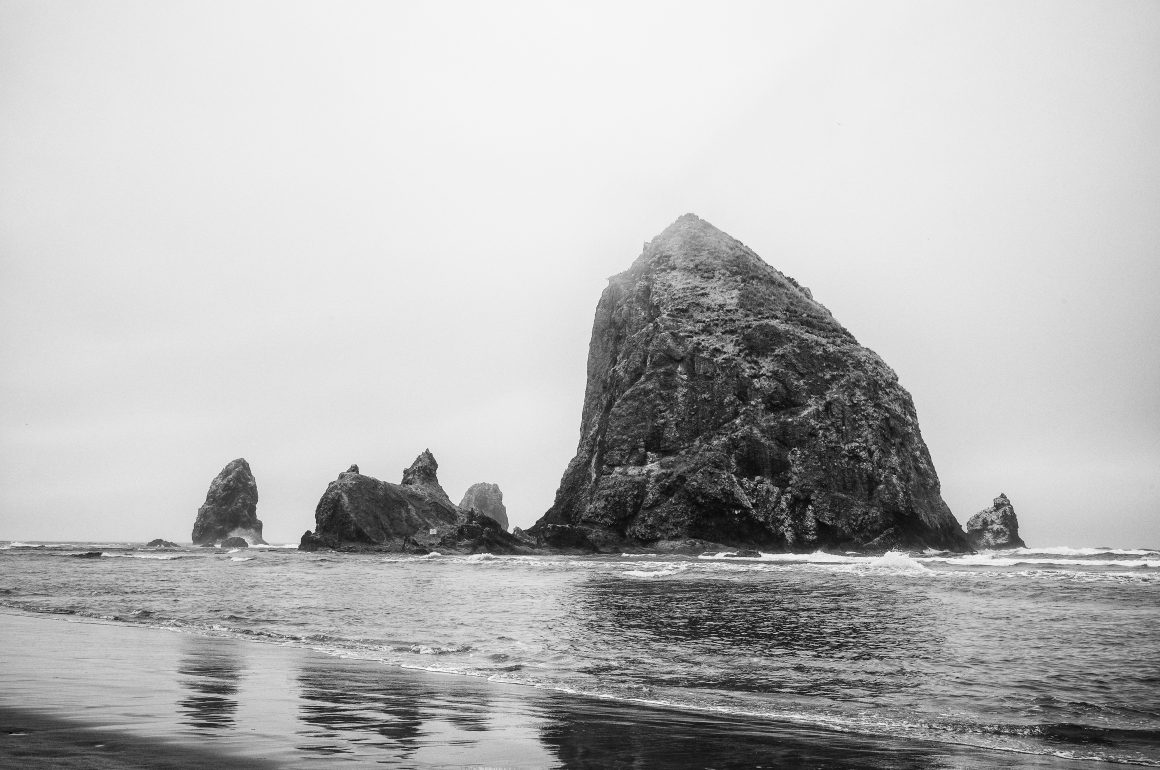 INTRO:
"Goonies Never Say Die."
The drive from Portland, Oregon to Olympic National Park in Washington (read my articles about these locations HERE and HERE) is known for its picturesque coastline. And I was excited for this. Being an avid landscape photographer, who doesn't love a road trip stopping at amazing beaches and cool small towns? But…
Chunk. The Truffle Shuffle. Babe Ruth Bars. I am a HUGE fan of the Goonies movie. If you haven't seen it… what the hell is wrong with you? You haven't lived! but if you have, you know where I am going with this, a beach, a pirate ship and treasure. This is what made me really excited about this trip because along the way I had planned to visit Cannon Beach and Astoria, the two main filming locations in the Goonies!
ESSENTAILS: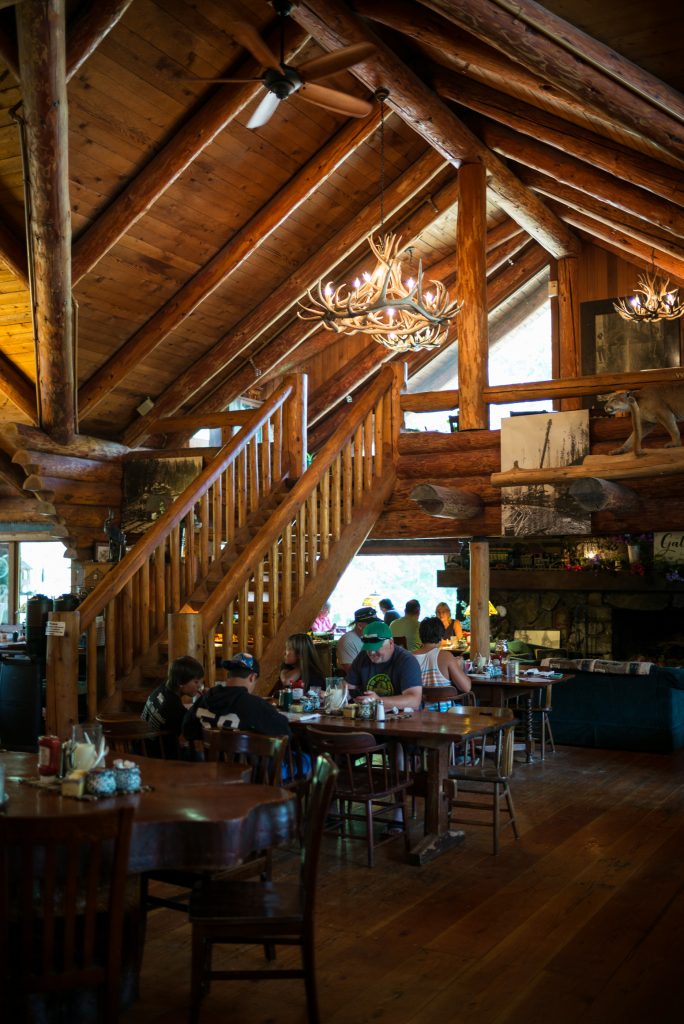 I am not a morning person, but on road trips I like to get out on the road fast. We rented a car the night before so we could make a quick getaway and took off up highway 26 towards Cannon Beach. However stomachs were rumbling and breakfast was needed. When researching a trip, I often put the route into google maps, then zoom in and track along the road and search for restaurants and diners along the way.
This practice had really paid off many times with cool roadside diners that have giant food servings, but often times I get some of my favorite photos at these locations like Emma Jeans Holland Burgers on the way to Las Vegas and on this trip, Camp 18. This restaurant is a giant log cabin with food to match. Big and tasty home style cooking in a cool setting.
About a hour on the highway 26 before joining highway 101 you finally hit the coast and our first stop, Cannon Beach. Goooooooonies!! We headed straight for the beach and its main feature, Haystack Rock. A large rock formation in the sea surrounded by smaller rocks which looks like its right out of a Pirate novel making it no surprise that its also where we see One-Eyed Willy's ship sail out at the end of the movie.
Even through the weather was clear inland, it was a typically cloudy Oregon day, with a low lying mist at the water. At first I was quite disappointed with this, hoping for the clear skies with the big white fluffy clouds I had been seeing only 30 mins ago on the road. But I soon realized this could work really well in monochrome. Often, flat light and bad weather in black and white can be much better conditions for this style of picture. It creates a more dramatic feeling and coupled with the mist, I felt this could create a really special photo.
Walking up to Haystack rock I stopped often and took many photos. Once returning and downloading them all, I was surprised by just how many I had taken! I wanted to shoot the rocks from both sides and utilized many different settings with both narrow and wide apertures.  So in some cases I had the foreground sharp or out of focus, but the one pictured here was taken walking back towards the car!
After an hour or more of walking and taking photos, I happened to turn back for one last look and saw that the mist had started to cover the tip of Haystack Rock. It added a really nice point of interest, so I knelt down to get low and went with F2.4 so that the foreground water and sand would fall out of focus, but remain sharp on the rocks and took a few shots before leaving.
Moral of the story – always turn back for one last look!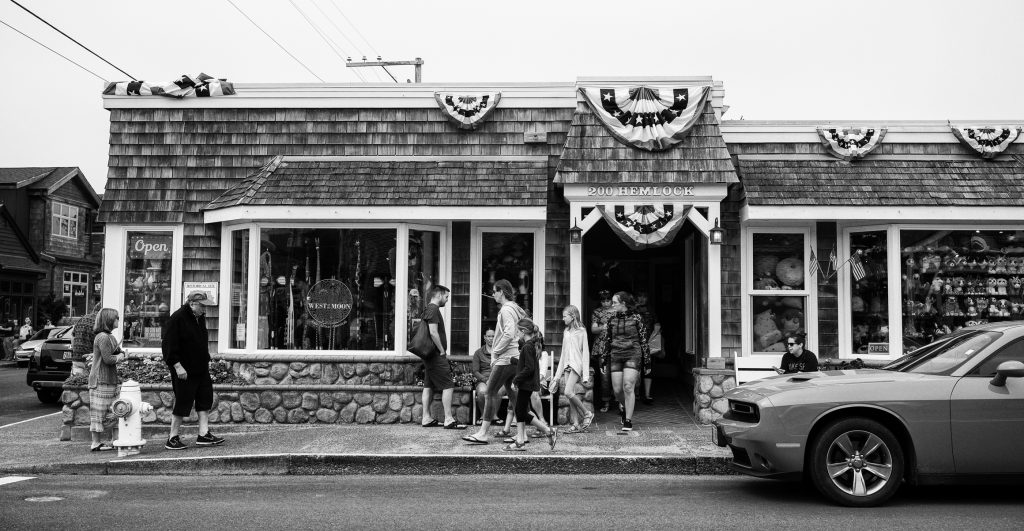 Cannon Beach as a town itself is also very nice and worth exploring. Really great beachside wooden shingled buildings, filled with unique shops and restaurants, which have greyed with the sea air.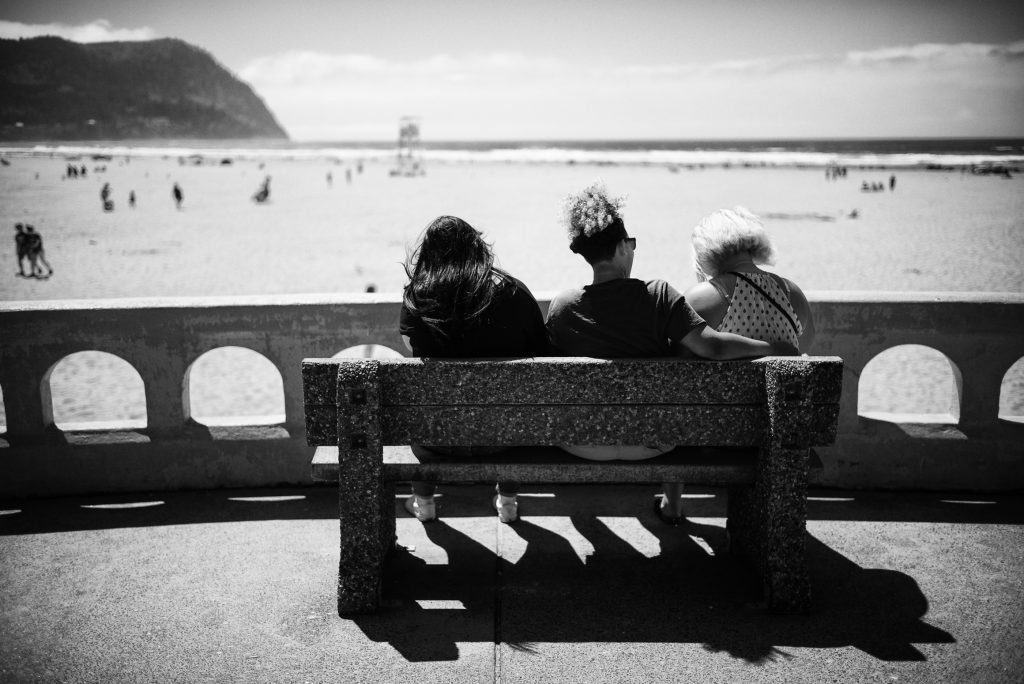 Getting back on road (Highway 101 North) for a short 15 min stint we came to a completely different style of town, Seaside. Very much a product of the 1940's and 50's, much of the style and architecture had remained with some really interesting signage and streamlined art deco features.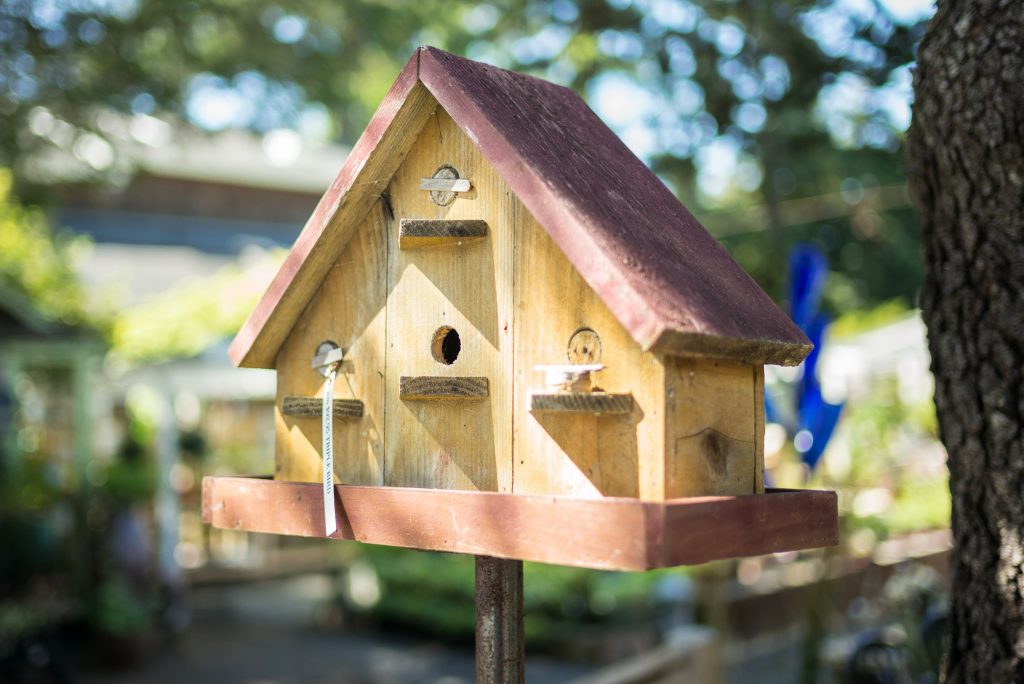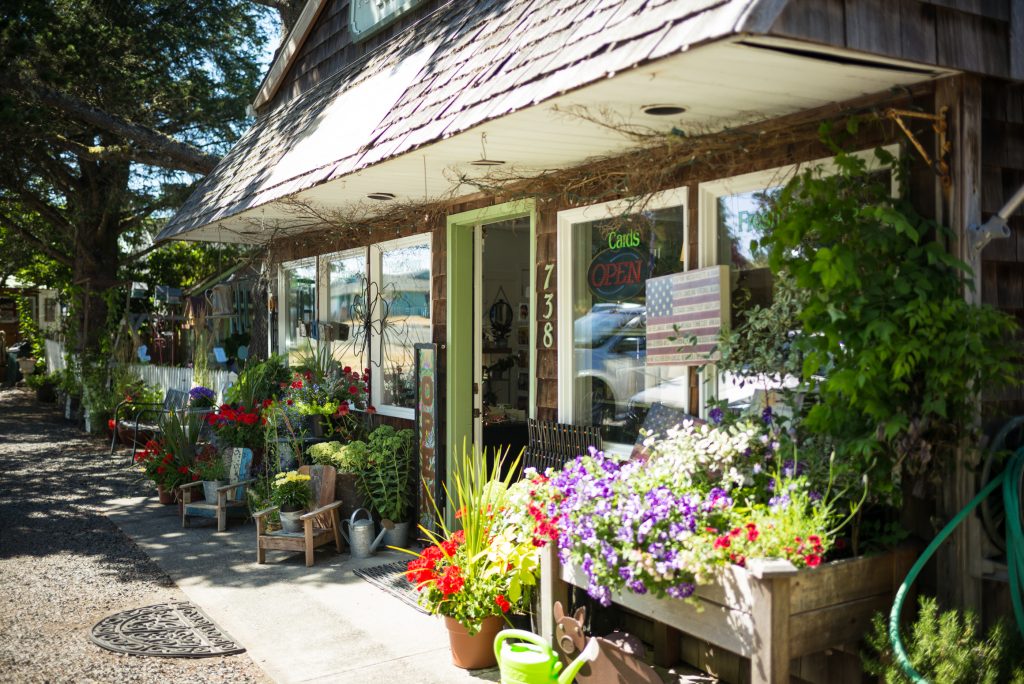 Just up the road was an interesting small roadside antique store. My wife loves them, and I like to stop at them when we pass one as  it is a good way to ensure my wife does not feel like the entire trip is for my photos only (it is!). 🙂
Finally, the last major stop along the 101 highway takes us to Astoria. Right on the boarder of Oregon and Washington, its also known for The Goonies and even includes a cool museum dedicated to the film housed in the old city jail. But before this cinematic masterpiece, Astoria was a old fishing village and much of the city is historically listed.
Astoria is full of great old buildings, original signage and even the trash cans have old salmon advertising on the side. It creates a feeling that nothing has changed in the last 50-60 years and makes for great photos, which have a very timeless feeling. I love photos where you can't really pick when it was taken, so I tried to frame out the cars and other tell-tale elements and shot of lot of this great town in black and white.
This ends the amazing road trip from Portland to Olympic National Park. You can read about the origin point of Portland HERE or the final National Park destination HERE.
Location Images
[envira-gallery id="8282″]