LOCATION – PORTLAND, OREGON, USA
Intro
Portland is a city that both advertises and celebrates its weirdness. You often hear the saying "Stay Weird Portland" and this is something I defiantly experienced, but probably not in the normally promoted way.
You see, no matter how much travel you do, and how much planning you put into a trip, in the end you have to roll with the unexpected and unplanned. Portland was this kind of trip for me.
Essentials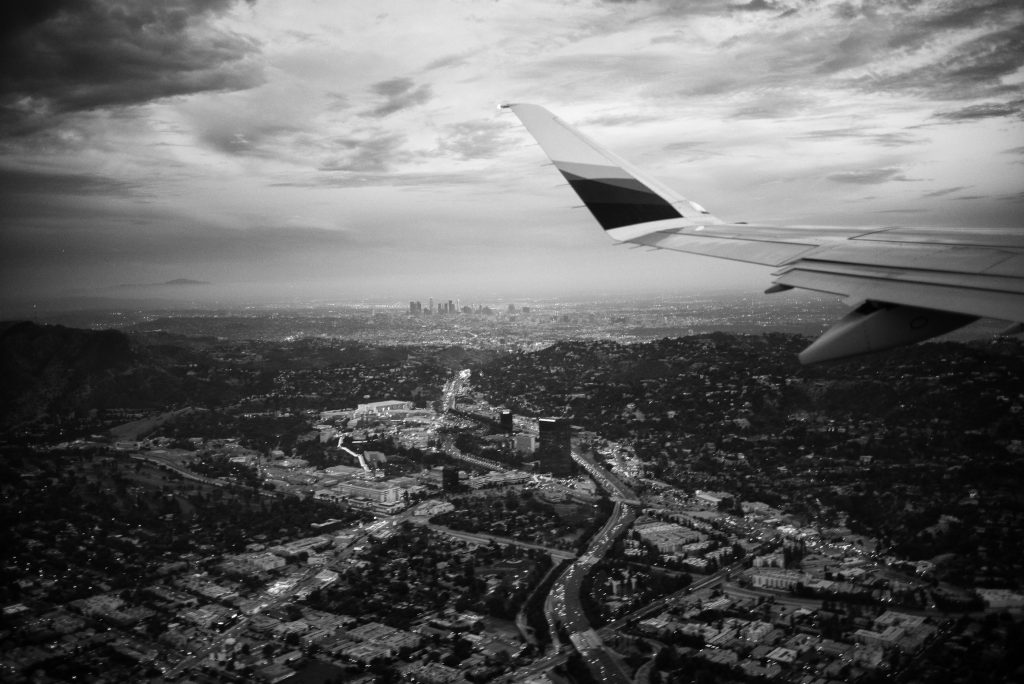 Content
We flew out from Burbank Bob Hope Airport which is close to the studio where I work and is awesome for skipping the insanity of the traffic and airport that is LAX. As we took off I should have taken the strange (for LA) weather as a forewarning sign. Rain, clouds, storms. Not normal at all for our continually sunny city. It did make for some cool photos though, and I was lucky enough to be sitting on the side of the plane facing downtown LA and the many freeways snaking into its center.
When we arrived in Portland, it was instantly clear something was off. The city was a ghost town. Weird!
We had arrived during the hottest two days on record. For an ex-Aussie this didn't seem to be such a big deal, it was 112 degrees (46 celsius), but it became very clear that it was a huge deal for the locals. Dropping into a convince store around the corner from our hotel, the guy behind the counter was drenched in sweat. He told us that Portland is a "precious bunch" and things tend to close down during the colder snowy months, and when it gets hot.
He wasn't wrong! Almost everything was closed. Signs in windows read "Shut due to heat". It felt like a post apocalyptic scene from the Walking Dead (minus Darryl to keep us safe).  Weird is right. I love street photography, and I had been planning and researching to visit the cool arts district and other foody hot spots to photograph the weird and wonderful Portland, Oregon culture. But street photos need people, and no one was brave enough to venture out.
New plan.
Determined to make the most of our two days in Portland, I quickly got online and started to look at other locations for photography within the city.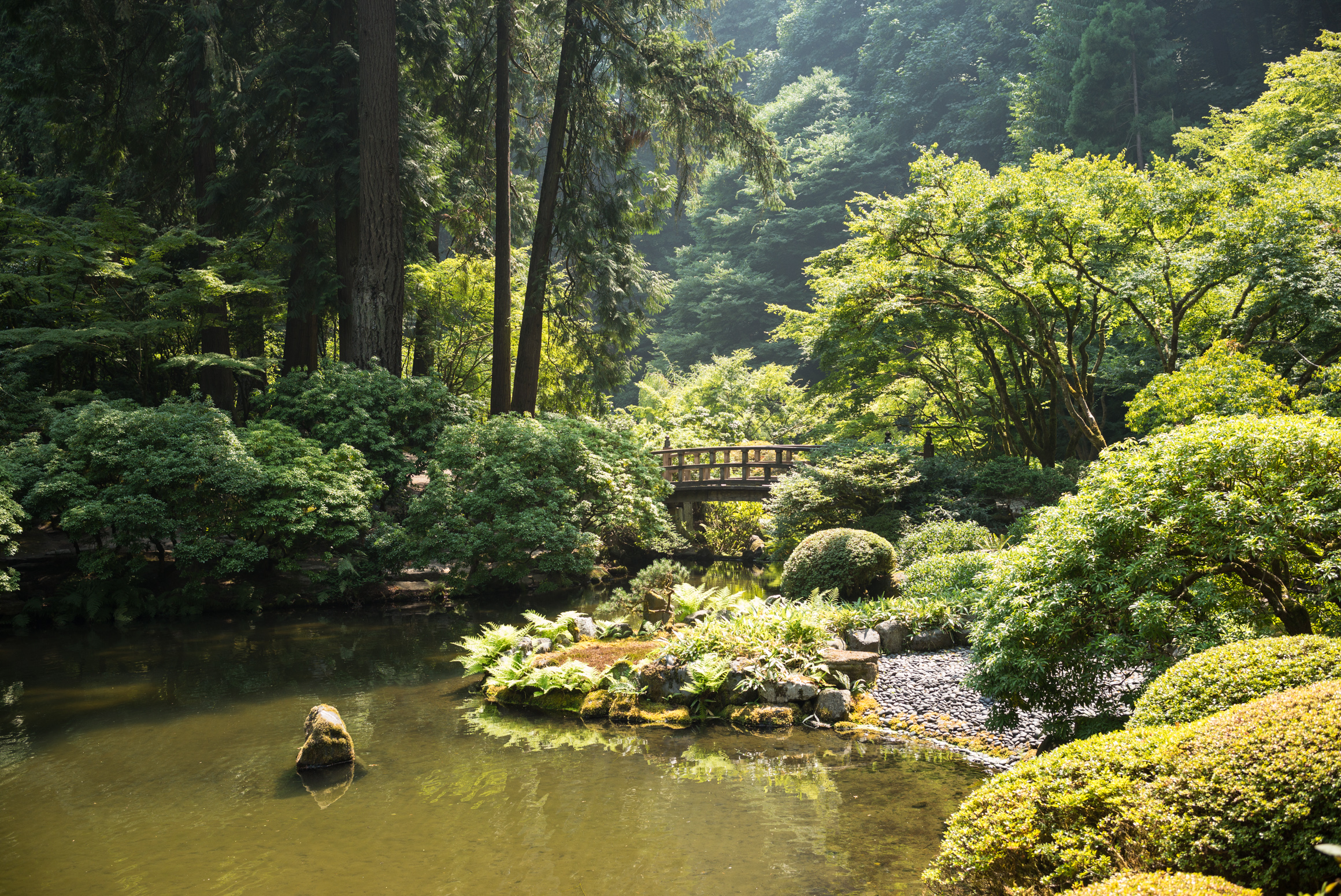 Portland Japanese Gardens:
The Japanese Gardens in Portland are known for being the best example of traditional Japanese landscaping outside of Japan. After visiting Japan a number of times, my wife and I had fallen in love with the gardens we had visited in Tokyo and the Emperor's Palace in Tokyo and the Zen garden in Kyoto.
I wanted to try and capture the Japanese ideas behind gardening in my photography. The approach to their landscaping is to help take the visitor on a journey and allow the different parts of the garden to slowly reveal themselves as you walk around. So even though parts of the garden can be large and quite expansive, they usually have a very intimate feel as you enter through a smaller opening or turn a corner before it widens out showcase the theme of the particular section.
I wanted to capture those smaller quieter moments, the miniature bonsai trees, the tiny stone statues, the traditional bridges over the narrow rivers. I used a wider aperture for many of these photos with the idea to isolate my subject with little of depth of field.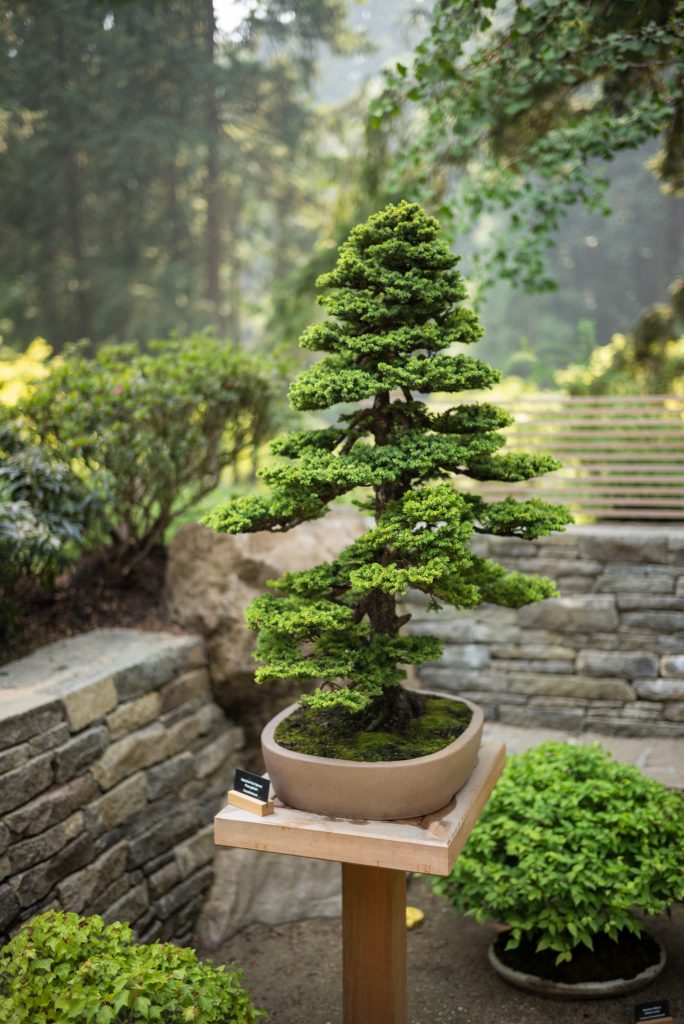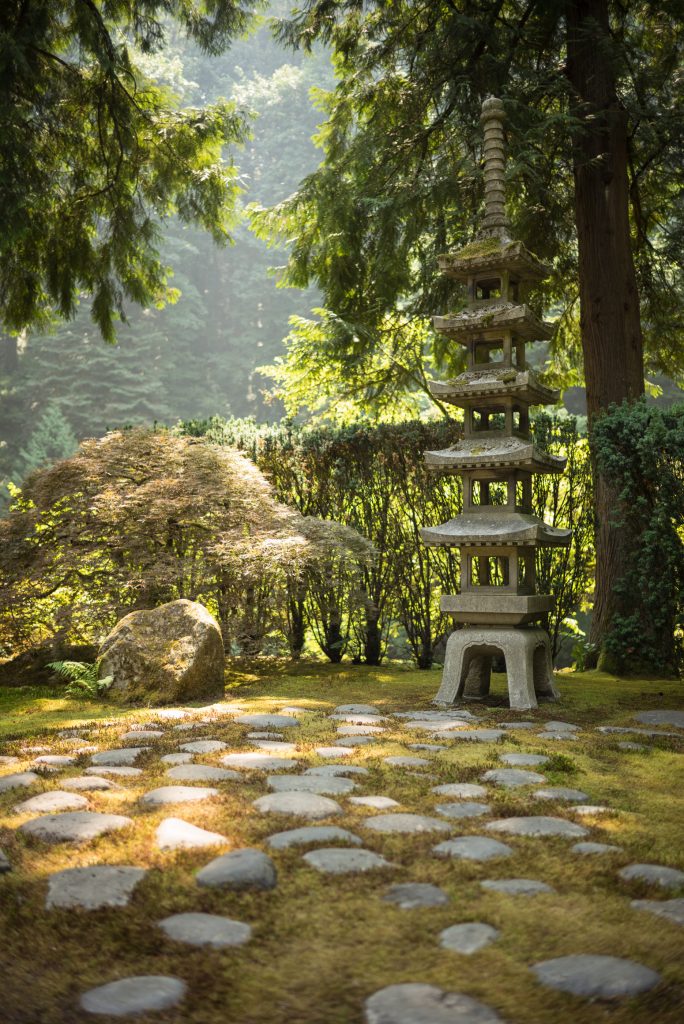 Pittock Mansion:
Pittock Mansion is this amazing and huge old home looking out over the city of Portland. Built by a newspaper baron in the early 1900's, I was excited to photograph the details both inside and out along with the amazing view.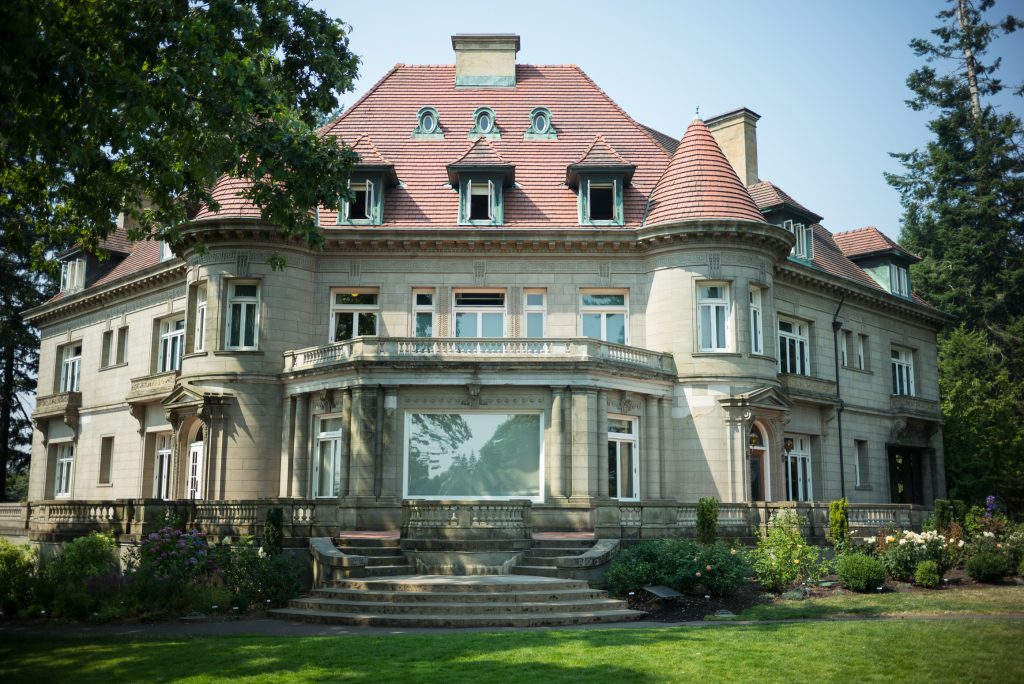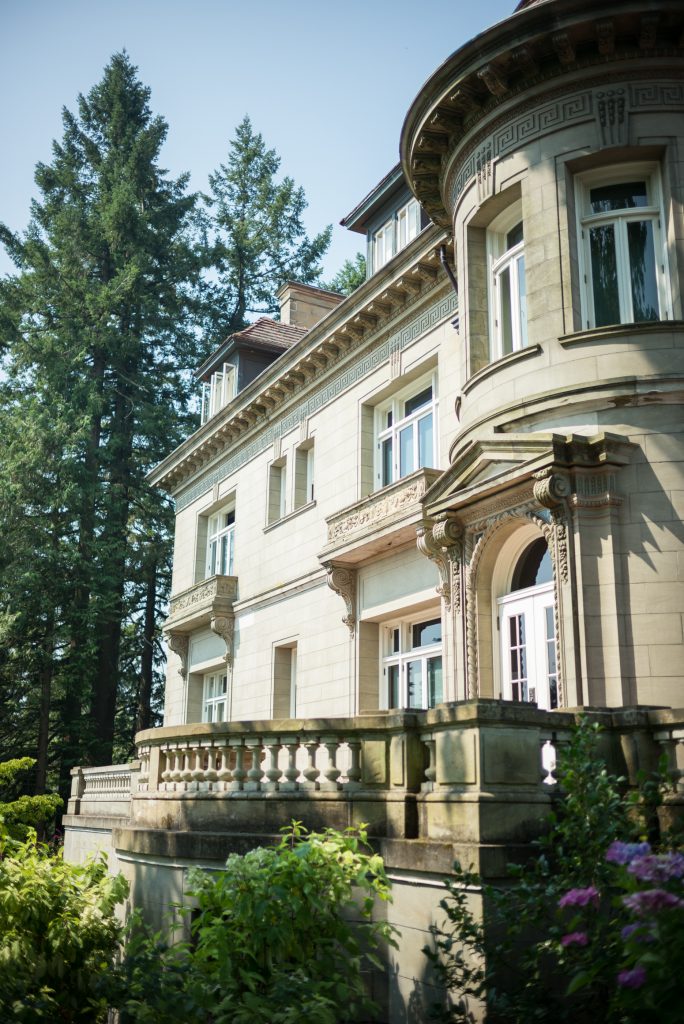 Being a stone building, I really like to photograph with the idea of converting the shots into monochrome via Silver EFX Pro. The structural features are fantastic for pulling out details and texture without over sharpening the image. I try to look for interesting details within the doors and windows of the home whilst photographing the exterior, and then the smaller details of items found throughout the inside of the home.
Nob Hill:
Thankfully day two was slightly cooler (a chilly 110 degrees! 40 celcius) and I was determined to visit one of the hipper and more upmarket areas of Portland, Nob Hill.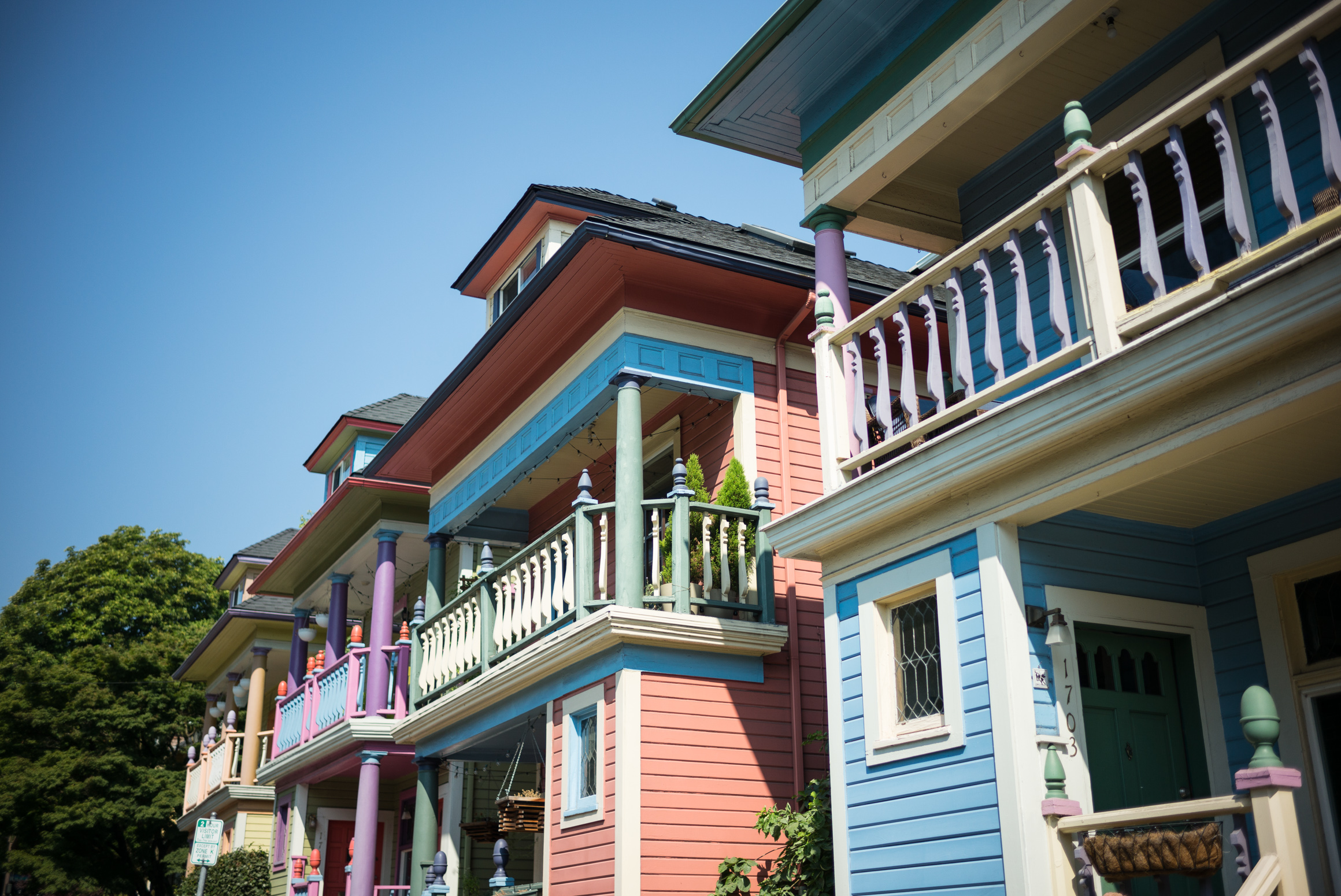 Known for unique architecture which reminds me of parts of San Francisco's Victorian homes mixed with Los Angeles' Craftsman. When photographing houses and streets, I really like looking for interesting lighting and angles. As it was around midday, the light was super bright sun, which isn't great at all, but many of these streets had big old trees which helped to filter it and create more interesting shadows and pools of bight vs dark.
23rd Ave is the main shopping and dining area within Nob Hill. As I was travelling with people, one who is a photographer (my Dad), but also with other family members, I try to strike a balance between sightseeing and having fun with them on vacation and looking for photo opportunities. Its sometimes hard to pause and wait for the 'best' shot when everyone is ready to move on.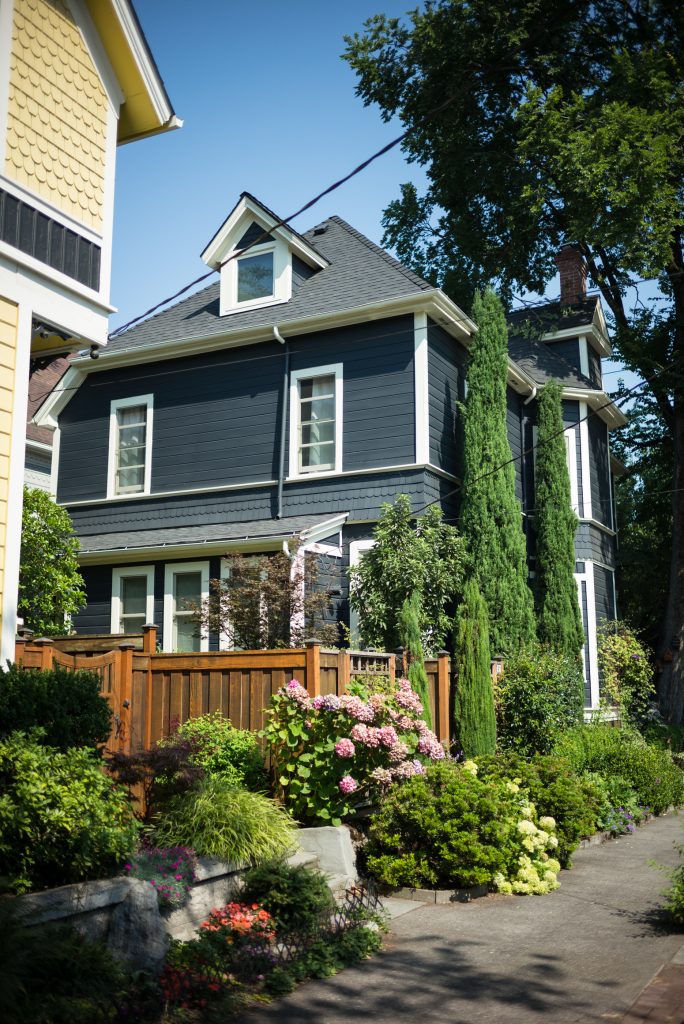 If you are like me and want to remain married and not totally drive your partner insane, this bit is tough. There a few things I have since found that help here (and I would to hear your thoughts and comments on this too!).
Since I shoot with a Leica M there is no auto focus. This slows things down. To me, this is a selling feature, it forces me to take my time and consider what I am doing. To my wife, this (along with the price!) is a divorcing feature.
So I tend to zone focus and go with a higher aperture and set the focus point around 3 – 5 feet to infinity knowing that everything within that range will be in focus. This is a great idea too even with autofocus cameras and lenses. It totally removes having to make sure the right thing is focused on, there is no searching around and allows you to just lift the camera, quickly compose and shoot.
Arts District:
Normally a really cool area full of people and life, Alberta Street was basically closed during our visit. Its known for the murals and cool restaurants and shops. I caught a cab up there, walked up both sides, sweated, took some photos and returned to the A/C comfort of the hotel. Hopefully you have better luck than I!
To conclude this article, I will say, visit Portland. Just not during a record heatwave. It's a little weird, but not in the right way.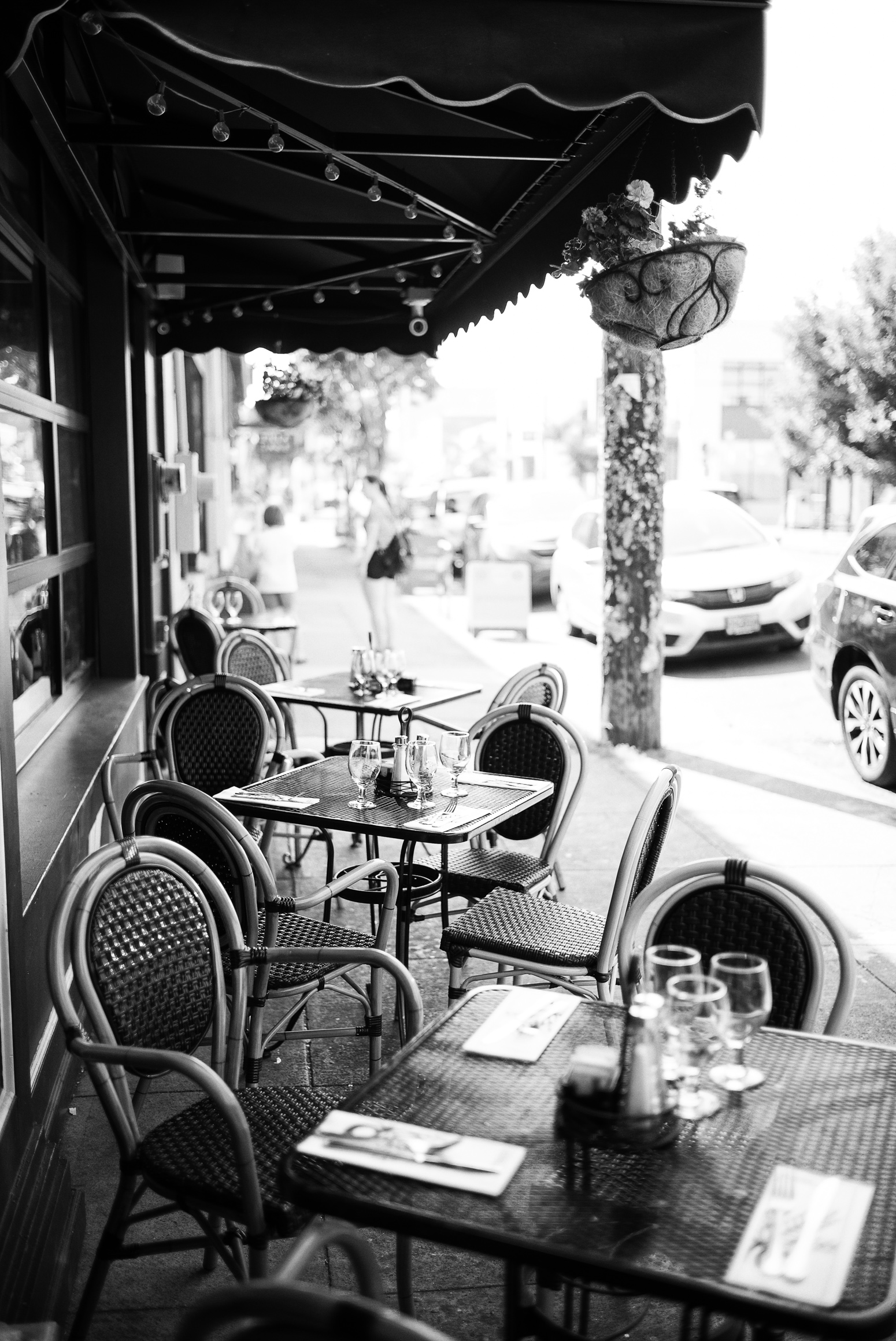 Location Images
[envira-gallery id="7999″]