LOCATION – JUNE LAKE LOOP – USA
INTRO
The June Lake Loop, which has commonly been dubbed the 'Switzerland of California', is a 12.5 mile or 20km loop off highway 395 that takes you past some incredibly amazing scenery, including a number of lakes surrounded by mountains that tower over you at 7654 feet.
CONTENT
No matter which direction you decide to drive the loop (I went from north to south) you find that you will be stopping the car and taking photos every 100 feet or so because the landscape is spectacular! Made up of a number of lakes including Silver Lake and June Lake and a number of other smaller lakes dotting the countryside.
I had wanted to drive this loop for some time, but with the amount of snowfall received the road can be closed for quite a large chunk of time over the winter months. I visited in late April and there was still some snow on the mountains which looked amazing for the photos. I have to come back in the Fall as the locals I spoke to said it looks amazing.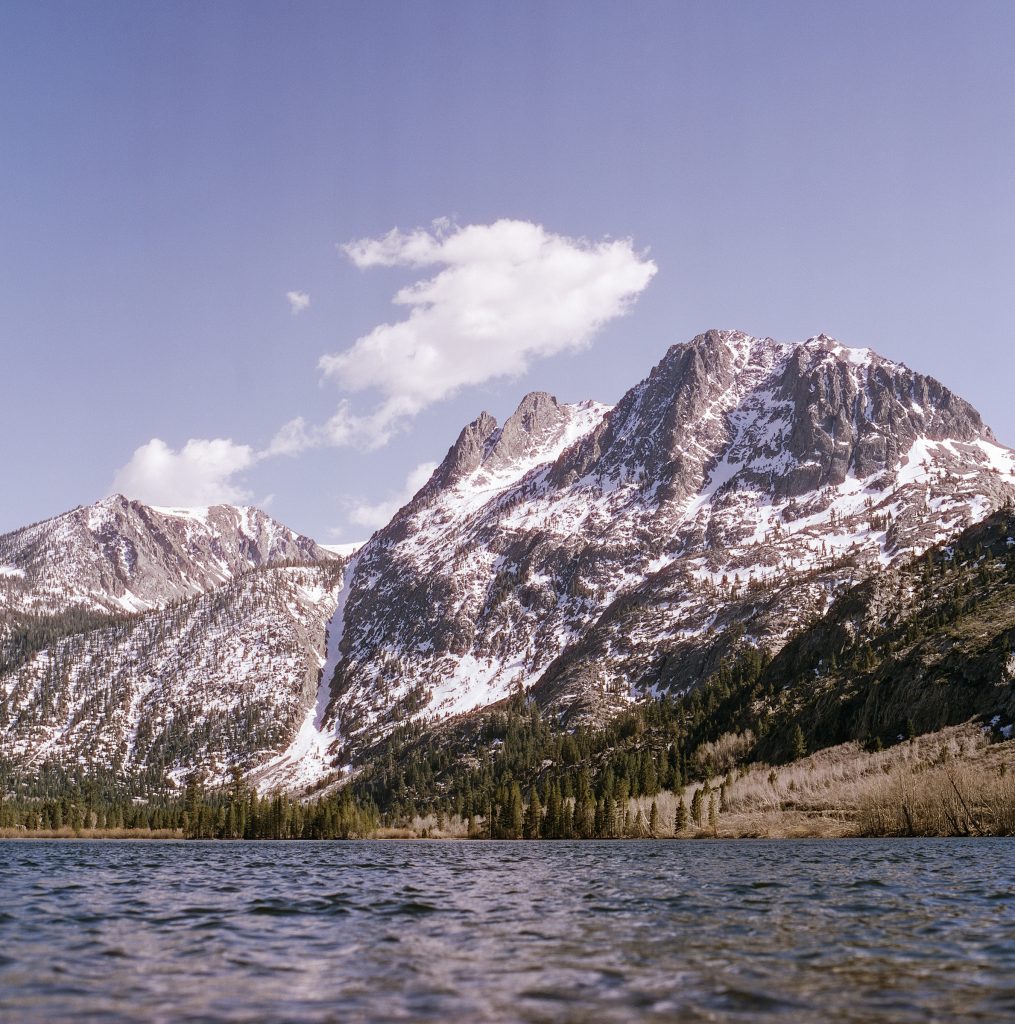 I shot a lot of medium format film whist here on my now favorite camera, the Hasselblad 503cw with an 80mm Planar f/2.8 lens. Medium format along with the wonderful HUGE viewfinder on this camera has really taken over my shooting of late. The scans and prints from the film is just beautiful.
I shot a number of different films as I have since purchased a second film back, allowing me to shoot both black and white and color at the same time. The film I decided to shoot here was my favorite black and white film, Kodak TMAX 400 (I love 100 as well) and two color films, Cinestill 50D for the wonderfully cinematic washed out film tones and a new film to me, Fuji Pro 160 NS which I have been getting shipped from Japan.
I was so disappointed this year when Fuji discontinued their Fuji PRO400H, a favorite of my Dad's who almost exclusively shot with it in medium format. So I was really happy to discover this Japan only film stock and a number of great sellers on eBay who ship it in 1-3 business days for about the same price as what I was paying for the discontinued version here in the US!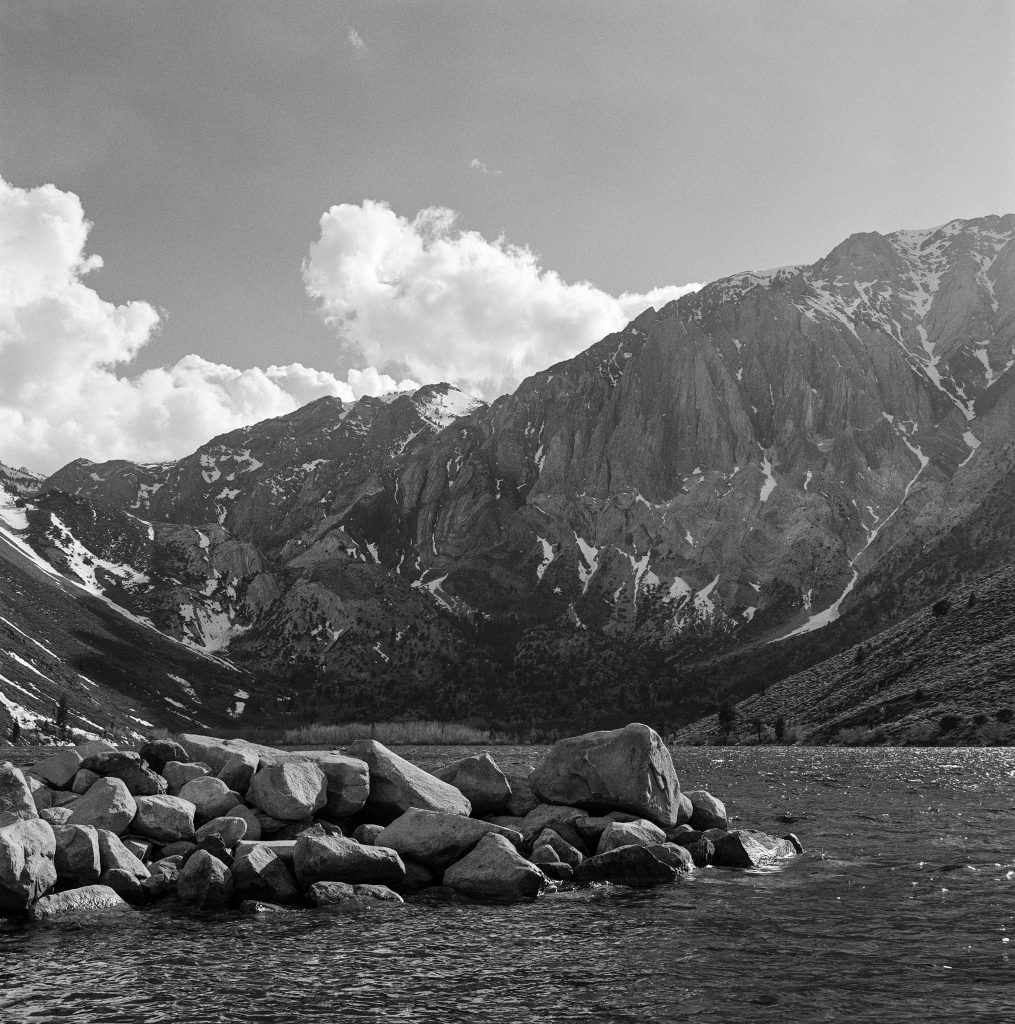 Its a beautiful film, more green in hue than Kodak Portra, which can really look amazing when shooting landscapes as it brings out the trees and water colors found the lakes I was shooting here. With a fine grain that looks great both scanned and printed, it has a lot of punch to the saturation which is what I loved about 400H as well.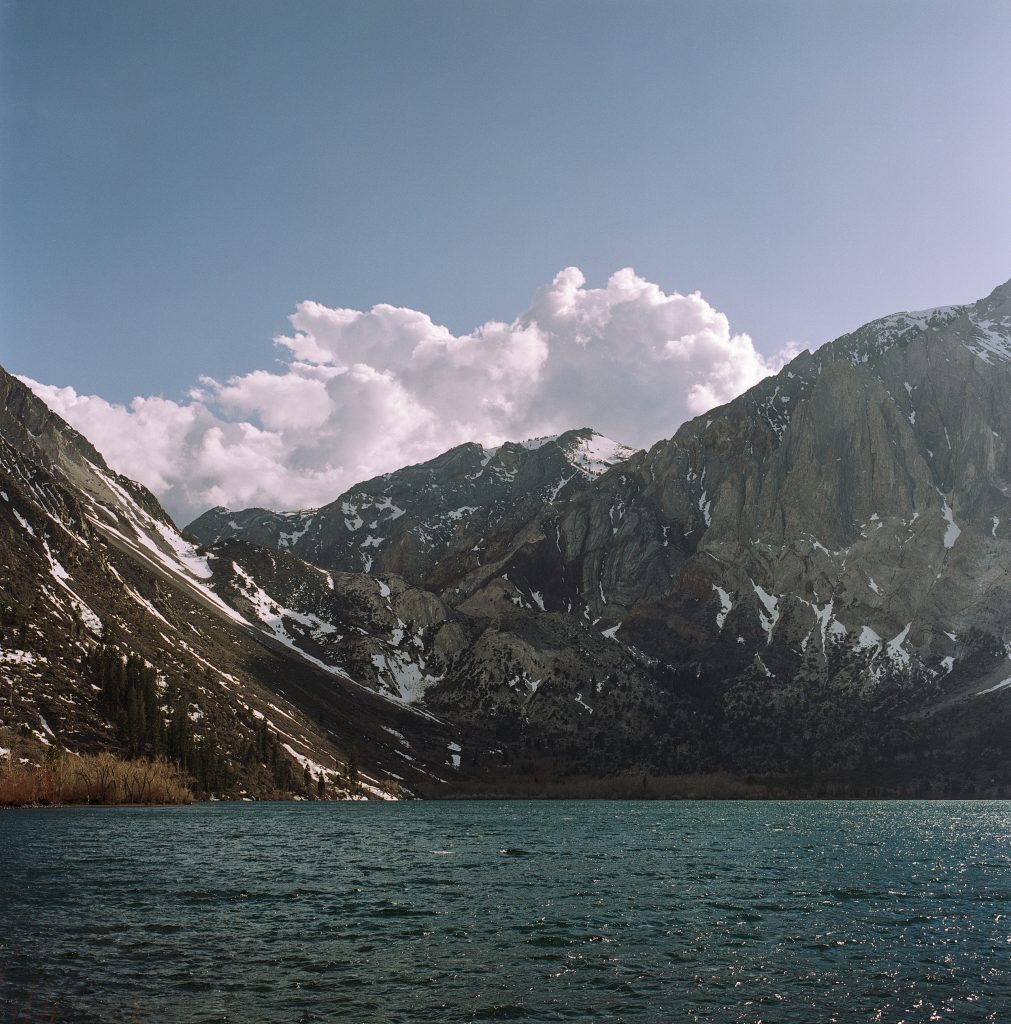 If you find yourself driving north from Los Angeles (especially up towards Mammoth Lakes), I would highly, HIGHLY recommend taking the time to drive the scenic June Lake Loop and check out the Switzerland of California!