SHOT OF THE DAY – VENICE BEACH, LOS ANGELES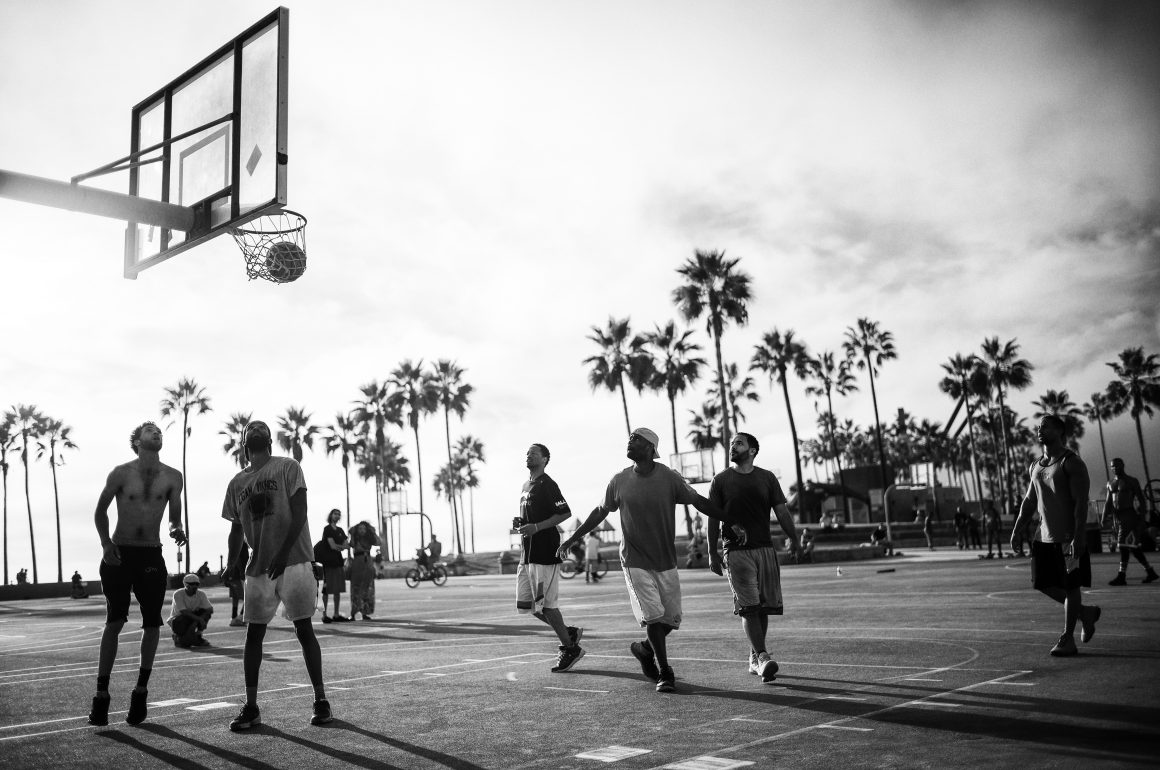 SHOT OF THE DAY – VENICE BEACH, LOS ANGELES
Venice Beach in Los Angeles at first glance is a deceiving location. When you arrive you are greeted with lines of homeless people mixed with run down and seedy businesses and buildings. But once you explore beyond the initial entrance to this location, you will be blown away by this hidden gem.
The Venice canals are beautiful, Muscle beach is an impressive show, the palm tree surrounded basketball courts and skatepark on the shoreline that are featured in this image, makes this location and backdrop a quintessential Los Angeles and USA image.
With the sun setting and the lower light, the shadows were thrown across the court and I positioned myself to have the flare of the sun behind the basket which I knew would be beautifully rendered by the Leica 35mm Summliux lens.
But shooting sports or any kind of action is not what the Leica M is made for. Manual focus lenses mixed with a slow, one shot at a time camera, makes for a less than optimal experience. Especially when Chris is sitting beside you with a Canon 5D mark 3 firing images off in rapid succession along with a long lens strapped to the front!
I wanted to try and capture this image with the wide aperture and shallow depth of field, which are all crazy goals for sports photography. So I zone focused. I picked a place on the ground below the basket and guessed about how far away I was from the players and using the handy distance scale on the lens I got a sense of what plane would be in focus. Then waited for the players to enter that space.
I picked this image because I like the two groups of players with all their focus on the ball which had just entered the basket. I also tried to take shots where both the players where clear and not overlapping one another and the ball was out in the open. Silhouette is so important in Animation, that I think the Animator was coming out in this one!
After processing in Silver EFX Pro, this defiantly became my shot of the day!
Look out for a more in-depth Tips and Tricks of shooting sports photos with Leica's and manual lenses coming soon!