SHOT OF THE DAY – PIKE PLACE MARKET, SEATTLE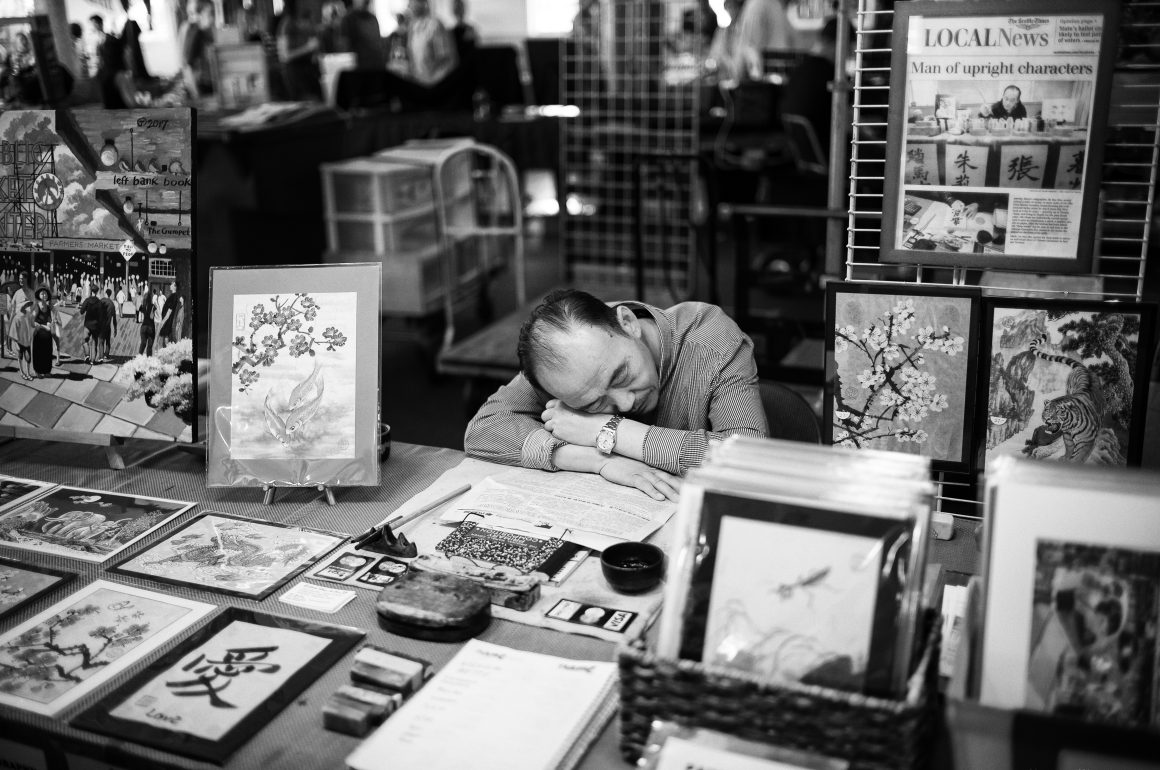 SHOT OF THE DAY – PIKE PLACE MARKET, SEATTLE
One of my favorite places when visiting Seattle was Pike Place Market. It reminded me of my old hometown of Melbourne, Australia and the great Vic Market. So many fantastic food and artist stalls with a great history.
Whilst walking through the maze of store fronts I turned to see this man asleep behind his counter! Straight away I knew I had to get a photo! Working in animation I can't help but start to think of a story behind these kinds of scenarios. It made it easy to come up with the title "Business was UP at the Market Stall!"
This was my comedic shot of the day!