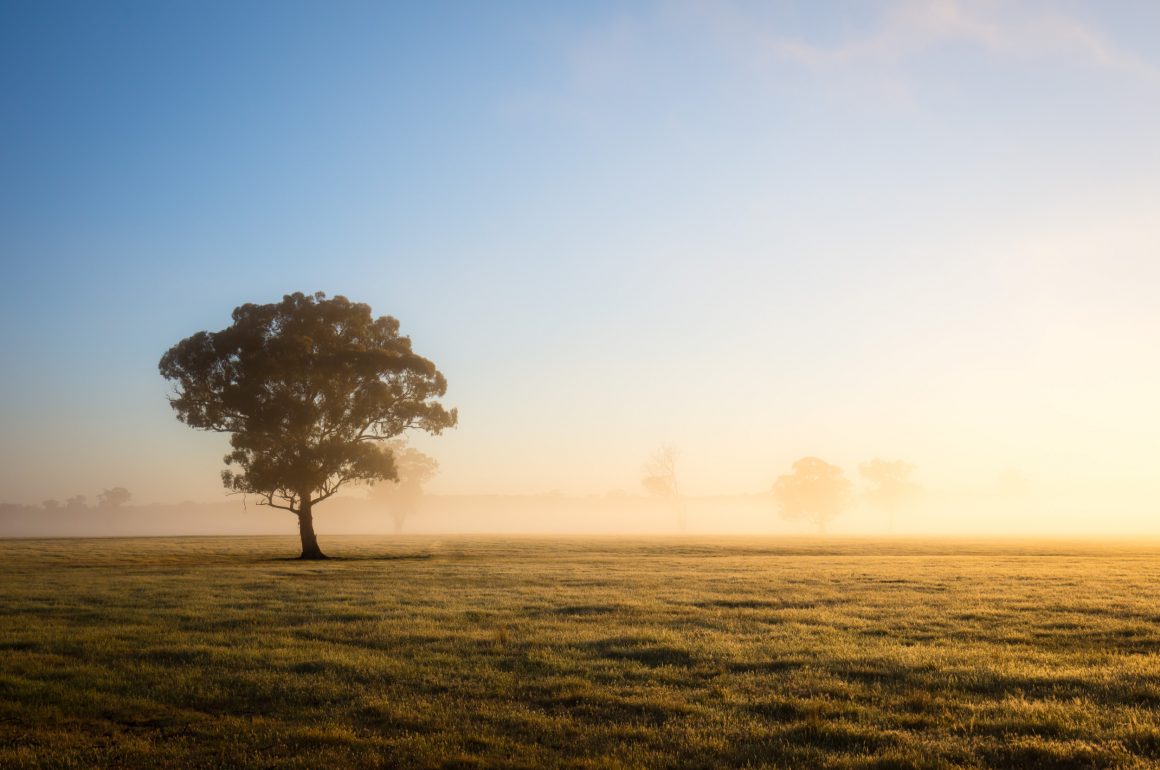 SHOT OF THE DAY – BENDIGO, AUSTRALIA
My parents live in a town called Maldon, which is a quaint Victorian gold mining town. It is surrounded by beautiful landscapes, including this view very close to the outskirts of Bendigo. Whenever driving early morning it is always worth taking a camera. The mist settles in small dams and there are fabulous isolated trees, farm fences and cows that pop up from the mist. Be careful of the large number of kangaroos that frequent this area. Though I trust with views like this, you will be driving far slower looking for that special composition.
I love the look of this tree standing by itself with the warm spring sunshine coming thru just after sunrise. This was my very early 'shot of the day'!