LOCATION – ZAANSE SCHANS, NETHERLANDS
INTRO:
Zaanse Schans is a quintessential Dutch town best known for it's well preserved collection of historic windmills and houses. Originally conceived as just a normal neighborhood 35 minutes north of Amsterdam, it was transformed between 1961 and 1974 with old buildings transported to this location from all over the Zaanstreek area.
I had seen a number of photos of Zaanse Schans online and on Instagram, and it blew me away . It was everything you imagined the Netherlands to be; riverside homes, giant windmills, clogs and cheese! I had to visit!
GEAR:
Leica MP240
Leica Q
35mm Summilux f/1.4 FLE
21mm Super Elmar
B+W 0.9 ND Filter
Monfrotto Tripod
Bellingham Hadley Pro Bag
CONTENT:
Zaanse Schans can be easily accessed by train from Amsterdam Central station to Zaandjik Zaanse Schans station taking approximately 35 minutes. Its then just a short walk across the Julianabrug Zaandijk bridge (which has fantastic panoramic views over the town) to the small village.
The day I travelled to Zaanse Schans it was very cold and windy, but after talking to the locals they reassured me this was quite normal, and they told me not to worry, the weather would change three or four more times throughout the day! They were right, and soon enough, the sky had cleared and I was greeted with sunshine and fluffy clouds that were ready for photos.
The town is so incredibly picturesque. The Windmills sitting beside the water along with the tiny canals wrapping their way around the cute little houses made for a wonderful photographic location.
Giving yourself time to really explore and walk around the village will open up many photo opportunities. I found myself walking around the same loops throughout the day, taking more photos with the changing weather and light. If you have time, stay until the end of the day when the museums and shops close. A large number of tourists visit Zaanse Schans, and I found around half an hour before closing time it was all but deserted.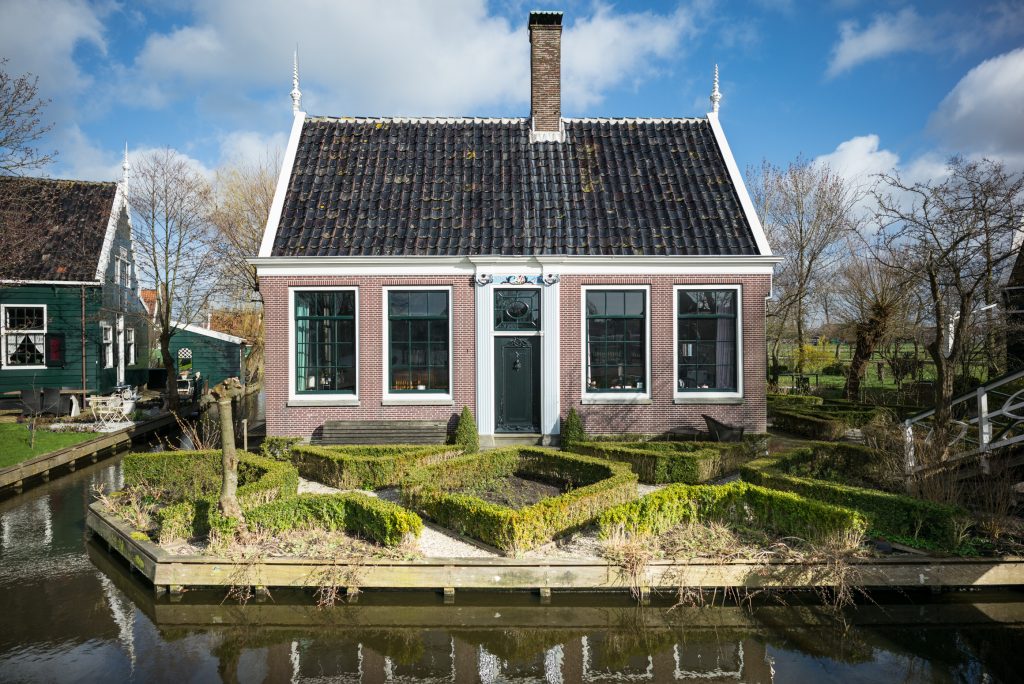 There are a number of museums housed within the windmills and houses that are well worth visiting. Seeing the working machinery grinding salt and amazing smelling spices along with mustard and chocolate making is fascinating and smells great too!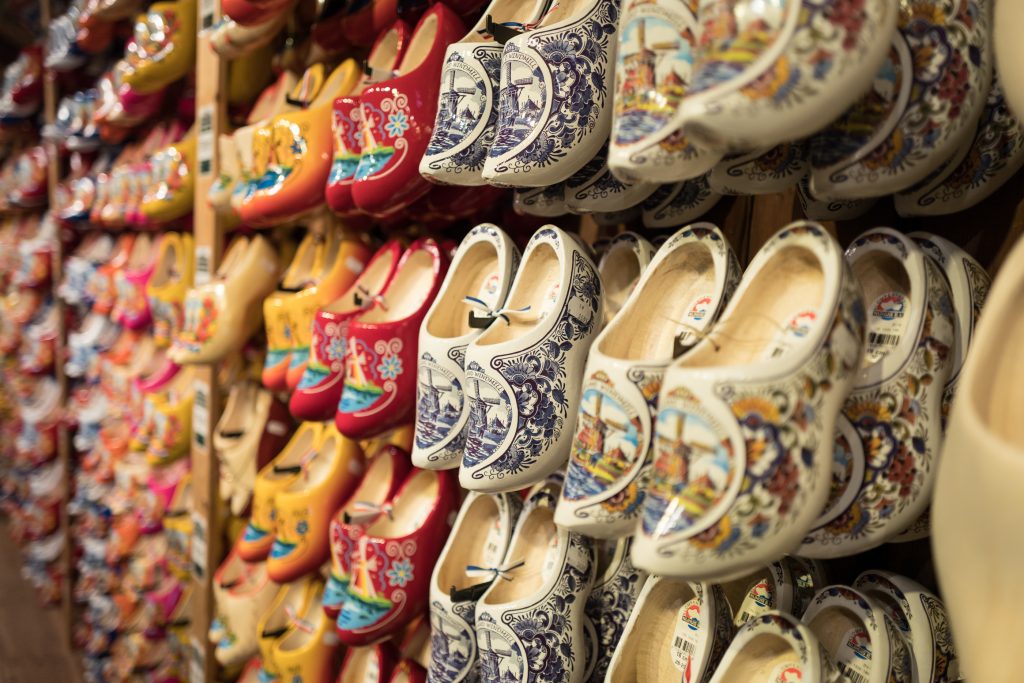 The clog workshop is also a great place to check out. A demonstration is held throughout the day on how the traditional Dutch clogs are produced. The very wet and soft wood is transformed into pretty shoes that are dried for weeks until they are extremely hard. The whole process is very interesting.
My wife and I loved visiting the historic Albert Heijn Grocery store. It is filled with old signage and packaging of all kinds of vintage food goods.
One of my favorite locations was the Cheese Store – filled with all kinds of amazing and very unique cheeses, it certainly does not hurt that you can taste test them all… and I did!
All this walking, photographing and cheese tasting made us hungry for some more substantial food, and the De Kraai Pancake store or any of the other very cute cafes in the area are excellent.
Its well worth spending some time on the other side of the bridge too. There are a number of great bakeries and restaurants, and many of houses are just as cute as those in the main village.
Being so cold and windy, my wife decided to hide out for the last hour or so of the day in the great Proeflokaal De Kruis pub, whilst I went back to Zaanse Schans and took the last few photos before the town center closed. It was a great place to thaw out and eat some excellent cheese sticks!
I got many of my favorite photos during this last hour where the crowds had thinned down, but also the wind settled too, calming the water so I capture some reflections of the houses and windmills.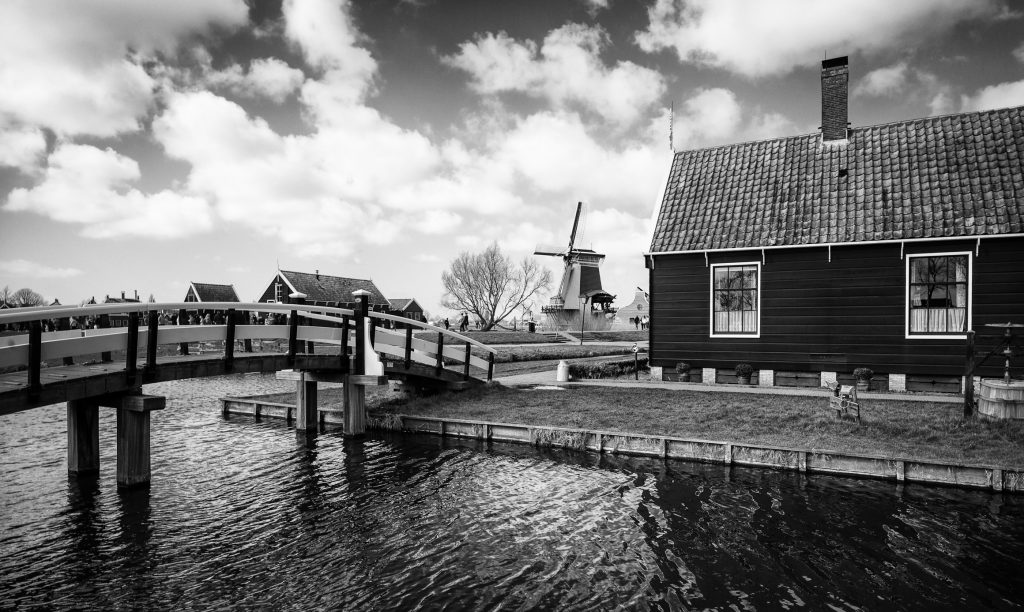 If you find yourself in Amsterdam, I would highly recommend taking a day or afternoon trip to Zaanse Schans to visit the amazing museums, houses, shops and of course, the picturesque windmills. I loved visiting the small town and ended up with a card full of some of my favorite photos from the trip.
LOCATION IMAGES:
[envira-gallery id="10909″]