LOCATION – TOKYO INTERNATIONAL FORUM , JAPAN
The Tokyo International Forum is a photographer's wonderland. Built between the main Tokyo Train Station and the Yurakucho Station, it's extremely easy to get to and admire this amazing architectural accomplishment. 
Shaped from the outside like an elongated boat, the interior is made up entirely of glass and metal struts that fill the whole space with interesting locations and angles along with shadows and light to photograph. 


I spent a few hours here going from floor to floor, walking along the suspension bridges and shooting throughout the late afternoon as the light and shadow danced on the surfaces.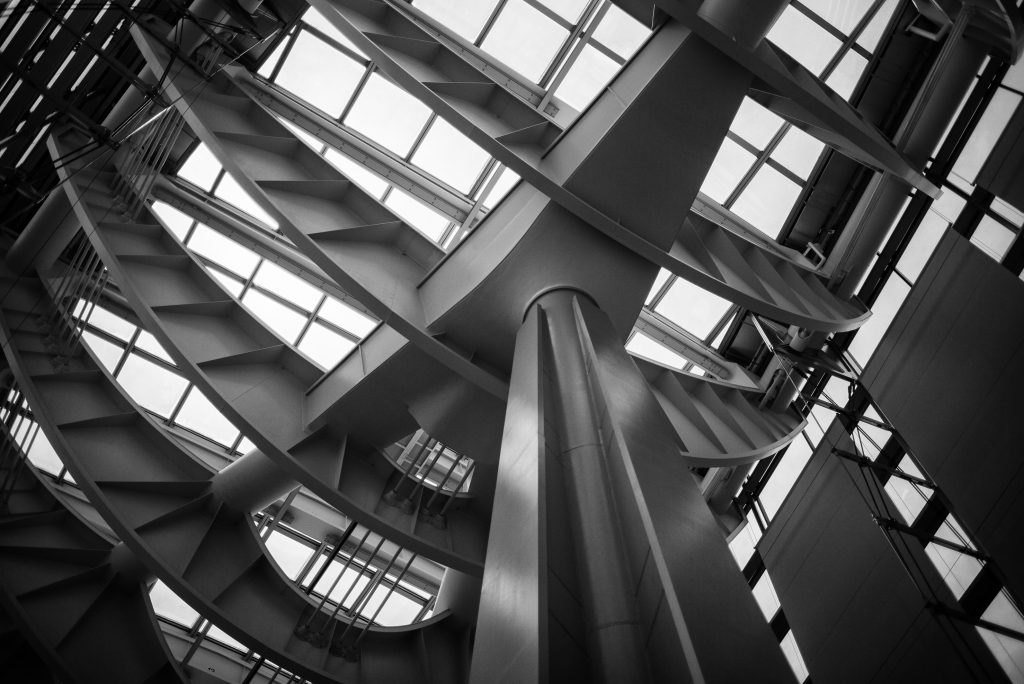 The top 7th floor is where it all comes together. The huge expanse of metal and glass opens up and you can shoot both detailed shots with a telephoto lens, or massive wide-angle vista's that take in the huge space. 
There are a few really nice little outdoor restaurants and food stalls at the base of the building which was very welcome since I had already been out for a long part of the day taking photos. 
I shot with both digital and film cameras here. I must admit, I went through quite a bit of both black and white and color film! The XPAN wide format camera felt like a match made in heaven for this location, both horizontally and vertically, which is normally quite challenging to get to work in certain subject matters.