BODIE GHOST TOWN – CALIFORNIA, USA
I am a HUGE fan of ghost towns. I think it's my love of Western films and feeling like you have stepped back in time, or onto the set of one of my favorites like 'The Good The Bad and the Ugly', 'High Noon' or 'The Hateful Eight' that draws me to them so much. 
There is a very cinematic quality to the places because of their rich history in the movie industry – at one point Hollywood was making more westerns per year than any other genre combined! 
Bodie is just north of Mono Lake, on the eastern side of Yosemite National Park, and is considered as the best preserved ghost town in the United States. Once the home of over 10,000 people, the town was named after its discover, Waterman S. Bodey, who had discovered small amounts of gold in the neighboring hills. In 1875, a mine cave-in revealed pay-dirt, which lead to the purchase of the mine in 1877 and people flocked to the area in the hopes to strike it rich.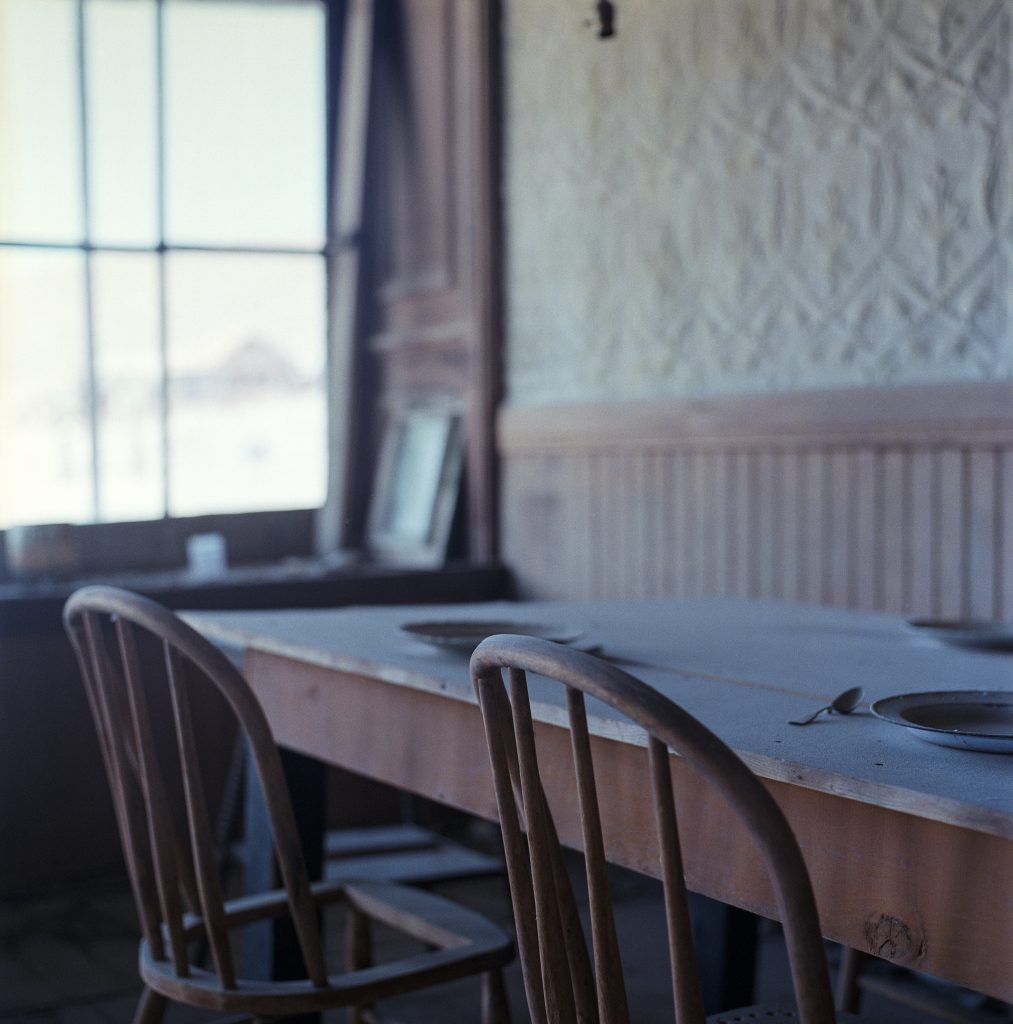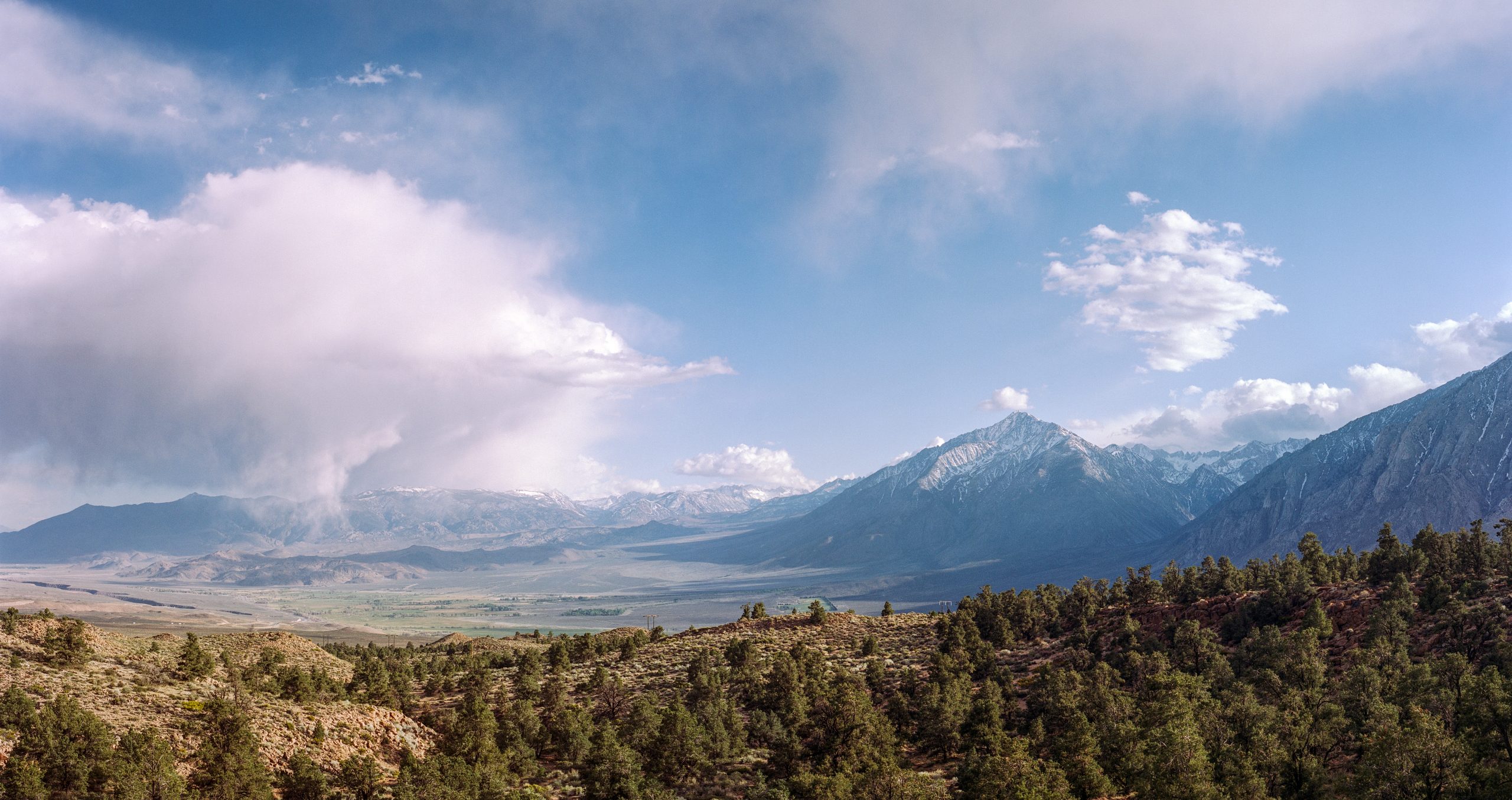 On a daily basis, the miners would emerge from the hills and return to town to visit the bars and red light districts to spend their earnings. At one stage there was 65 saloons, countless stores, a chapel and many brothels, gambling halls and opium dens. The mixture of gold, guns and booze proved to be constantly fatal – even the local newspaper reporting that townspeople in the morning would ask "Have we a man for breakfast?" – meaning, did anyone get killed last night? 
The drive to Bodie from Highway 395 is a 13 mile dirt road, the same one used to enter the town from its heyday, and is rough, bouncy and very slow. I would highly recommend driving an SUV / AWD. I spent most of it thinking about the poor people over 100 years ago in carriages trying to get to the town! Its closed during winter and unaccessible, so check the WEBSITE to ensure its open prior to your visit. 
What's so incredibly unique about Bodie is that it continued to run for a log time. Large amounts of gold and silver were found there, which in turn kept the town running much longer than normal. This meant that its size, but also the scale of its grandeur is really impressive. Beautiful furniture and interior trimmings like pressed metal walls and ceilings are found throughout. 
On the other side, Bodie, like many ghost towns, was left the minute the mining dried up. Carting the belongings with you to the next town was much too difficult and costly, so the pool tables, piano's, barber chairs and even kitchen pots and pans and dining hall cutlery sit, untouched and undisturbed except the 150 year layer of dust!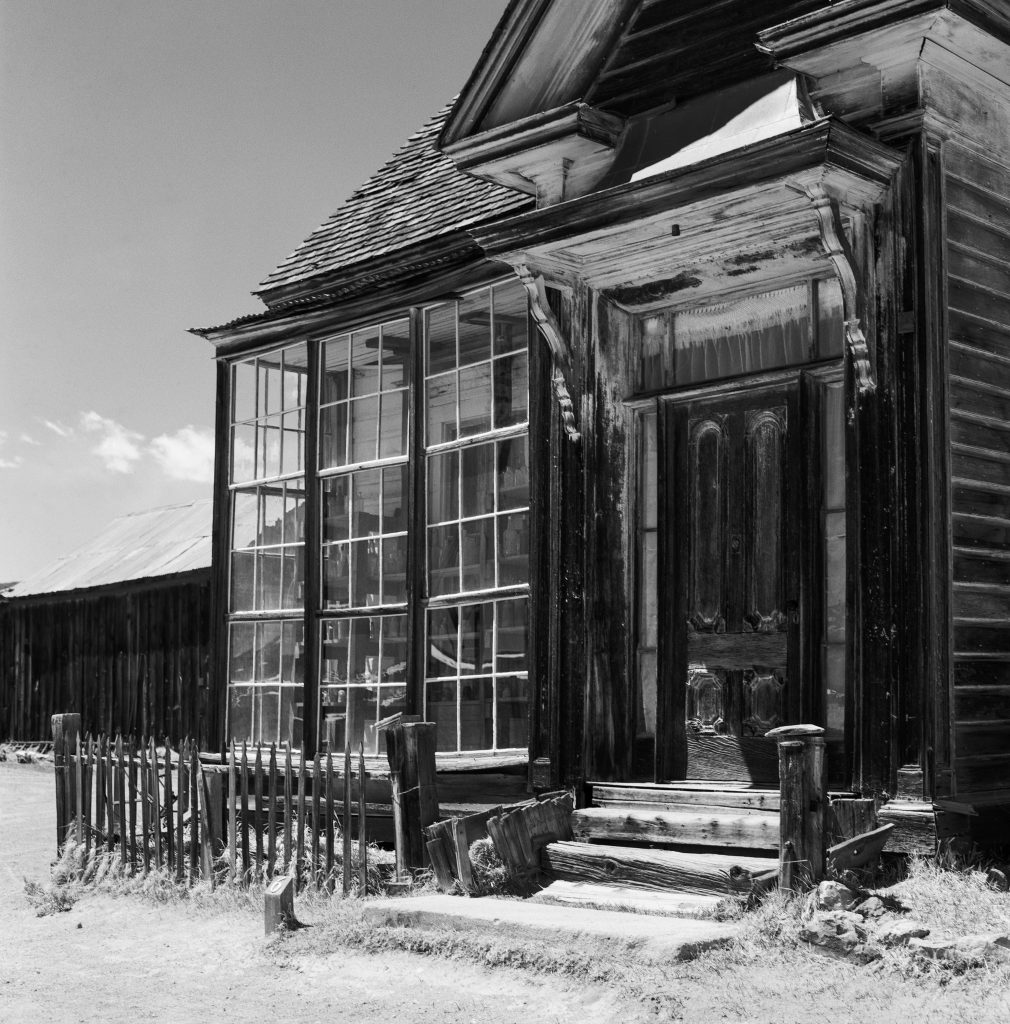 My trip to Bodie was one for a project I am working on. By day, I am an Animation Supervisor at DreamWorks, working on 'How to Train Your Dragon' and the 'Kung-Fu Panda' movies amongst many others, and I am currently in production of my own animated Short Film, a western, named 'Reload'. 
You can follow along with the making of my short on my instagram page HERE!
The film is a combination of animated characters with black and white film footage backgrounds. So I had spoken to the State Park Rangers that are stationed full time and live year round in the town (in the old miners houses) and was able to get filming permission through the California State Parks. This allowed me full access to both the entire towns buildings, but also all its normally closed interiors.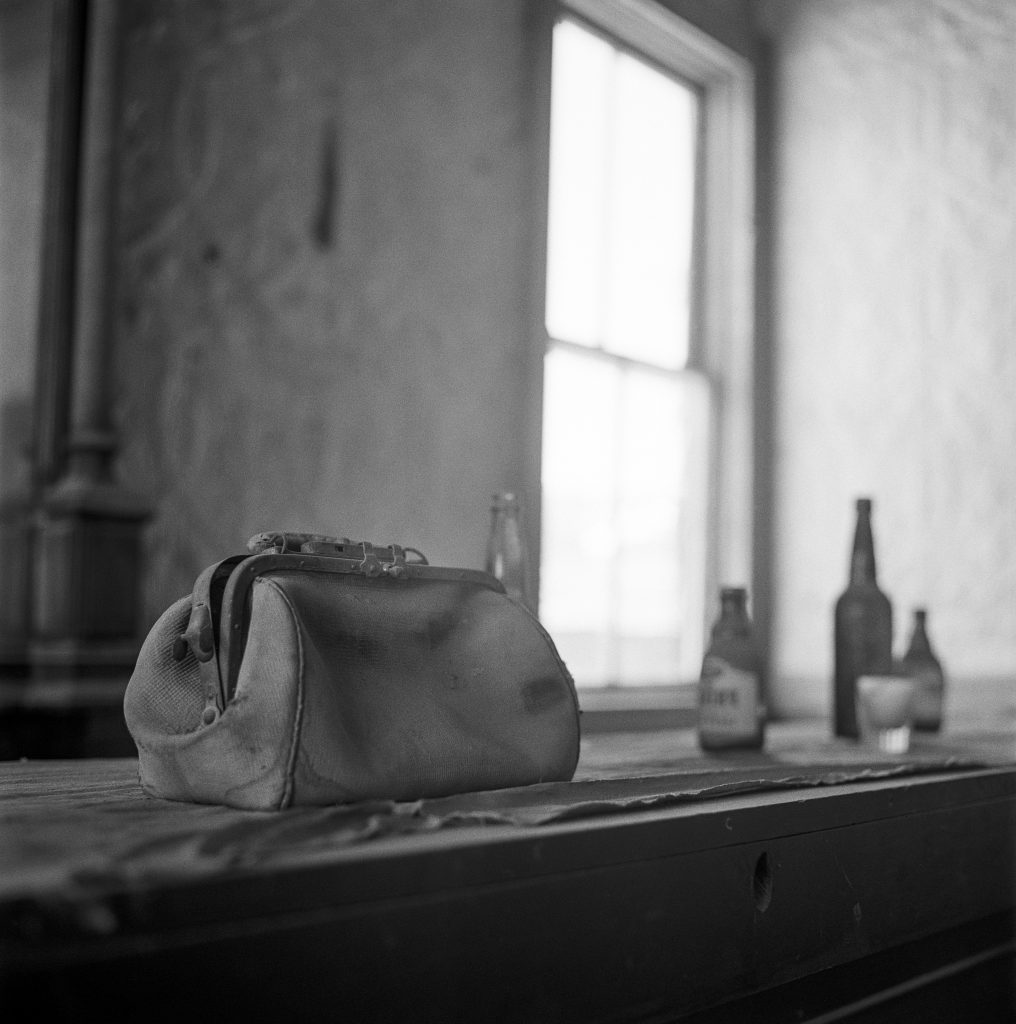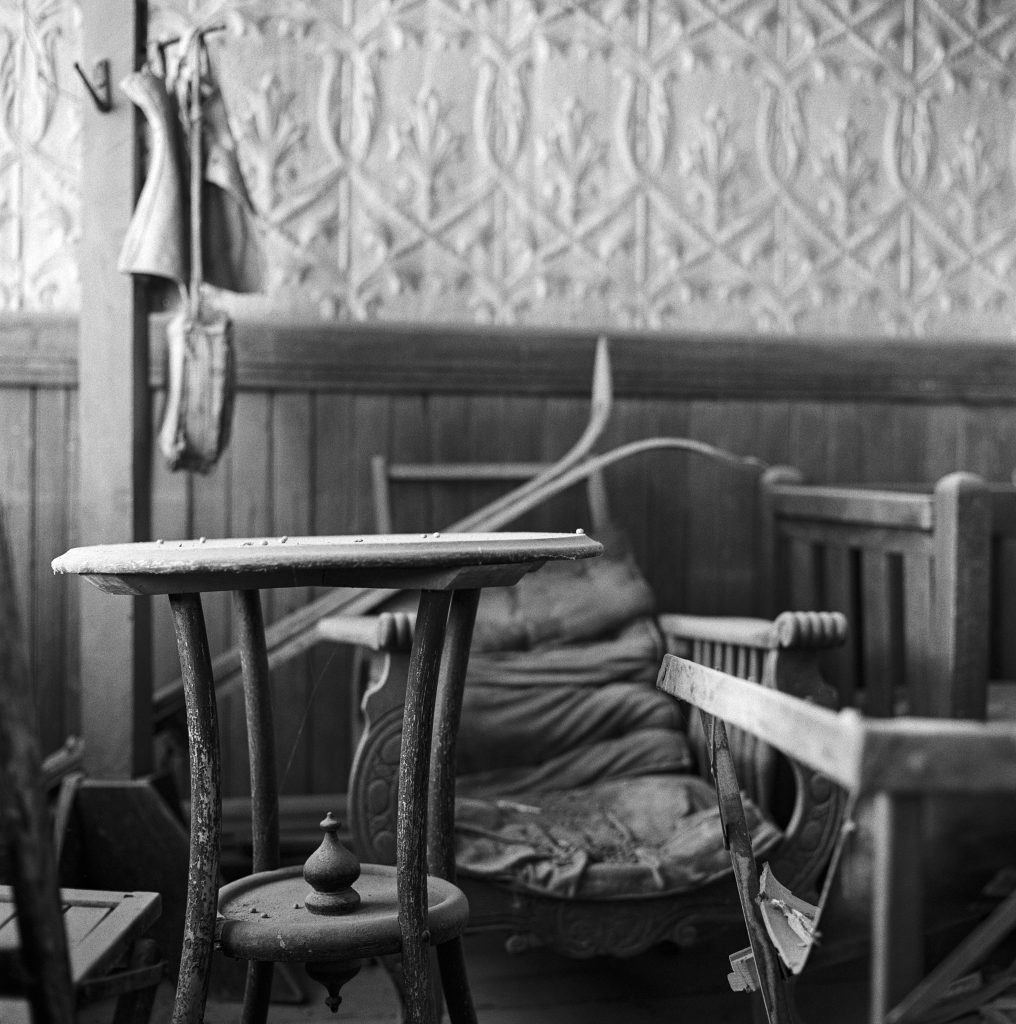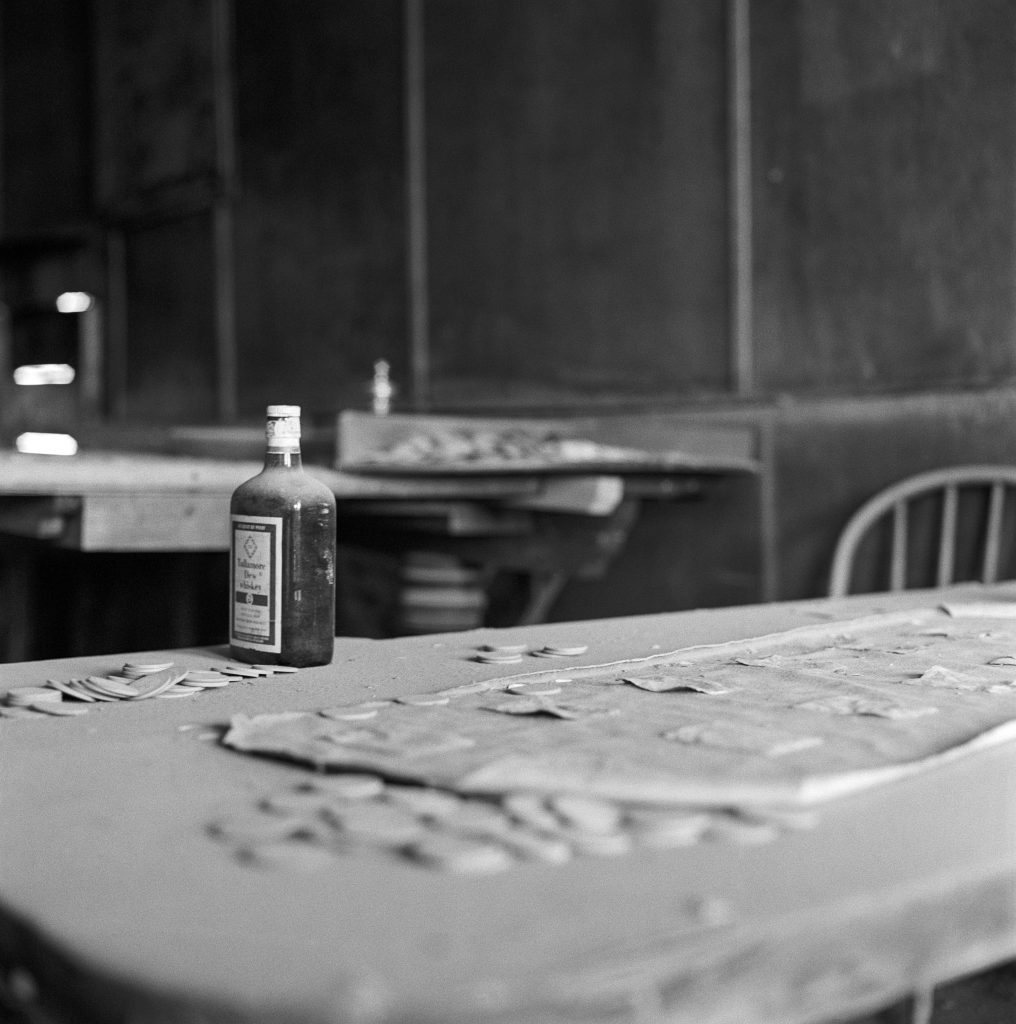 But dont worry! You are welcome to visit and take photos throughout the park, the town and buildings, but due to the slow and steady state of decay of the buildings, access to some interiors is understandably closed off to the public. 
The State Park Rangers also offer guided tours at certain times of the year, so its well worth checking to see if this is something you would like to book prior to your visit, or, to take a look at the many other cool events that have throughout the year in the town.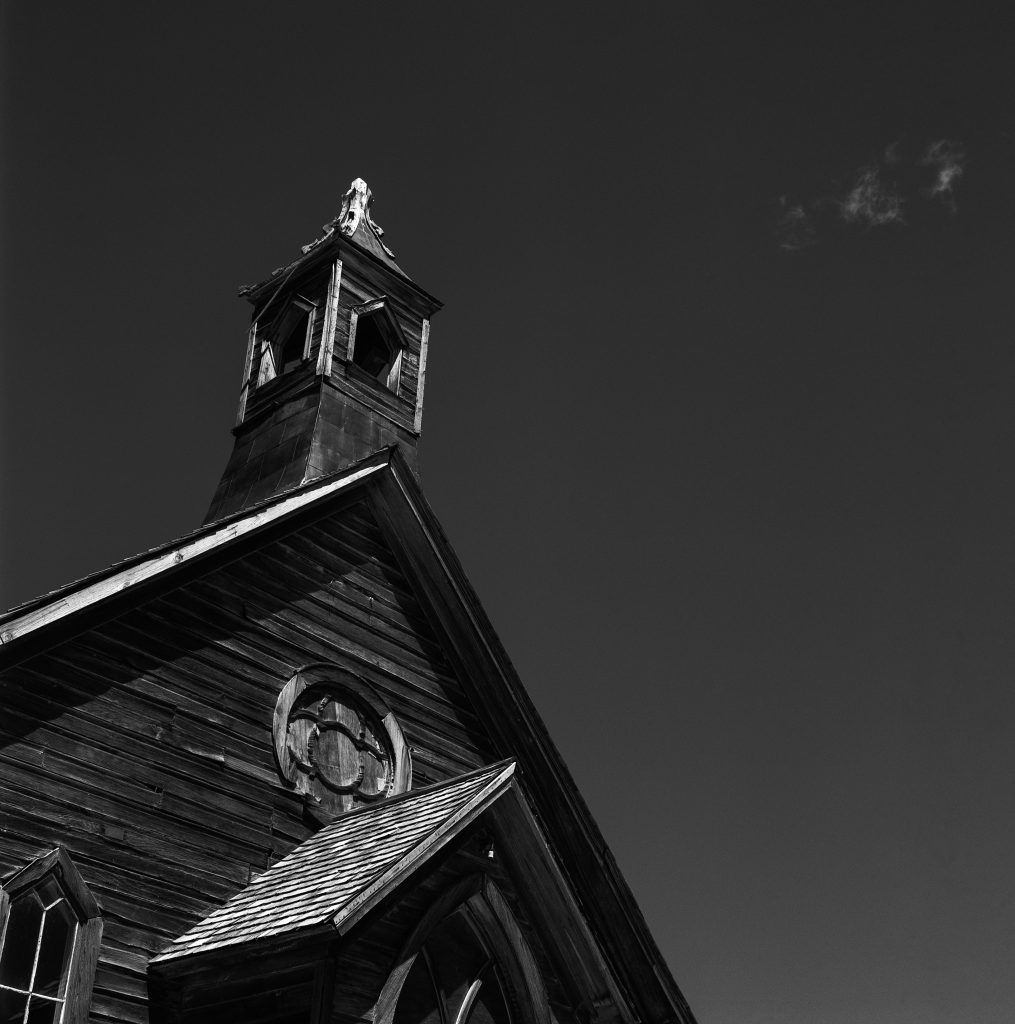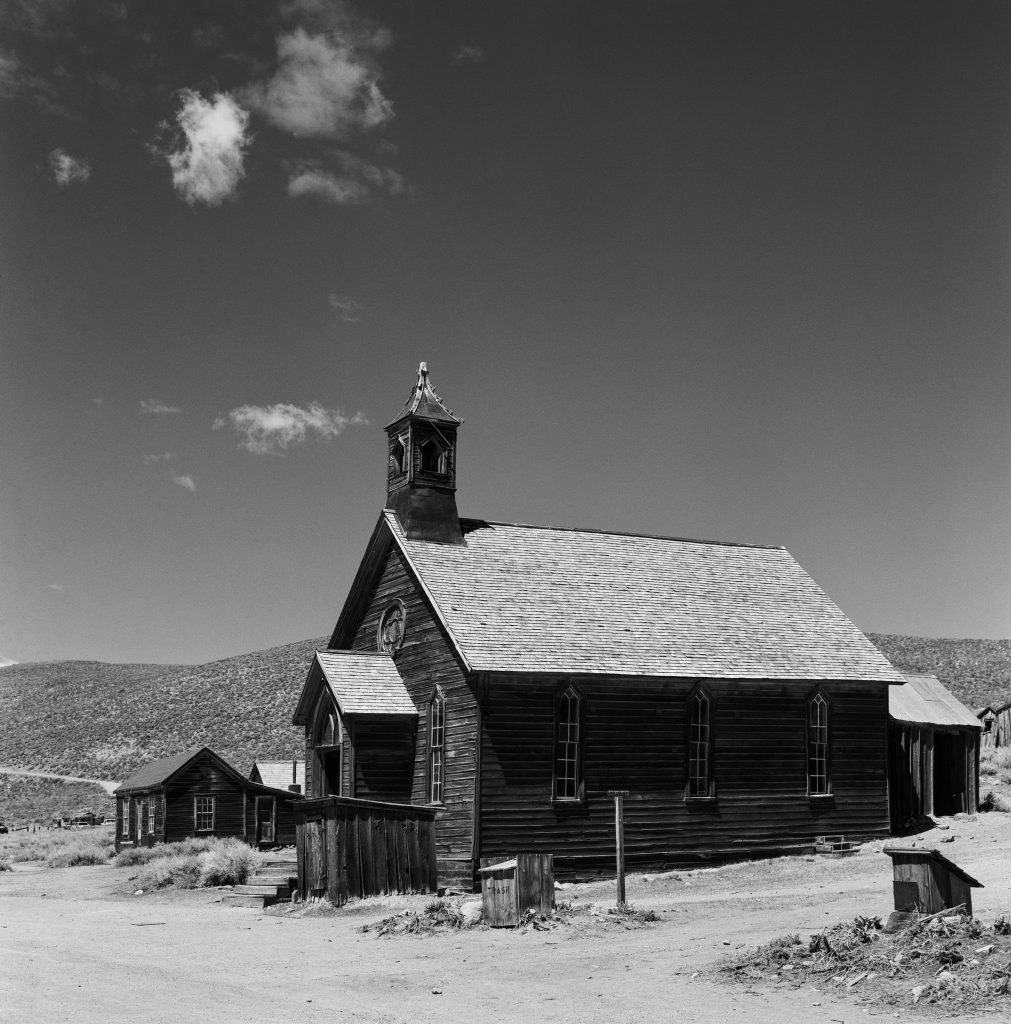 I shot film exclusively during this trip as I was shooting 75mm Kodak Eastman Double XX in a movie camera for my short. I wanted to shoot on a number of different film stocks to record the look and feel so that when I had the film footage scanned, I could check it against my personally shot and developed still photo film. 
I shot medium format with my Hasselblad 503cw and the 80mm f/2.8 lens on both black and white film including Kodak TMAX 100 and 400, Kodak TRI-X 400, and Japan Camera Hunter JCH400 along with some color film including Cinestill 50D, Fuji PRO 106NS and 400H, Kodak Portra 800 and some color slides on Fuji Velvia 100. 
The wide format shots are stills taken from the scanned Kodak Eastman Double XX film footage shot for the short. I shot with a few set ups, but the one I liked the most and have really used for all this footage was with an old vintage Leica 28mm lens.