LOCATION – PERISHER VALLEY, AUSTRALIA
Intro
The area of Perisher Valley surrounds the town of Jindabyne deep in the heart of the Snowy Mountains region of New South Wales. Perisher Valley is just an hour's drive from Australia's capital Canberra and about 6hrs drive from Sydney. Perisher Valley is an area frequented mostly by winter sports lovers due to the proximity of Australia's largest ski resorts. These include Thredbo, Perisher and Selwyn. 
This area has become a family favourite for us as we road trip from Melbourne to the South Coast of NSW each year. We have stayed in and around here over a 5 year period and always during autumn. As such this article is very much a "no snow" article however I very much look forward to visiting this area at some point during winter though. 
Essentials
Lake Crackenback 
The sleepy town of Crackenback is our usual choice of stay and there are numerous B&Bs dotted around the hills along the Snowy Mountains Hwy. We love the rural, high country feel. It is a real "Man from Snowy River" country. There are very few plains at this attitude in Australia where snow is common and the rugged landscape tells stories of years of winter storms. 
The Novotel resort at Lake Crackenback is a fantastic option for accommodation, families. We have loved our time here over the years.  
I have been lucky enough to complete some commissioned photographic work for this resort, and you can see some of this on their website and other promotional material. I generally concentrate on the sunrises and activities.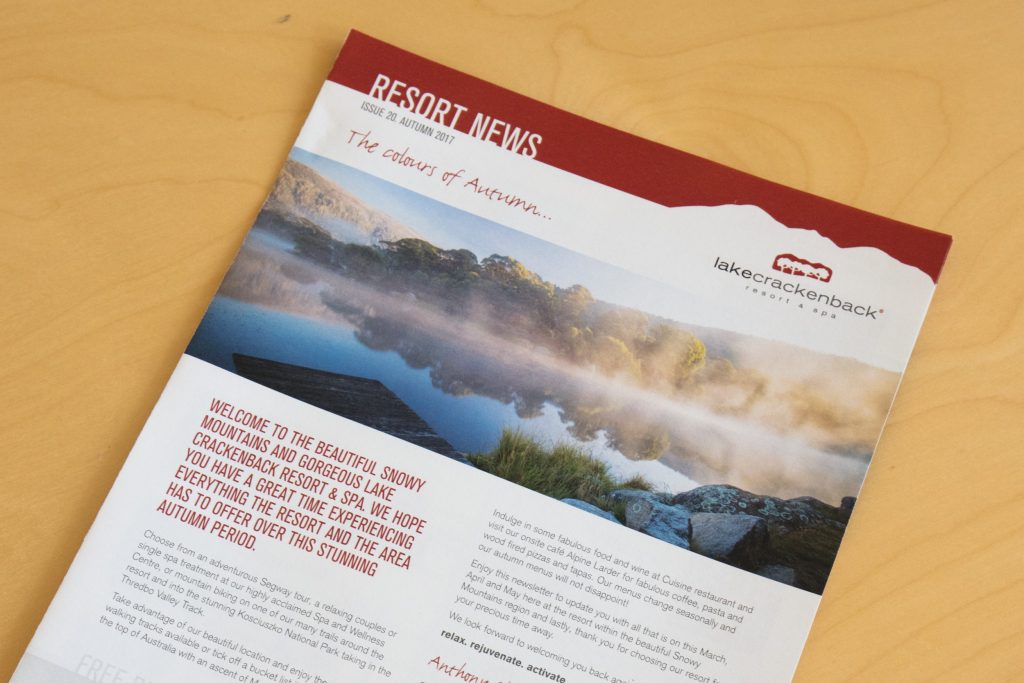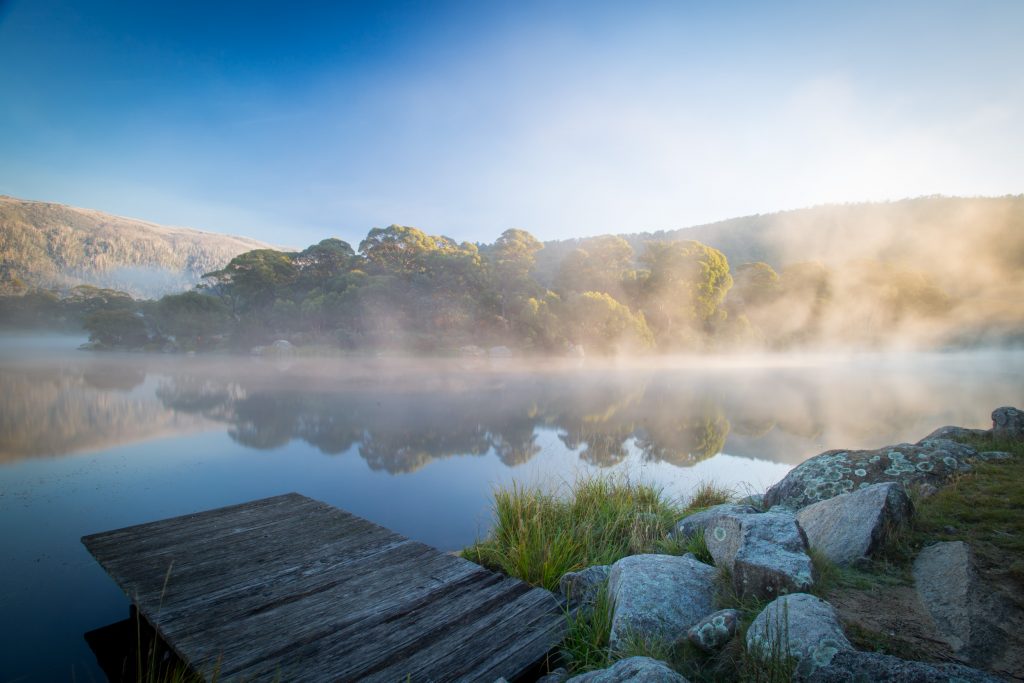 There is a stunning lake with picturesque apartments surrounding. The hills around make it picture perfect. If you are into hiking, running or mountain biking then this is the resort for you. Numerous trails surround the resort and meander along the Thredbo and Little Thredbo Rivers. I'm in a happy place on the trails here. Great landscape shots are to be had here at every angle along these trails. Try starting on Muzzlewood or Thredbo River Loop trails that are easily accessible from the resort. 
You can also use the Thredbo Valley Trail (TVT) up to Thredbo, and soon back to Jindabyne. I have biked along this many times. Whilst spectacular I wouldn't say the landscape is perfect for photos. There are some great river crossings however and worthy of a photo.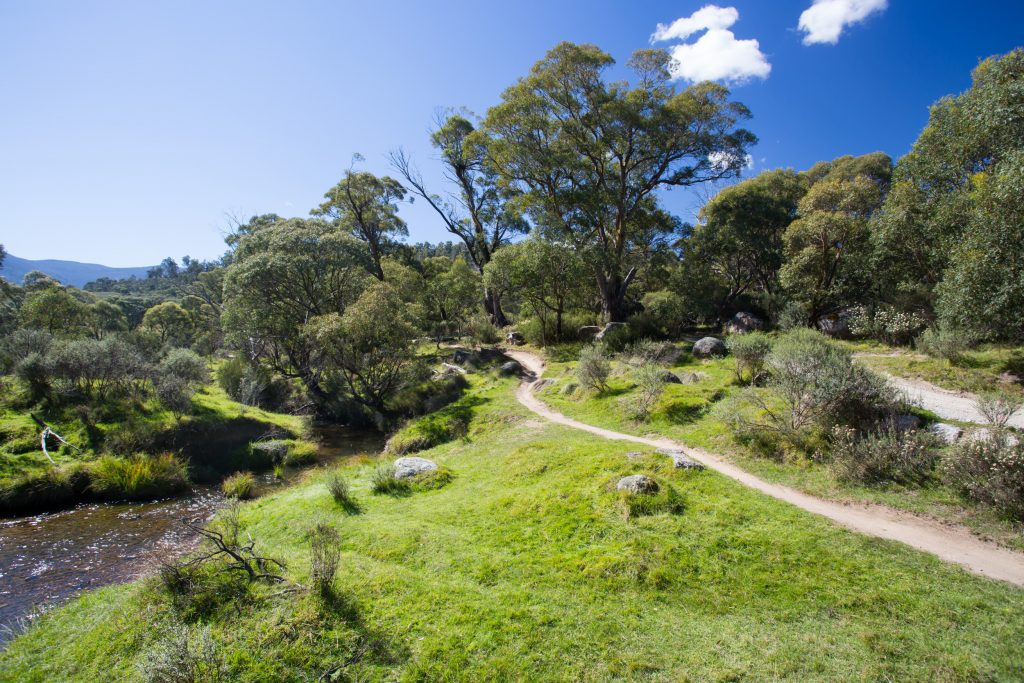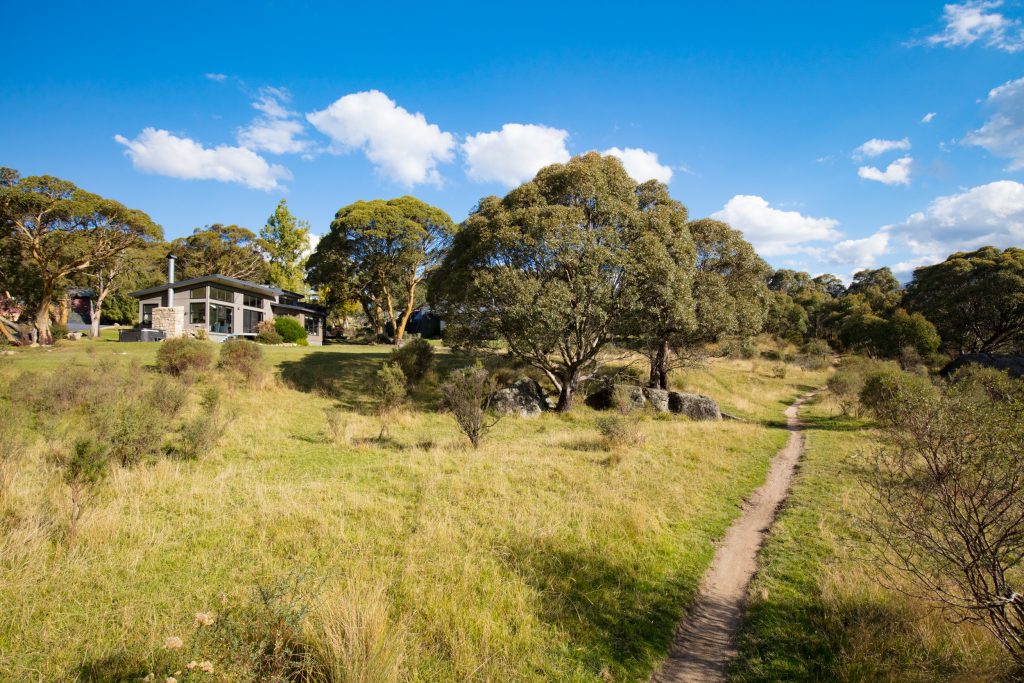 Jindabyne 
Jindabyne is a sleepy town in autumn but pleasant enough and great for some ski gear deals in off season! I imagine it would be a fantastic après ski town during winter. The lake is spectacular and I have spent some time looking for great viewpoints. There are little viewpoints driving towards Perisher. Instead take the road north east towards the coast and over the dam walk famous as part of the Snowy Hydro Scheme. A remarkable nation building project started in the late 1940's and completed in the early 1970's. There are numerous viewpoints, including from East Jindabyne. The best viewpoint however is a short walk up a hill from a gated road off the main road. This view gives you the grandest view of Jindabyne and the lake. The day I visited was cloudy but was none the less still impressive. 
Kosciusko Rd 
A must do drive is the one to Charlotte Pass ski resort along Perisher Valley Hwy from Jindabyne. There is stunning rugged Australian alpine scenery on both sides in between some large ski resorts. I love the winding road imagery that can be captured here. It screams stock photography keywording such as 'alpine, road, travel, Australia, winding, road trip'. Classic cliché stock photos and that's ok in my eyes. Great polarizer territory here as the sun crosses over the road. 
Once you reach the end at Charlotte Pass ski resort, park and access the lookout nearby. There may be many cars here as it is the starting point for the famous Kosciusko walk. The lookout is one of the more spectacular ones I have visited in Australia, with wide views across the Kosciusko landscape. Stunning.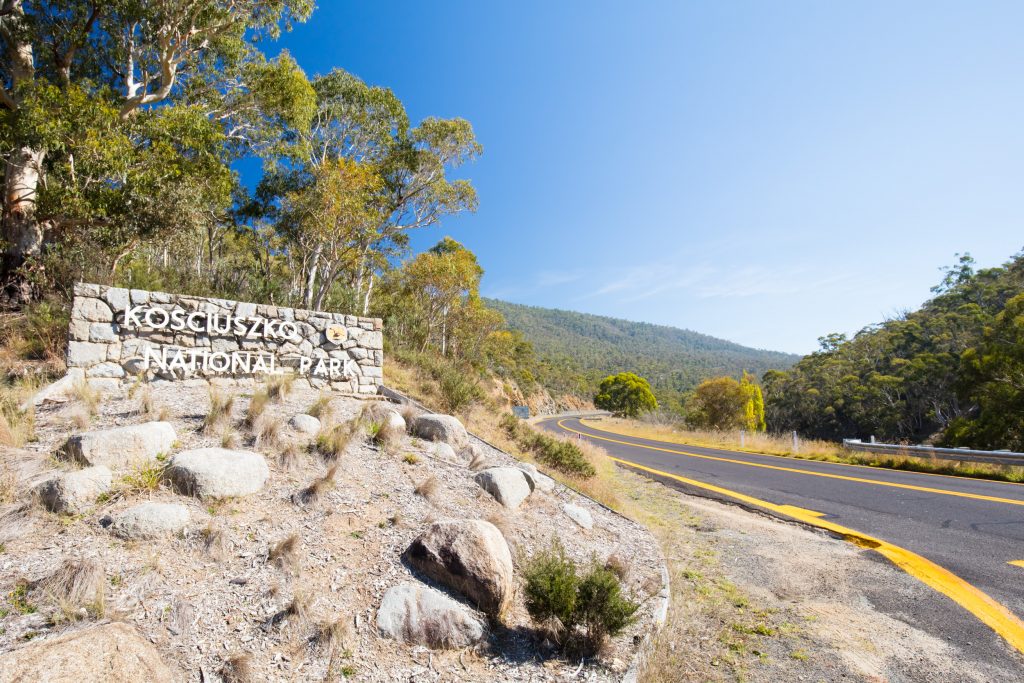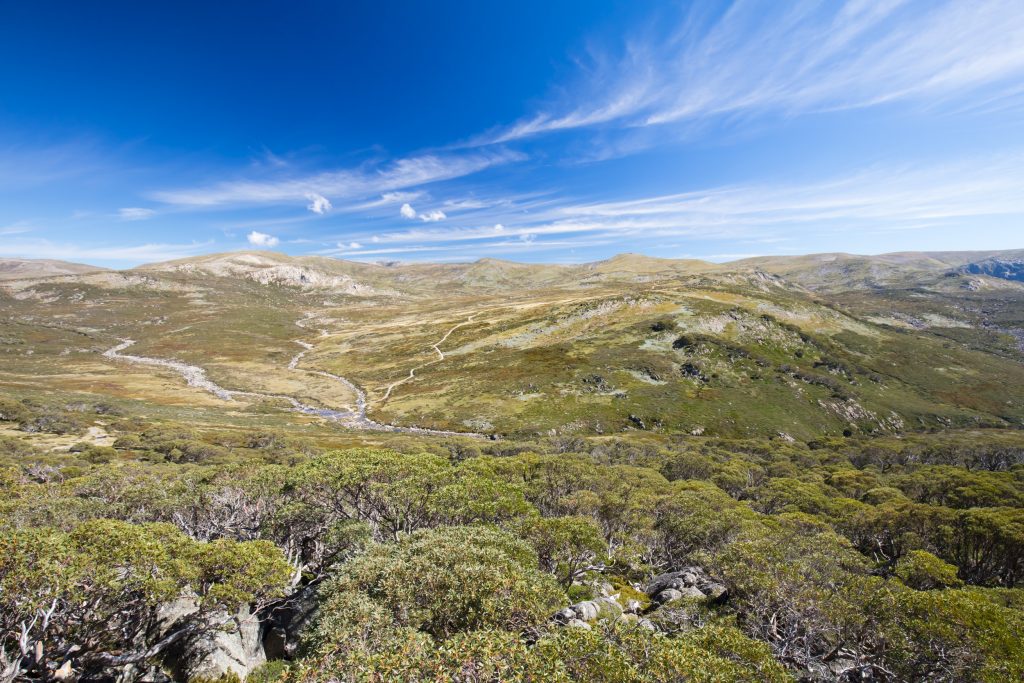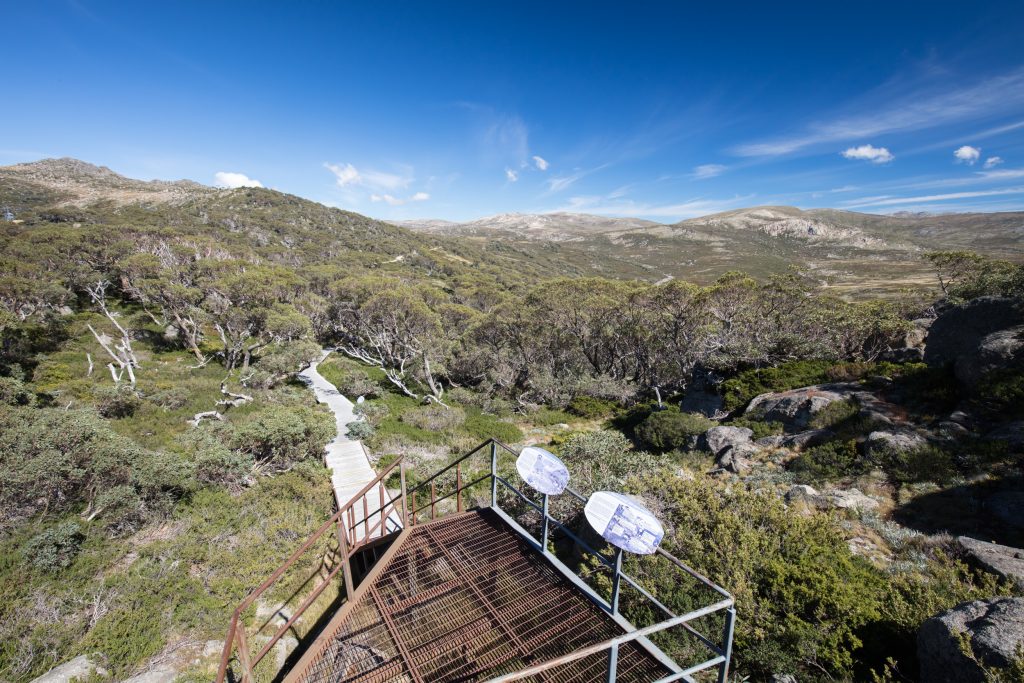 Thredbo 
Thredbo is one of Australia's largest ski resorts and is fast becoming an all season resort with the introduction of mountain biking and walking etc in summer. It happens to be a prime access point for the famous Kosciusko walk. This is a 13km return walk and relatively easy with some fitness. 
This year as a family we attempted the Kosciusko walk from Thredbo, but a cold weather front hit and we had to bail. This shot sums up the conditions nicely. Keep close eye on weather forecasts. As this is an alpine environment, and the highest in Australia, conditions can deteriorate rapidly. I hope to update this article next year with completed walk images!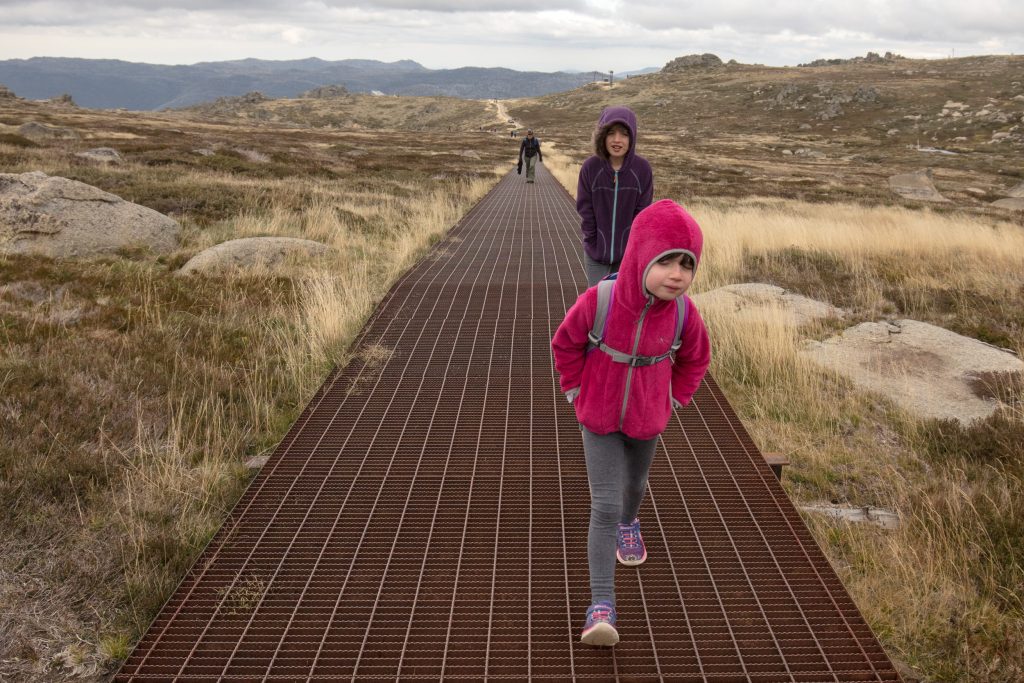 On another trip, I did however make it to the Kosciusko lookout which is about 4kms into the walk. This is an easy walk and offers good viewpoint of Mt Kosciusko.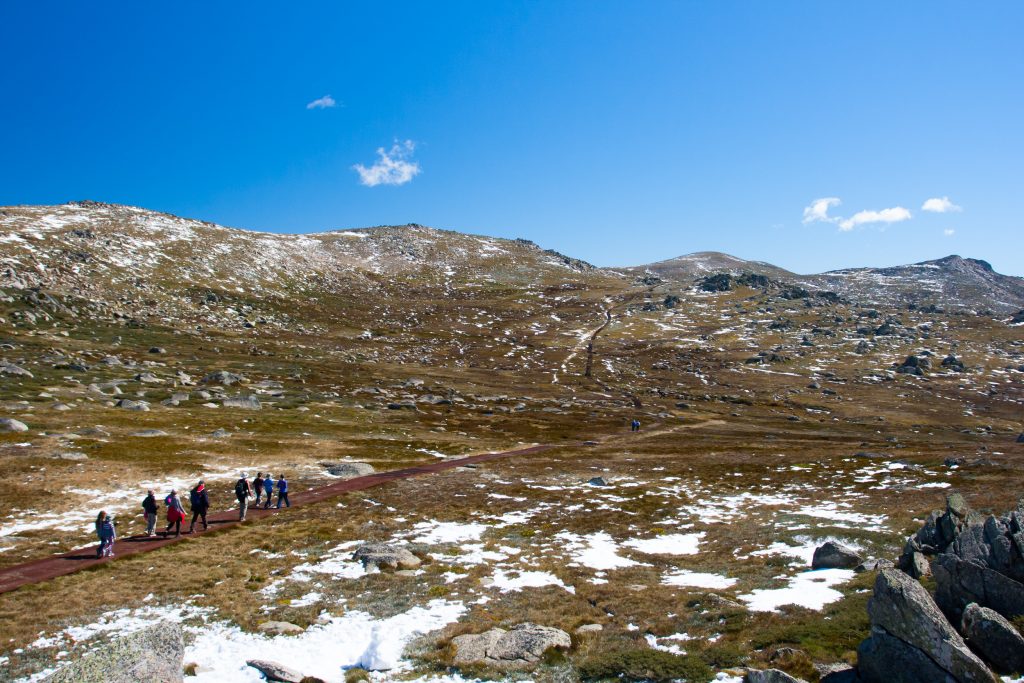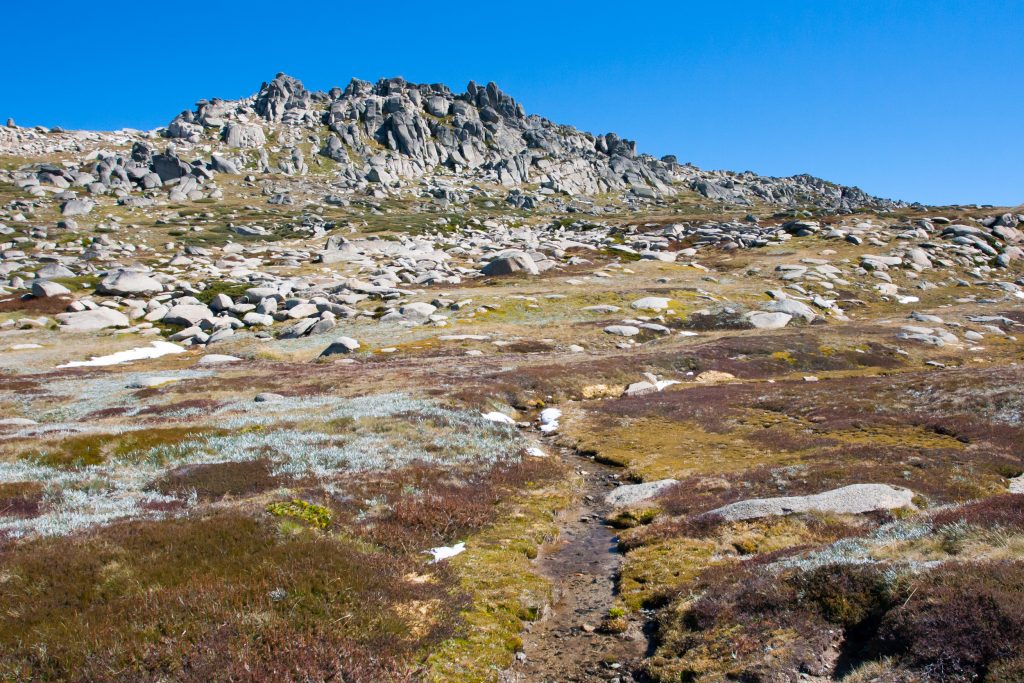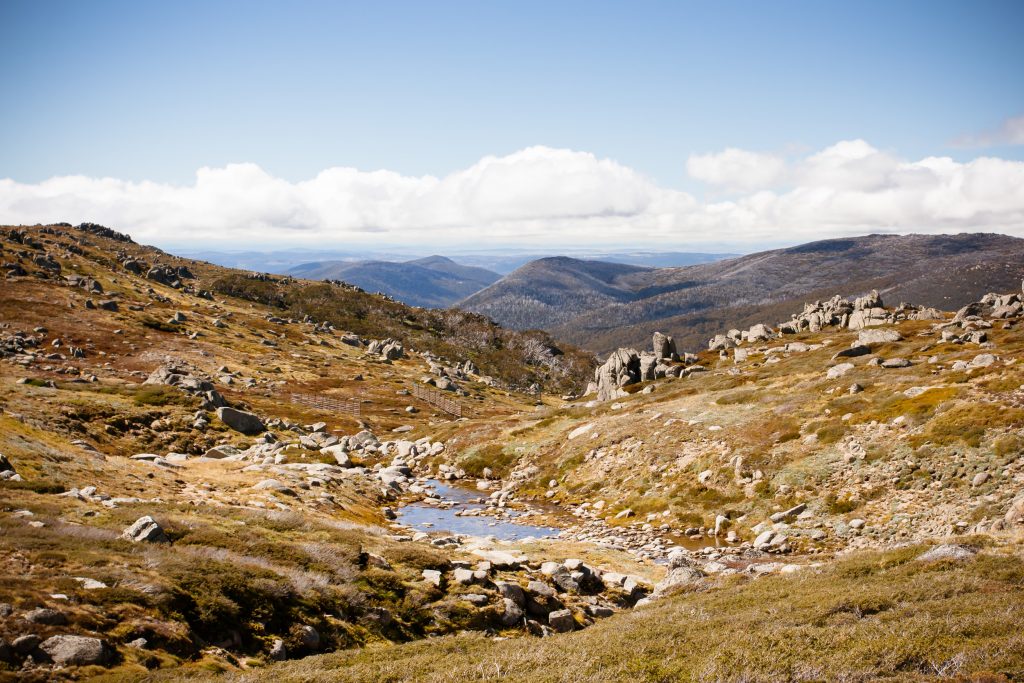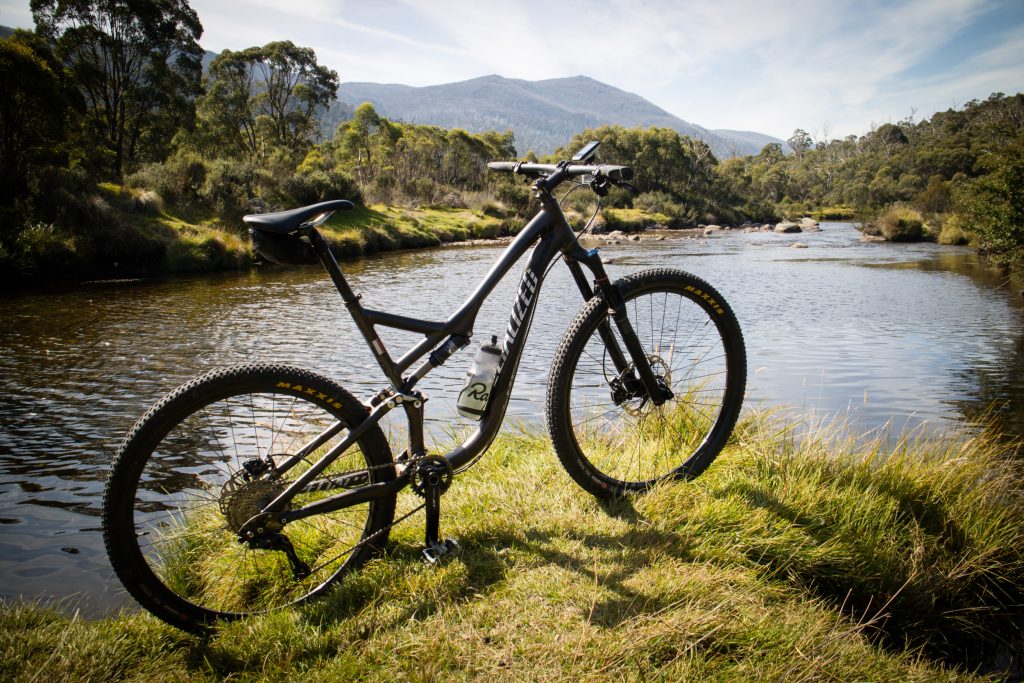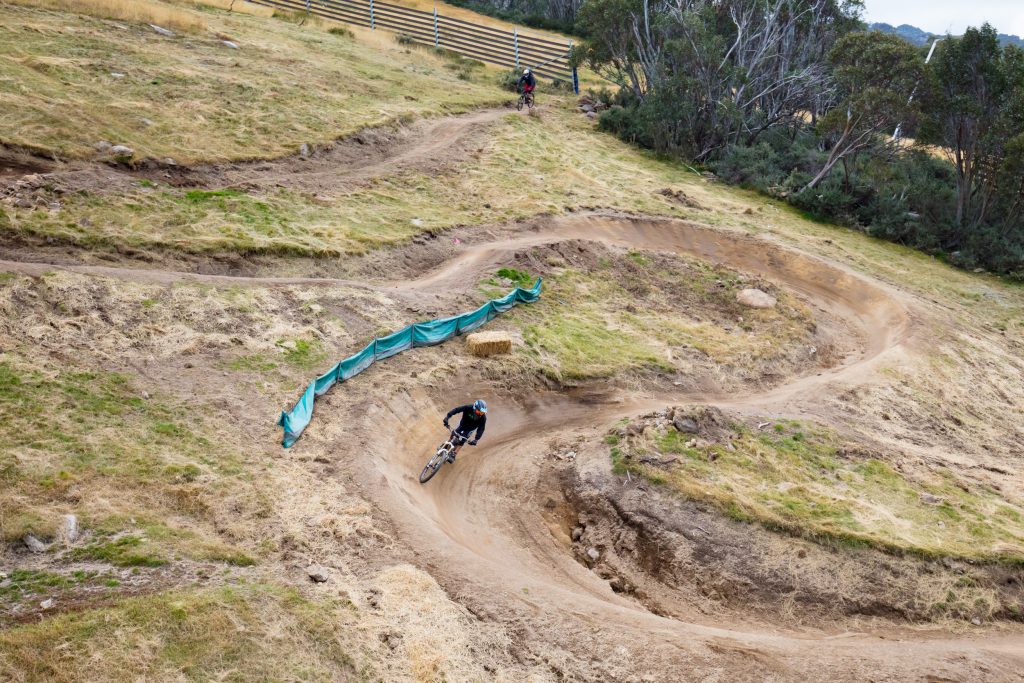 Alpine Way
The drive from Khancoban thru to Jindabyne is a spectacular one. Its also one that takes us a long time to drive. Mainly due to a car sick daughter, than than photo taking! There are delightful bridge crossings and picnic areas dotted along the way. I particularly like Geehi Campground, Leatherbarrel Creek and Tom Groggin areas. This is right on the Murray river on the border of Victoria and New South Wales. Great spots for a picnic! The Snowy Hydro Scheme is well represented along this drive and in particular at Murray 1 power station. There is a fantastic visitor centre and chance for a wide shot of the immense pipes and power station.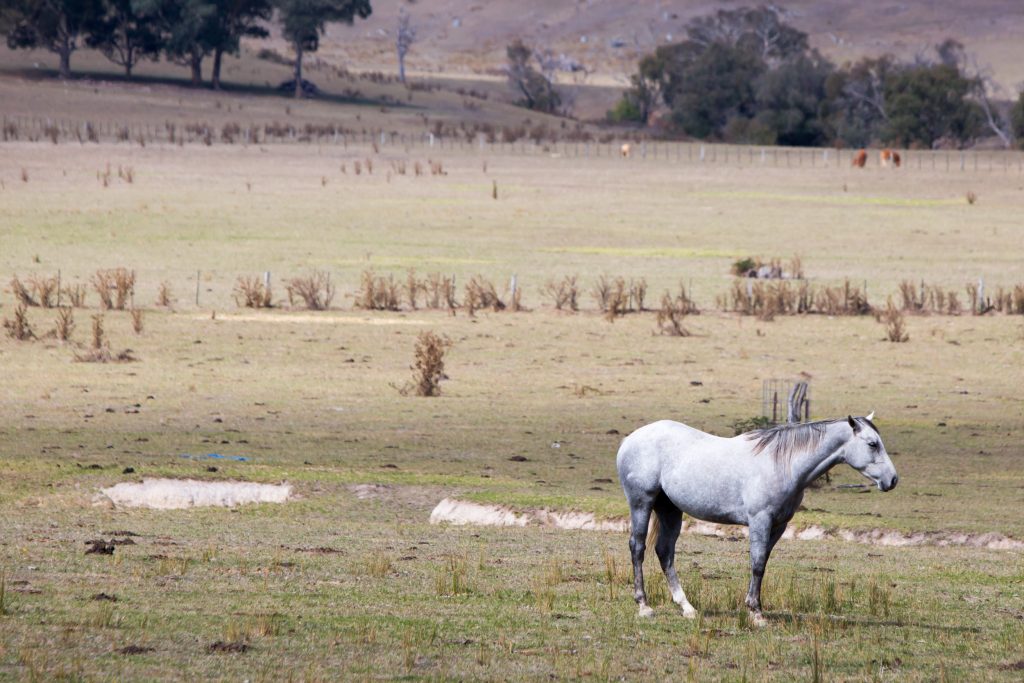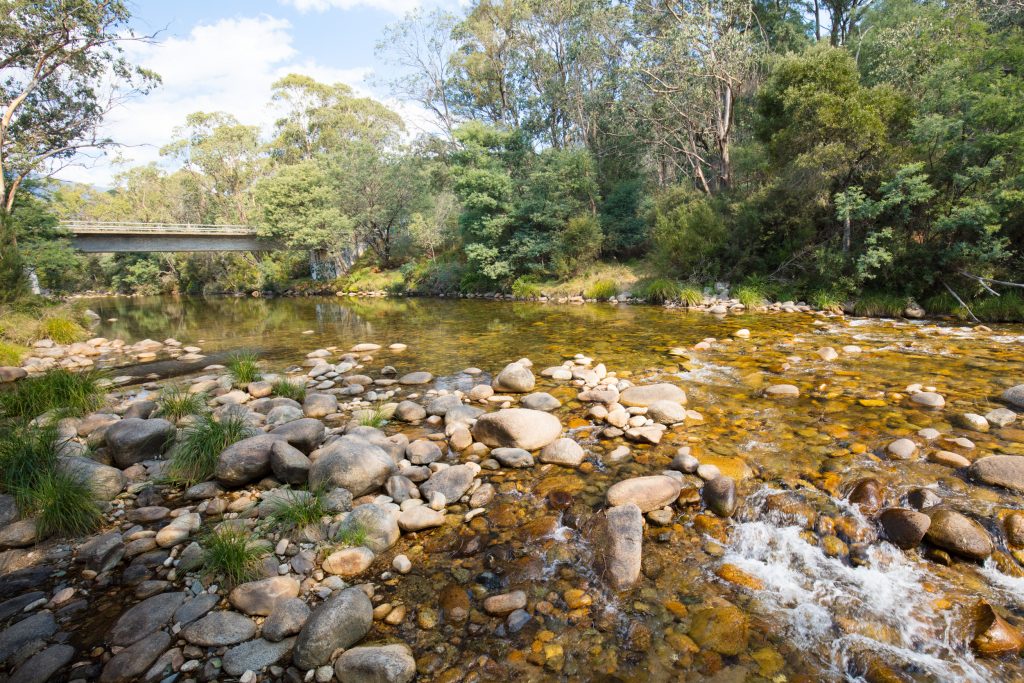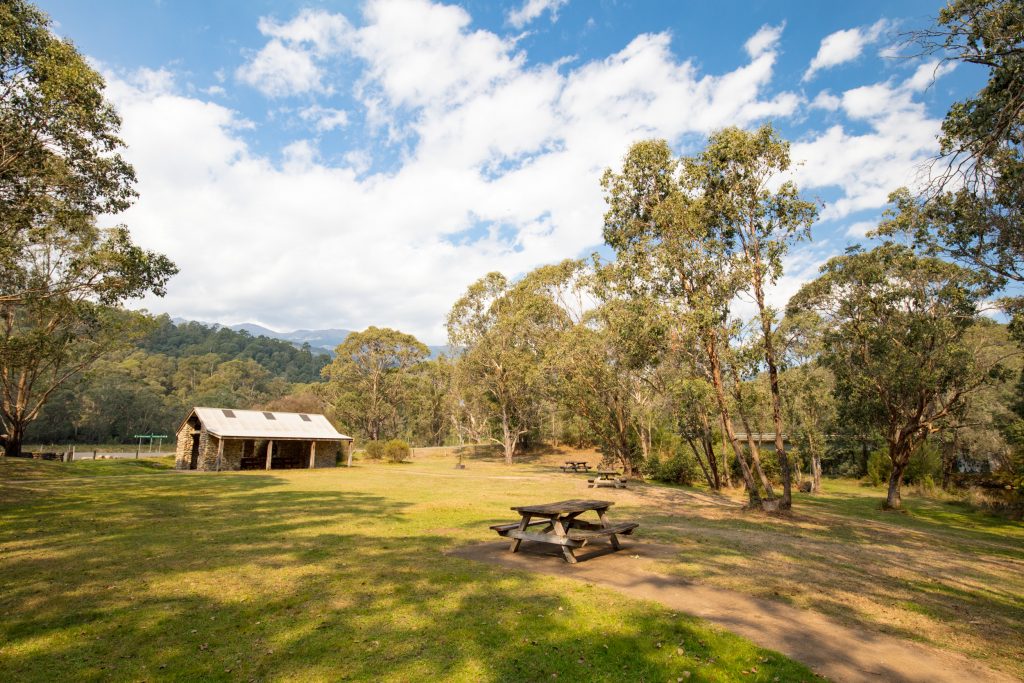 Dalgety
Dalgety is worthy of a special mention as a rather cute town with a beautiful cafe set in an English style garden(Iona Gardens), along with abandoned buildings of interest. One of ther oldest bridges in Australia is here and makes for some interesting photos. The bridge at Dalgety is the only surviving iron-lattice bridge with an erection date plate, which is dated 1888, even though the bridge was opened on 18 May 1889.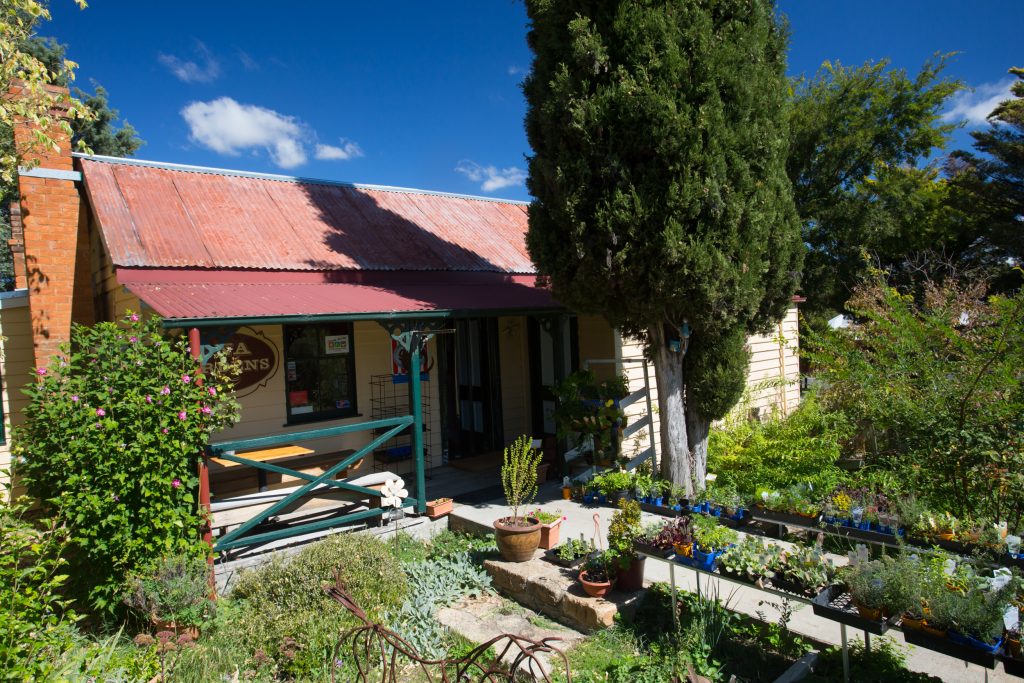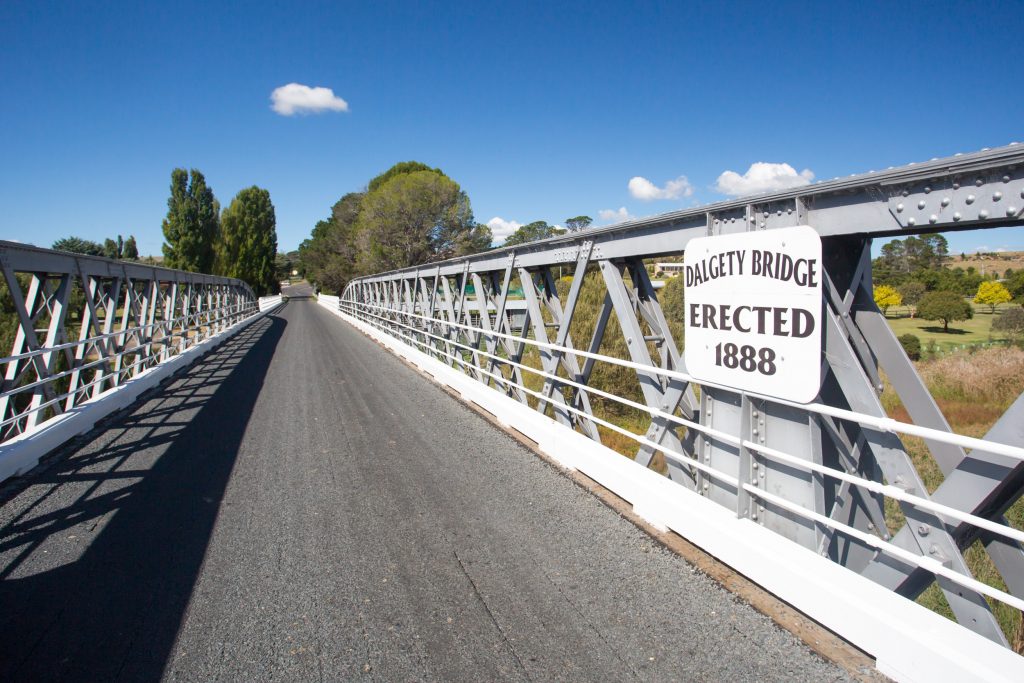 Location Images
[envira-gallery id="9887″]