LOCATION – OLYMPIC NATIONAL PARK, WASHINGTON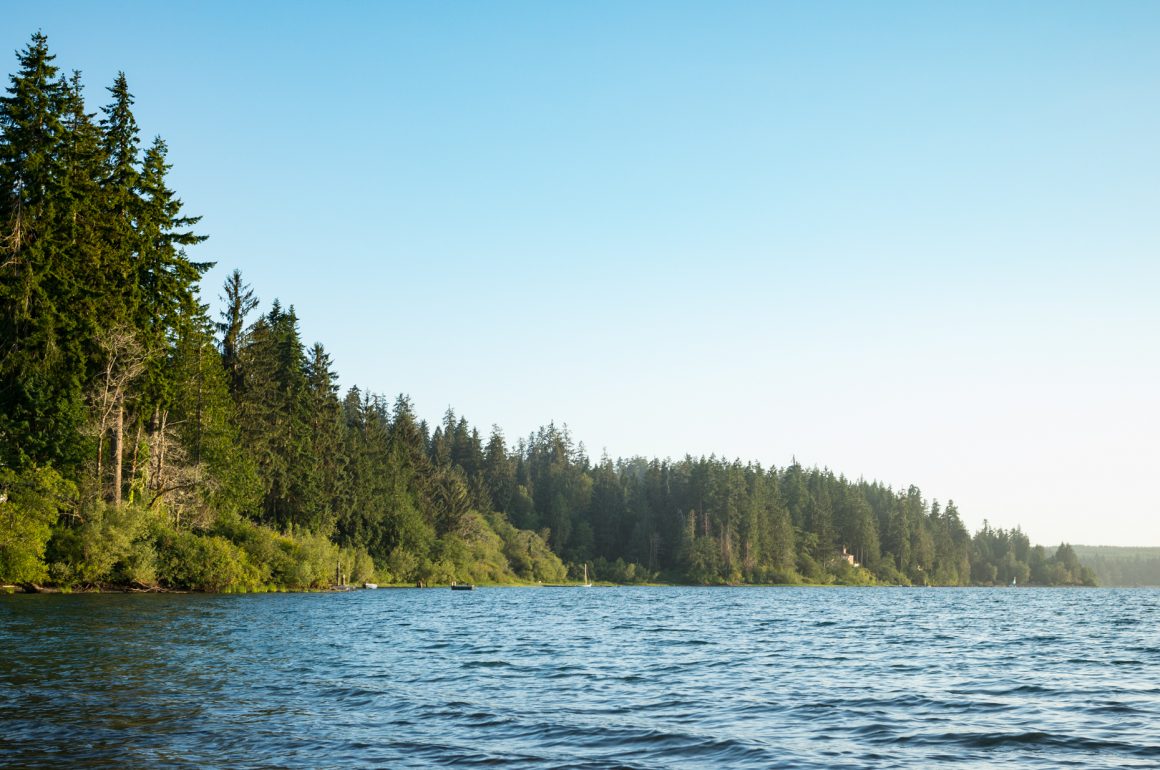 INTRO:
I have been lucky enough to visit a number of National Parks both in the US and internationally, and Olympic National Park, like all of them can normally be well described as majestic and awe inspiring. But, what really took me when visiting this park was the amazing variety of completely different types of landscapes.
Yosemite I think is known for its huge rock formations, Sequoia for its trees, so I would have to say Olympic National Park for me is best known for coastline, but also Avatar like rock pools… wait… also a prehistoric jungles and lakes, and mountains. Its so hard distill into one key feature, which made it a fantastic location to photograph as every stop was totally different from the last.
ESSENTIALS: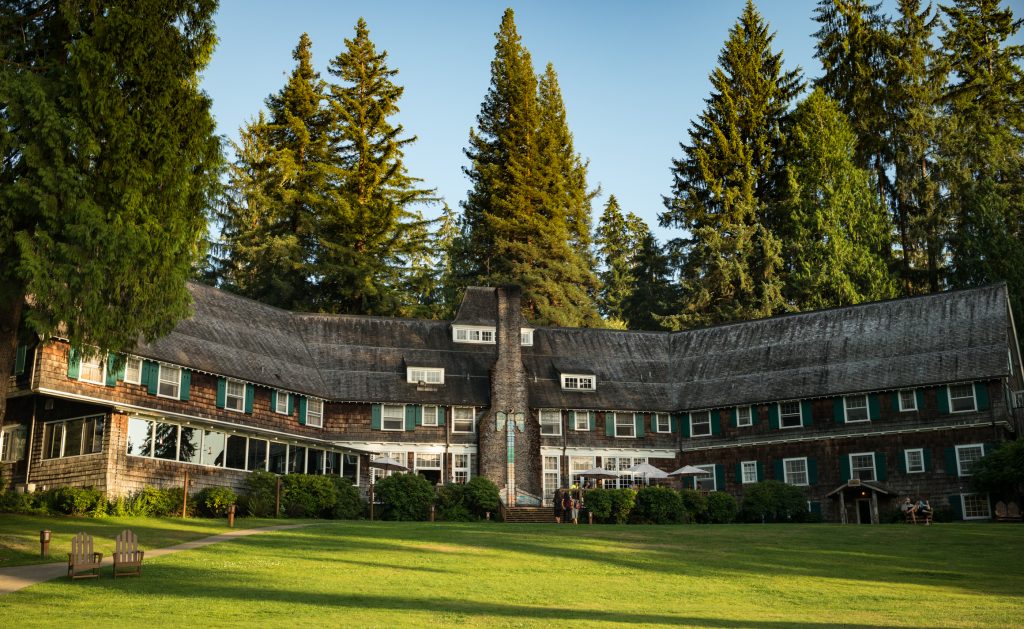 CONTENT:
We stayed at the historic Lake Quanault Lodge which was once visited by President Roosevelt (you can even eat in the restaurant named after him and order his dish from the menu. We did. It was good!).
The lodge sits right on the lake and features a number of walking trails and water sports like canoeing, which were well worth making use off. As soon as we arrived, my wife and I headed for a walk around the lake to stretch the road trip legs. It wasn't my fault the tripod happened to be taken and set up for a few sunset photos along the way. 😉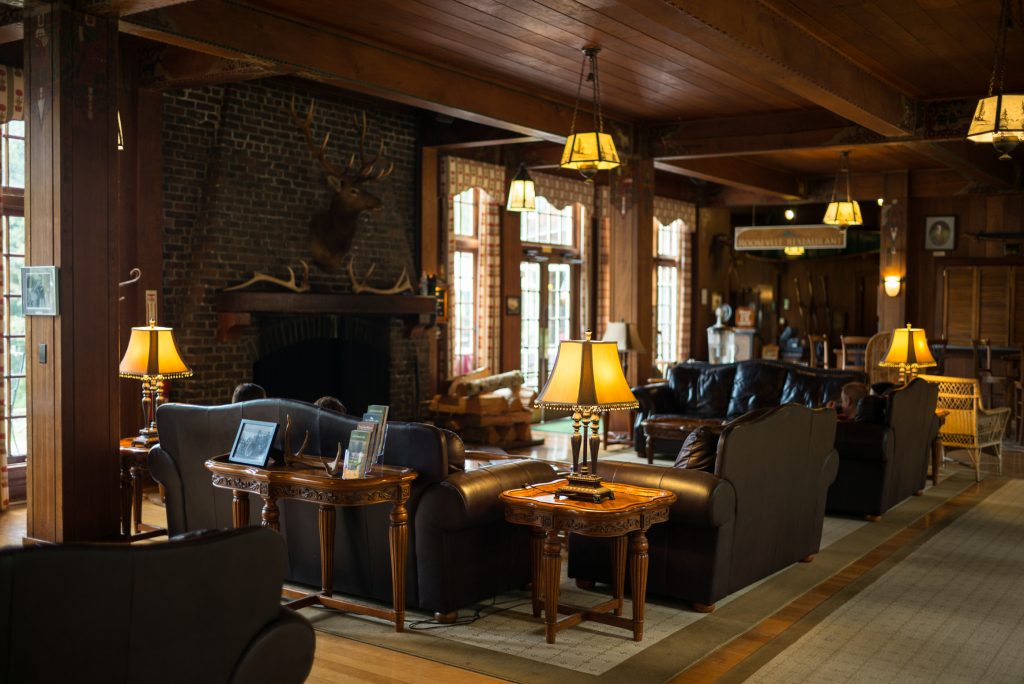 We started our exploration of the park by driving to Kinoloch Beach number 4. I picked this one, as after doing research online, I had seen some images of the rock formations, along with some really interesting rock pools, to explore at this particular beach. It was also a little more unique because some of these rocks could be climbed on from the shore.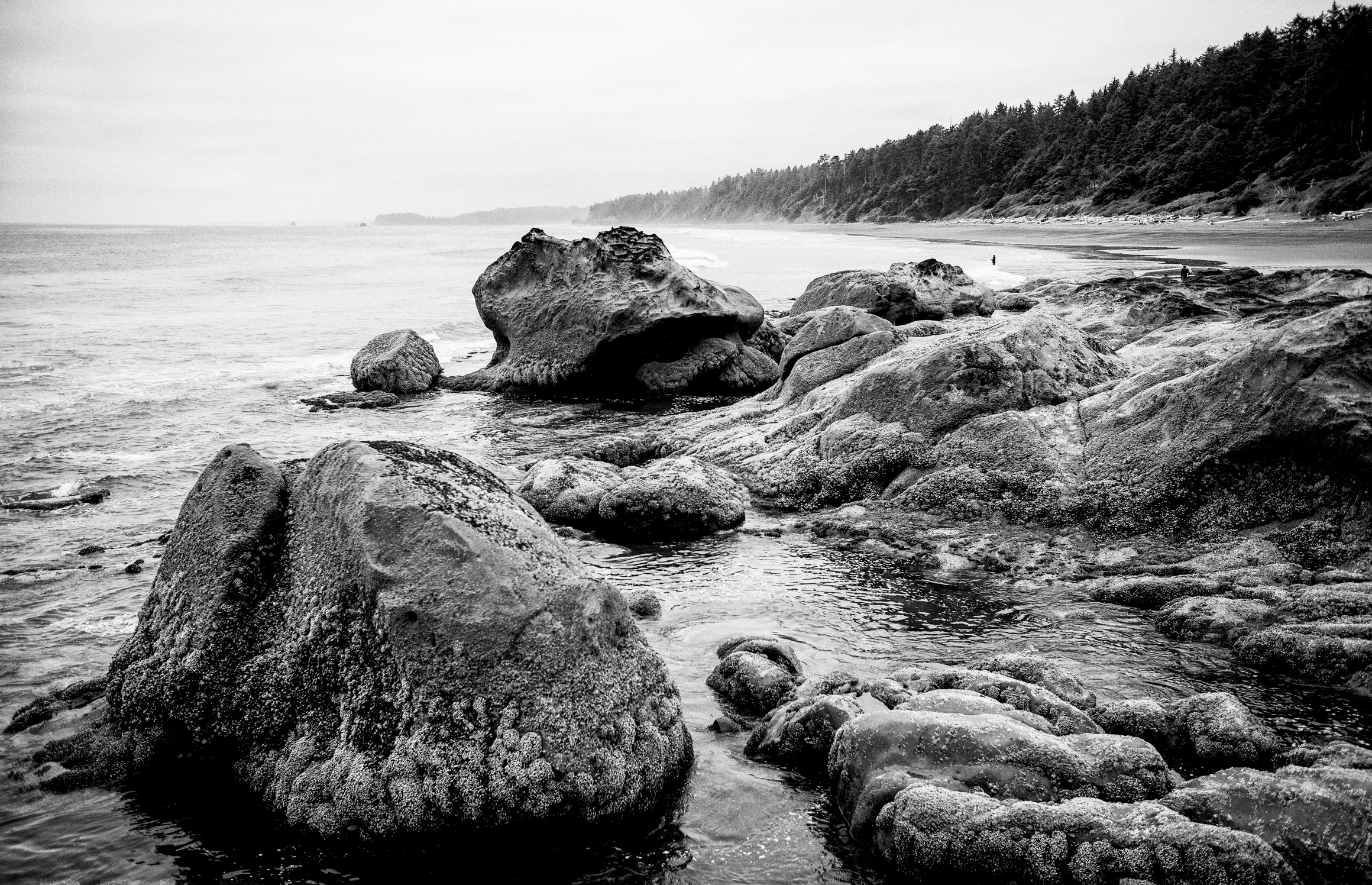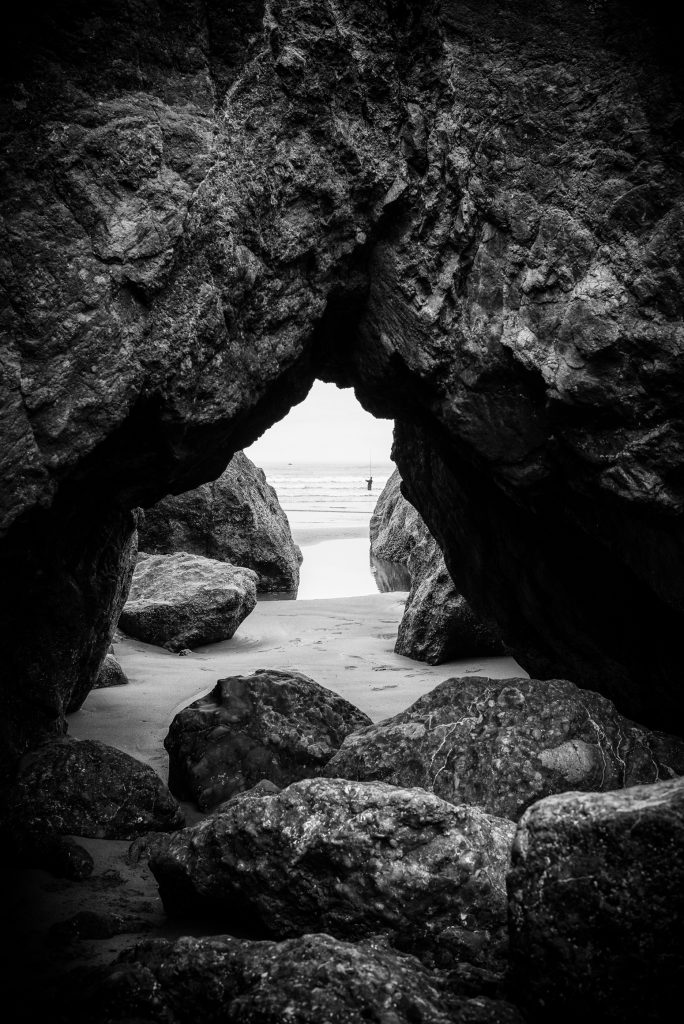 Around 15 minutes further up the road is another great beach, which I had seen photographed with the driftwood logs scattered all over the sand. Ruby Beach has a very unique look due to this and I was excited to find that someone had built a number of log houses / teepees along the water front.
(My wife was excited because it was filmed in the Twilight saga movies. This did not have the same effect for me. Chris would have been happy though. Its his favorite movie. He loves him some Robert Patterson. Weirdo.)
Something I wanted to try and capture at Ruby Beach which I thought was different to the other locations I had already been to was the smaller details. The logs, the small houses, and the tall stacks of pebbles which were teetering on any relatively flat surface that could be found.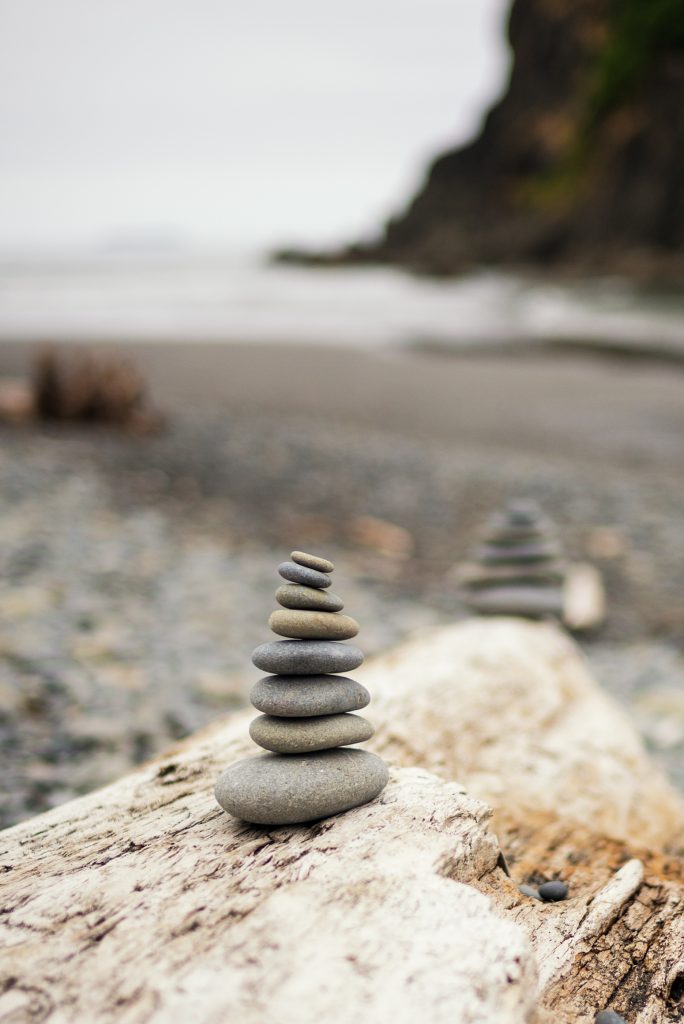 We drove through Forks, only known for Twilight. We didn't stop except to have lunch in a coffee shop where it looked like the carpet hadn't been cleaned since 1973. It opened in 1972.
The next driving leg was a big one, a bit bigger than maybe I had planned or understood. Cape Flattery. I happened upon this place when scrolling through instagram one night and an image flashed up which caught my attention. It looked like something from another planet. I had to go there, no matter if it is the furtherest most north tip of the mainland USA (my phone even got confused with us being so far north that it switched over to an international carrier and welcome me to Canada!)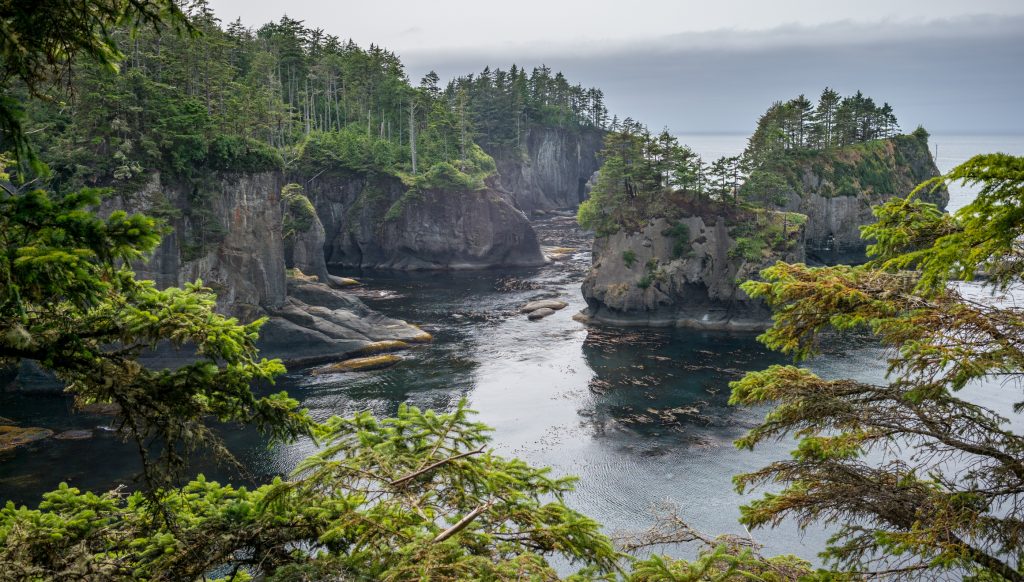 After a few hours on highway 112 and Cape Flattery Road, we finally arrived. My travel companions were not overly impressed. We had just spent two hours driving on very twisty roads. But they quickly got over this when the view revealed itself.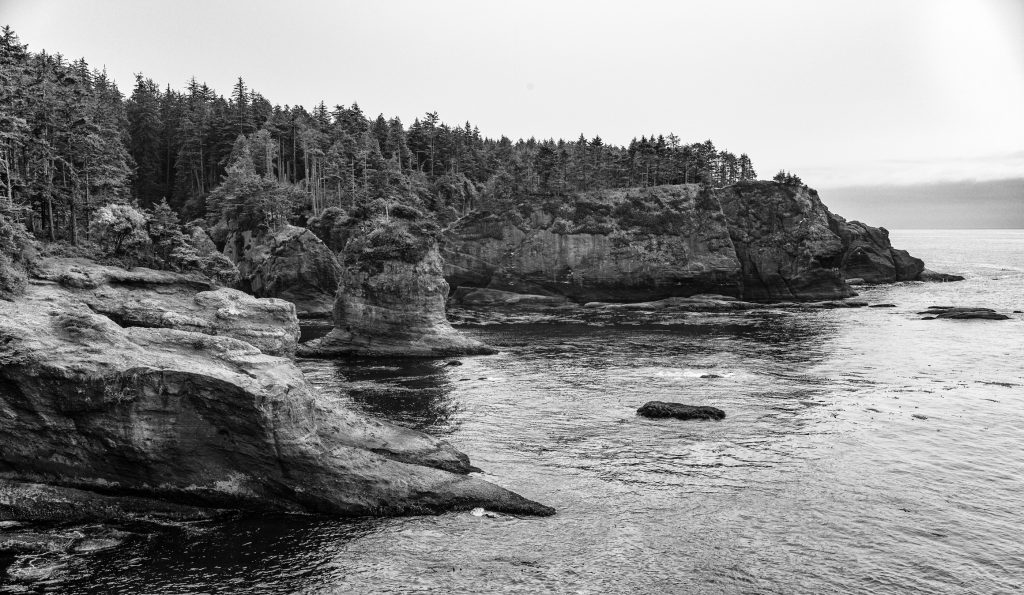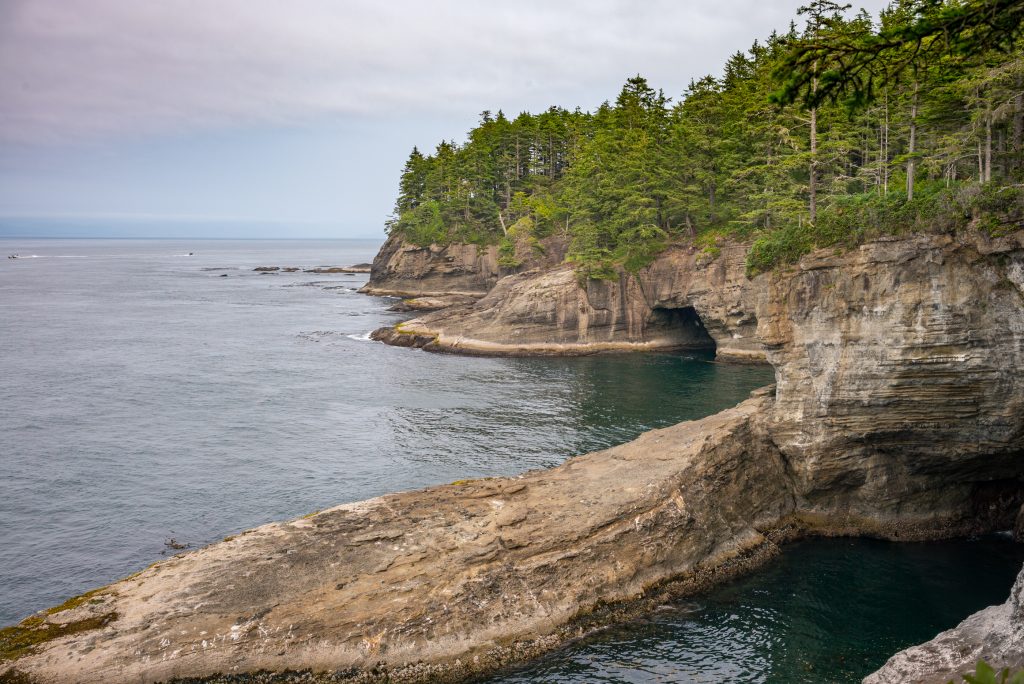 Cape Flattery has a number of great photo view points along a easy to walk one mile path. These include:
• View 1: The main viewing platform which was the image I had seen online. Really impressive rocks pillars in the water surrounded by lush plants and rough cliff faces.
• View 2: The second viewing platform where you get a view towards Tatoosh Island which features a lighthouse which would be great to have a zoom lens, 35mm did not cut it here!
• View 3: A small trail from view 2 leads to these really impressive caves and great shots (again if you have a zoom) of the birds nesting on the rock faces.
Our final stop was the Hoh Rain Forest. This is what blew me away at Olympic National Park. In a matter of hours I had traveled from sandy beaches, rugged coastline and now to a prehistoric jungle.
There are a number of hiking trails within the Hoh Rain Forest, but the one which really stood out to me was the Hall of Mosses. Huge trees are covered in thick dangly moss which drapes from almost every inch of the forest. It truly felt like you had stepped into Jurassic Park (the mosquitoes where prehistoric size too!).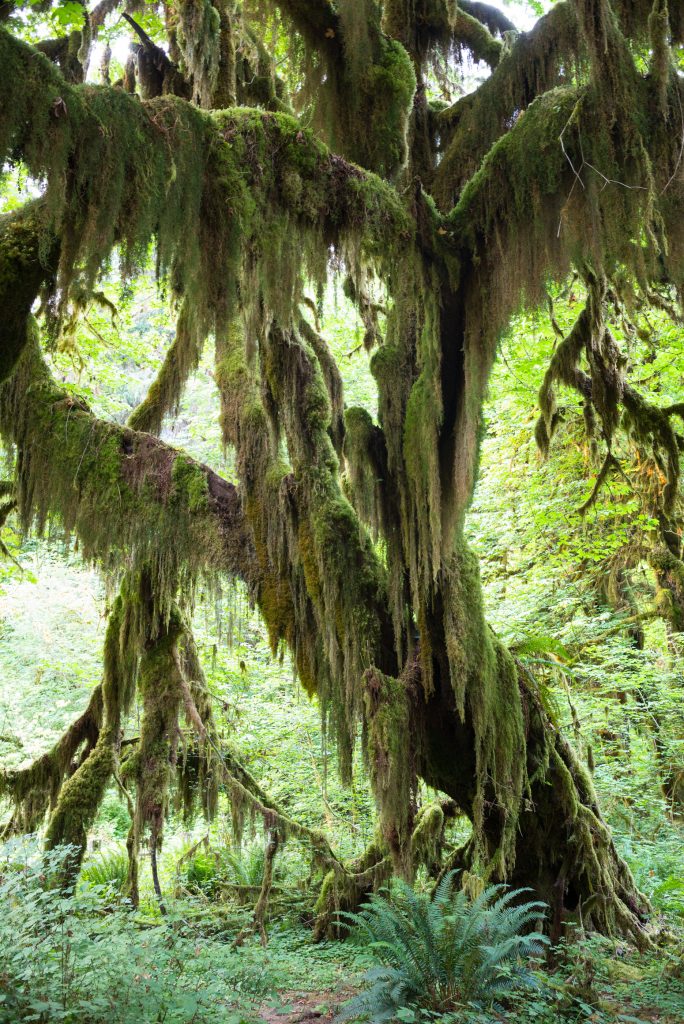 I really enjoyed photographing the forest. There was such a variety of different trees to capture which looked so interesting with the moss all hanging off them. But also for the details and getting up close to the lush plants all around you. A number of these images I cropped into to really get a good look at the tiny little details.  If you have a macro lens, this would be a great place to take it. The Leica macro adaptor is now high on my list after visiting here.
I feel like I just scratched the surface of Olympic National Park. There is so much more to see including Port Angeles, Mount Olympus and the scenic roadway (which I will go back after winter to capture with snow) and the river rapids of Goblins Gate. I want to go back to Olympic National Park very soon.
Location Images
[envira-gallery id="8297″]