EVENT – SUNRISE FROM EUREKA TOWER MELBOURNE AUSTRALIA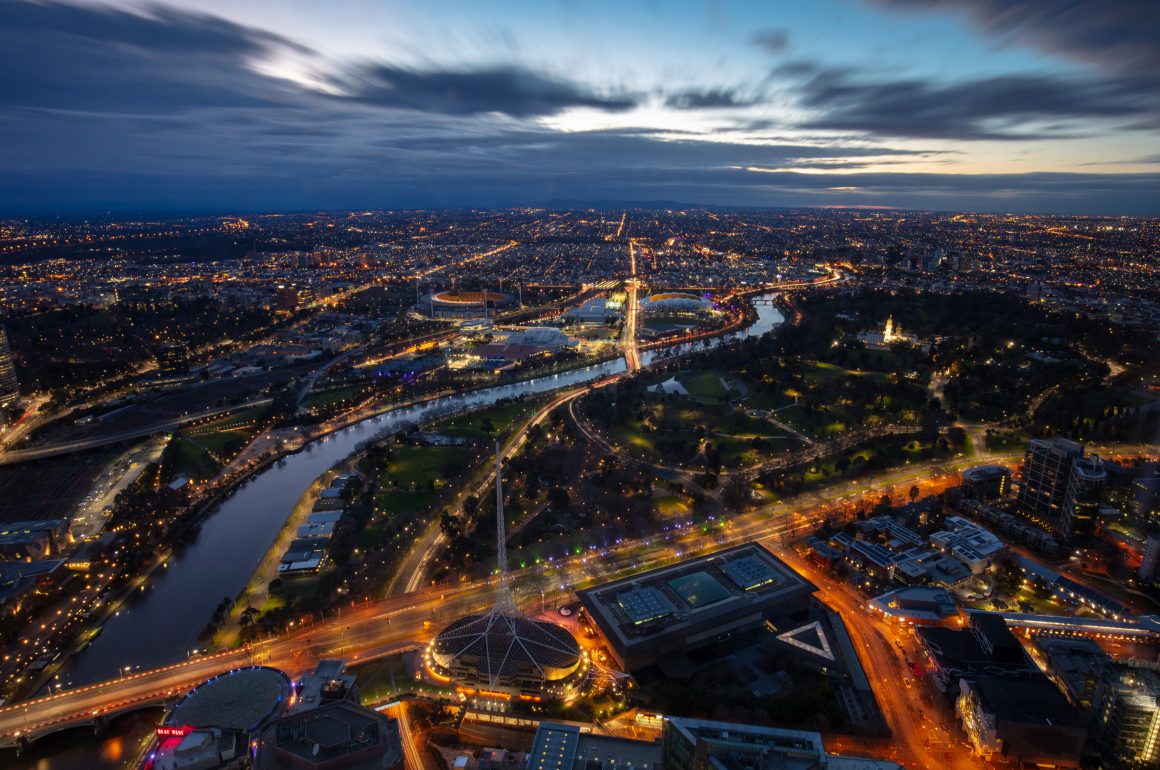 Intro
Recently I took the chance to participate in a sunrise viewing event from Eureka Tower on Melbourne's Southbank. It was organised by a famous Melbourne camera shop DigiDirect and supported by Nikon Australia. This special event is presently organised a couple of times a year and offers a unique opportunity to shoot sunrise as opposed to sunset which is in the usual opening hours. This event was catered with a great presentation from Herald Sun Nikon photographer Nicole Garmston. An extra nice touch to the event is staff turning down lights to minimise reflection. An article with our tips to minimise reflections in glass will be coming soon! The only downside is the early start. Meeting time was 530am for this sunrise.
Essentials
Camera Gear Used
Canon 5DsR
Canon EF 70-200mm f/2.8L IS II USM Lens
Canon EF 16-35mm f/4L IS USM Lens
Hoya Pro1D Polariser
Hoya ND8
Manfrotto 190XProB Tripod
Content
Eureka Tower is one of the tallest buildings in the southern hemisphere with the highest viewing deck of all. It offers unsurpassed views over Melbourne in 360 degrees. On a clear day you can see in all directions from the Dandenong Ranges to the centre of Port Philip Bay.
The view offered is one towards sunrise over the Melbourne sports precinct and also out over Albert Park and south along Southbank. An entire shot of the CBD wasn't available due to that side of the building being closed. This proved to be a non issue as really you are after the light in the sky towards sunrise. Im not a fan of black night images but it is fun to start experimenting and to take some close ups of Federation Square etc.
About 20mins before sunrise, the magic starts to happen. The balance between some light in the sky and street lights being illuminated still occurs. I would use this 10-20mins as your key time. Watch for the silvery light of the Yarra winding its way thru the city towards the sunrise.
On this day, sunrise was almost non existent so you have to make do with what is presented to you. Look for breaks in any cloud and compose accordingly. This helps to give some great depth and interest to your image. I found the views disappointing south towards the bay. With no real sunlight, images were flat. However you can still get some stock worthy imagery and the view is still great.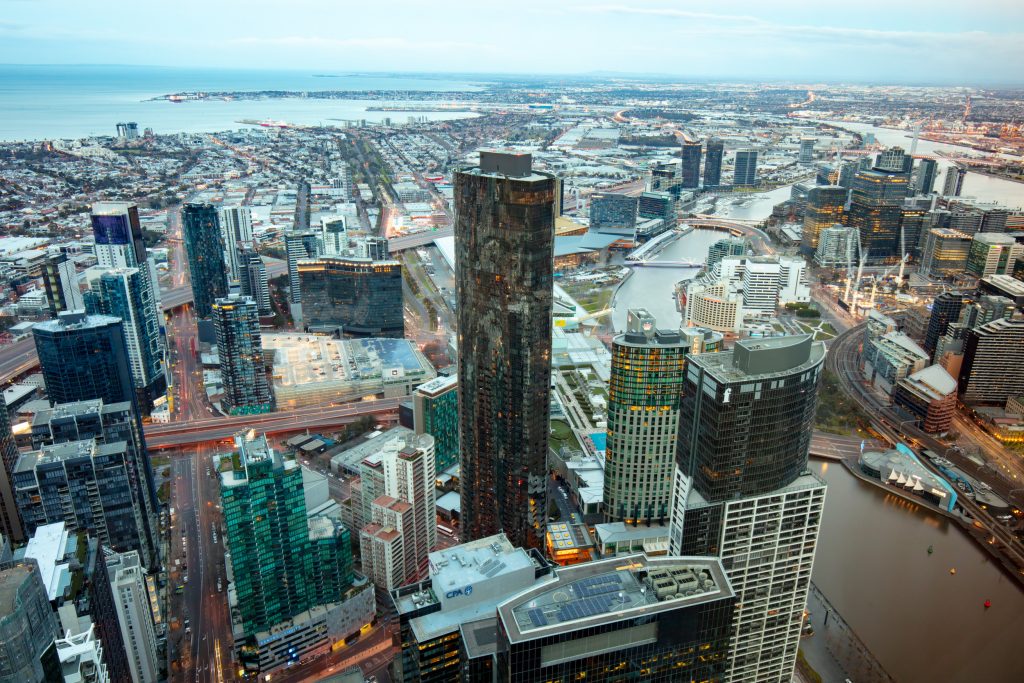 I have always been a fan of zooming in to cityscapes and taking patterns. This might be walls of air conditioners in Asia or windows etc. From Eureka there is a great opportunity to shoot with a zoom on Flinders St station and across the building rooftops northward. A flat cloudy day usually makes these types of shot even better.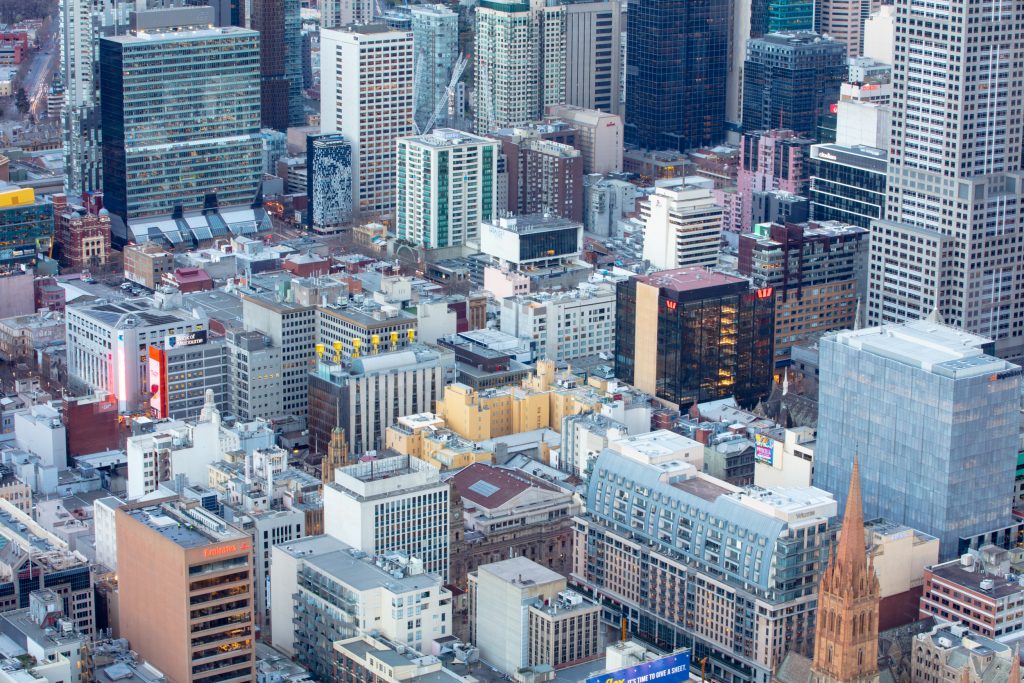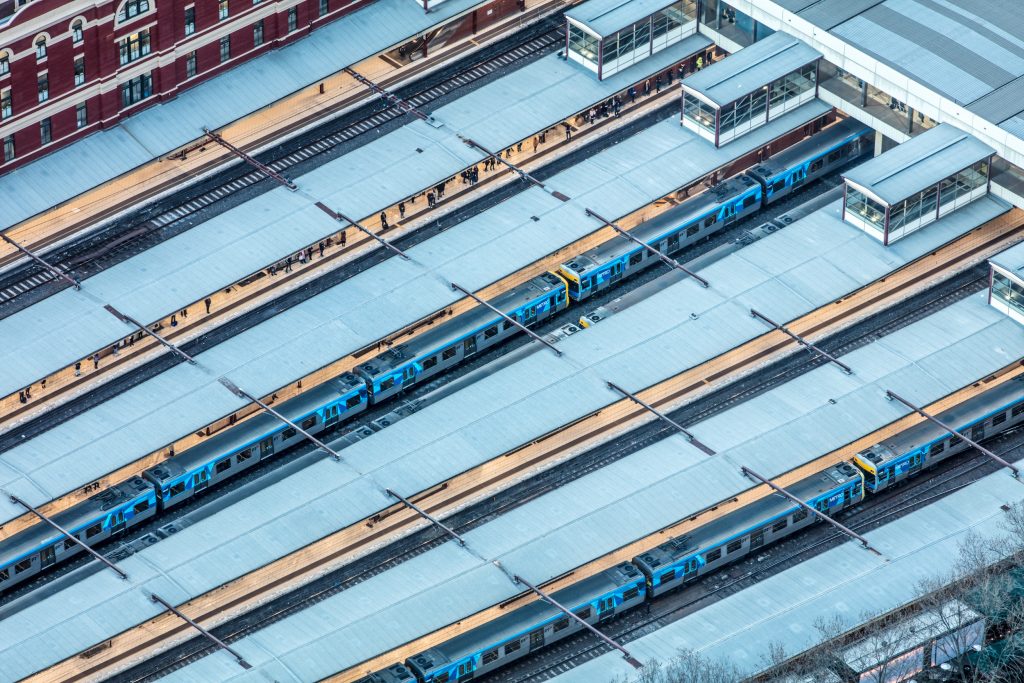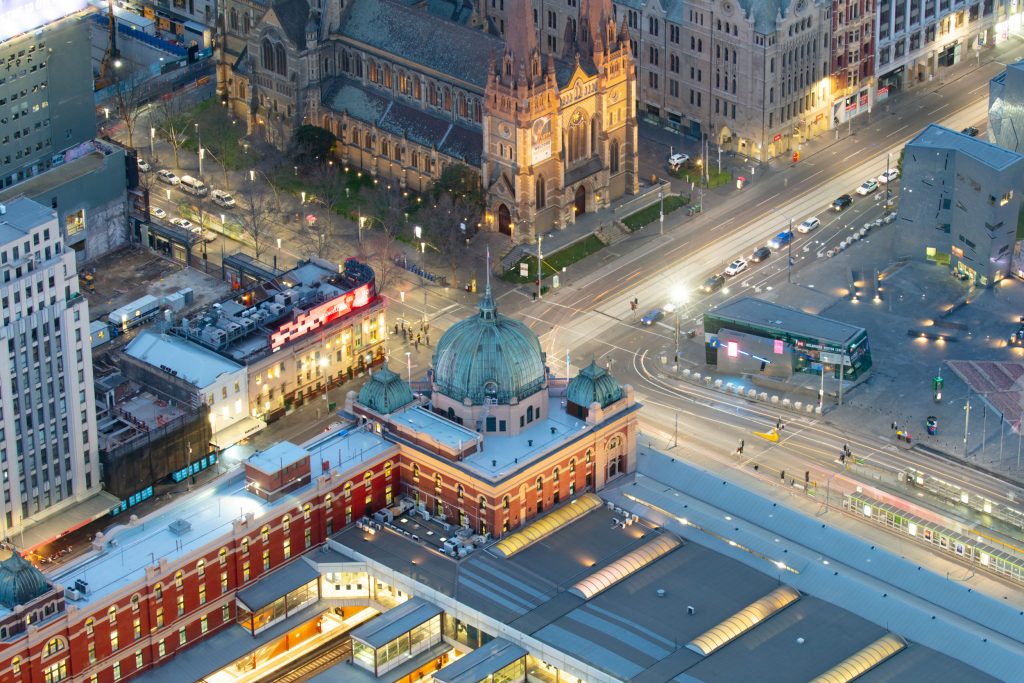 Afterwards I found a little time to shoot some of the early morning foot traffic that crosses the Yarra for commuters. Not usually a time of day I am in the city this early with all my camera gear!
I took most of my camera gear as I didn't know what to expect. However I ended up using my 16-35mm and my 70-200mm. Tripod is essential (don't go without one!). An ND filter and polariser are useful. Also a rubber lens cap and a black t-shirt to cover the camera to minimise reflections.
I recommend checking in with DigiDirect for the next sunrise viewing event. Hope to see you at the next event.