LOCATION – WHITE SANDS NATIONAL PARK, USA
Intro
White Sands National Park is situated near the town of Alamogordo, a town heavily influenced by the nearby army base. I found my way here as part of a cross country road trip from New Orleans to San Francisco with my family and we had spent the previous night in the majestic Lodge Resort in Cloudcroft, a small hilltop town to the east. We were caught in a February snowstorm where the temperature plummeted to -17 degrees Celsius. It wasn't quite the weather for our 1year old. However the lodge was magnificent and eating American style blueberry pancakes amongst fresh snow ticks a few boxes for me.
Essentials
Content
I had found some pictures online of White Sands and it looked too good to be true. On our short visit there I was pleasantly surprised to find a truly surreal magnificent landscape, unlike any other I have seen. The visitor centre is worth a visit and they hire plastic toboggans for the sand dunes. This is something everyone should try. In fact I grew so attached to our toboggan it came home with us and I have used it several times in Australia!
The road in goes for about 12kms and you can stop anywhere for photo taking or tobogganing. It is well worth driving to the end as there are many accessible spots and great views there guaranteed. When we visited White Sands it was very windy and close to sunset. I wasn't able to capture those images I had seen on the internet of blue skies against crisp white sand which saddened me. On the flip side we got amazing late afternoon sun. The long shadows created amazing light on the dunes that just scream 'black and white'. Spend time just taking the views in and try to get high on a dune for maximum effect.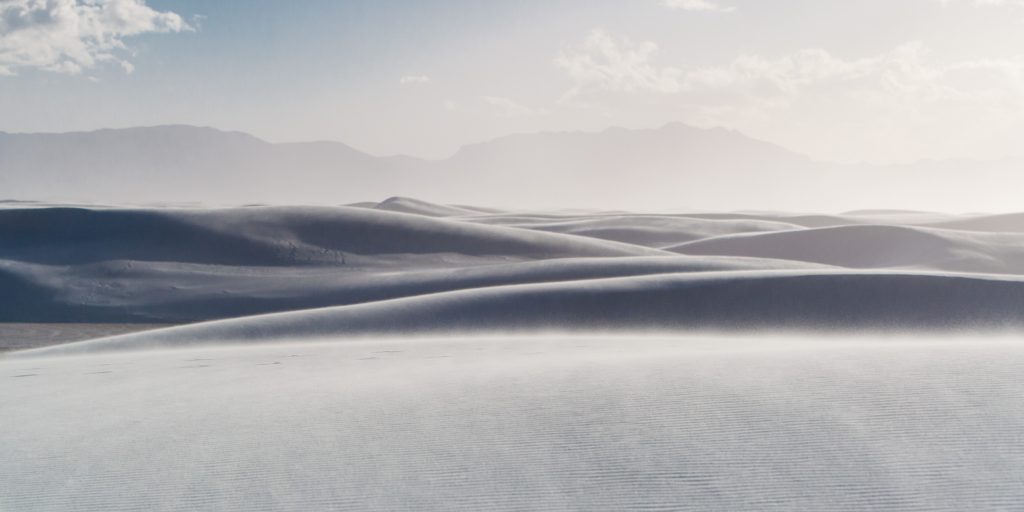 If you are with a family fun shots are also the order of the day as the kids slam down the dunes on their newly hired/purchased toboggan. Obviously be careful about sand, the greatest enemy of cameras.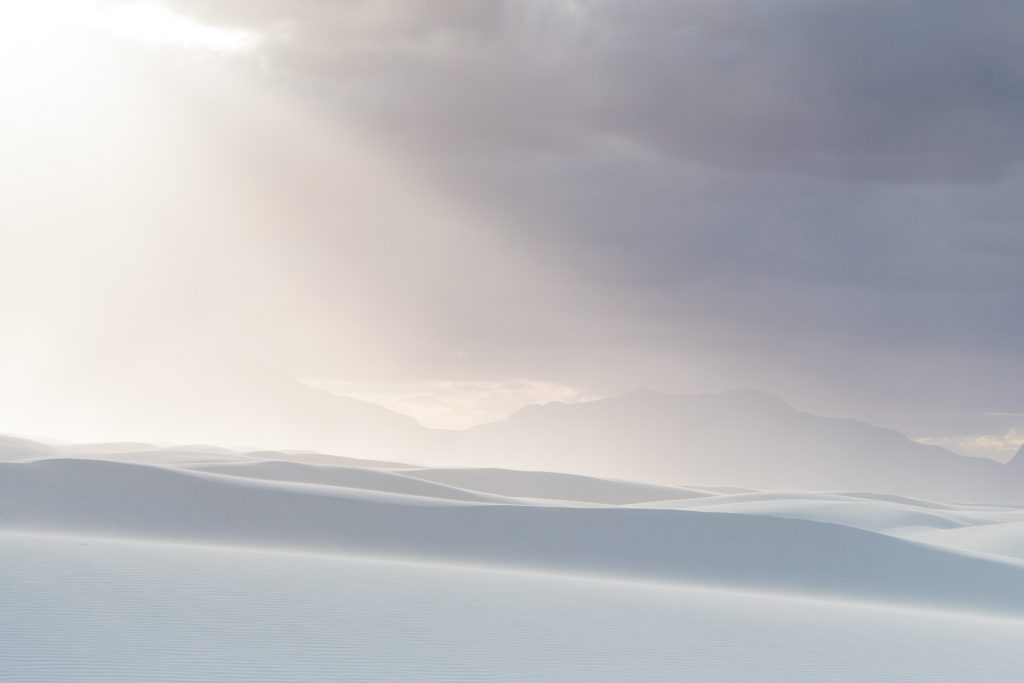 White Sands National Park Images
[envira-gallery id="7624″]