Sports Photography and the COVID-19 Effect
Intro
This week the severity of Coronavirus hit hard whilst I was photographing at the Australian F1 Grand Prix. It was a debate from weeks earlier whether the event should be held and this became more serious day by day, until the ultimate result, cancellation as crowds were queuing to get in. A right farce in the end.
This article is a little different to our usual articles, but will still contain photos and some insights for a photographer. The views here are my own, and id expect them to have some more substance than what one might read in the general media. Just being honest.
Essentials
Camera Gear Used
Canon 5DsR
Canon 5D3
Canon EF 70-200mm f/2.8L IS II USM Lens
Canon EF 16-35mm f/4L IS USM Lens
Canon EF 100-400mm f/4.5-5.6L IS II USM Lens
Sigma 85mm f/1.4 DG HSM Art Lens
Content
Anyone who has followed Photo Basecamp for a while will know of this article I wrote (Here). This has been a popular guide for amateur photographers to shoot F1 cars at Albert Park. This article is from the other side, and really a piece with some insight and views to what occurred the past few days. Intense to say the least, surreal and quite flattening. Though what an event to be part of. To witness the destruction of a major sporting event, and the first for F1 in as long as I can remember. Indianapolis in 2005 was odd but at least a race was run.
Timeline of Events
It was clear from weeks out that the Grand Prix was at risk. Essentially however, every source of info said 'its all systems go'. This included the teams importantly. Then Italy went down with Coronavirus spread, and fast. The conversation swung around to whether Italian teams could make it or not. If they couldn't be let in the country, would we have a race? The Australian PM, Scott Morrison, then effectively killed any doubt, by stating simply, extra tests would be done for Italians. So at this point all good. I suspect some serious powerplay politics occuring there. But im no medical or political expert. Its clear that cancelling an event in a stadium is far easier than a Grand Prix. Around 600 suppliers, 12,000 people working etc. Simply put, you let it run as far as possible, until told you shouldnt. All parties did this and nothing was stating they shouldnt.
As the GP started on Wednesday I picked up accreditation as normal and walked around the Paddock (behind pits for teams). Of course everyone was talking about Coronavirus, but nothing too serious. Some elbow greetings as a joke. I wasnt overly concerned as im not super close to mechanics etc. We dont eat together or share toilets etc. My thoughts were more about large crowds and tourists bringing in the virus. Nothing more than that.
As Thursday rolled on, some fan events were cancelled and drivers could not go near fans. This seemed like a very logical thing to do and a good half way measure at least. Thursday was very normal overall. Driver portraits, lots of candid shots, some pit shots and an amazing hr or so shooting the Ferrari and Mercedes cars in scrutineering. I didn't go over the top, as it was after all only day 1 of the GP. Esteban Ocon, it should be noted, won the award for most dramatic entrance with his space style face mask. Quite an intimidating look and summed up the drivers unease nicely.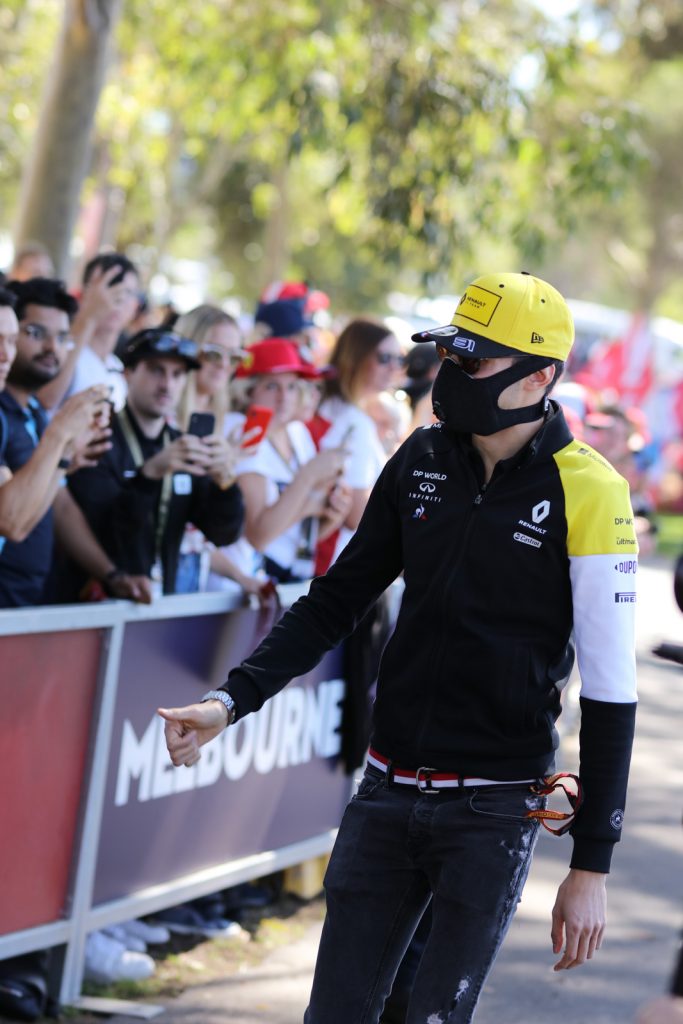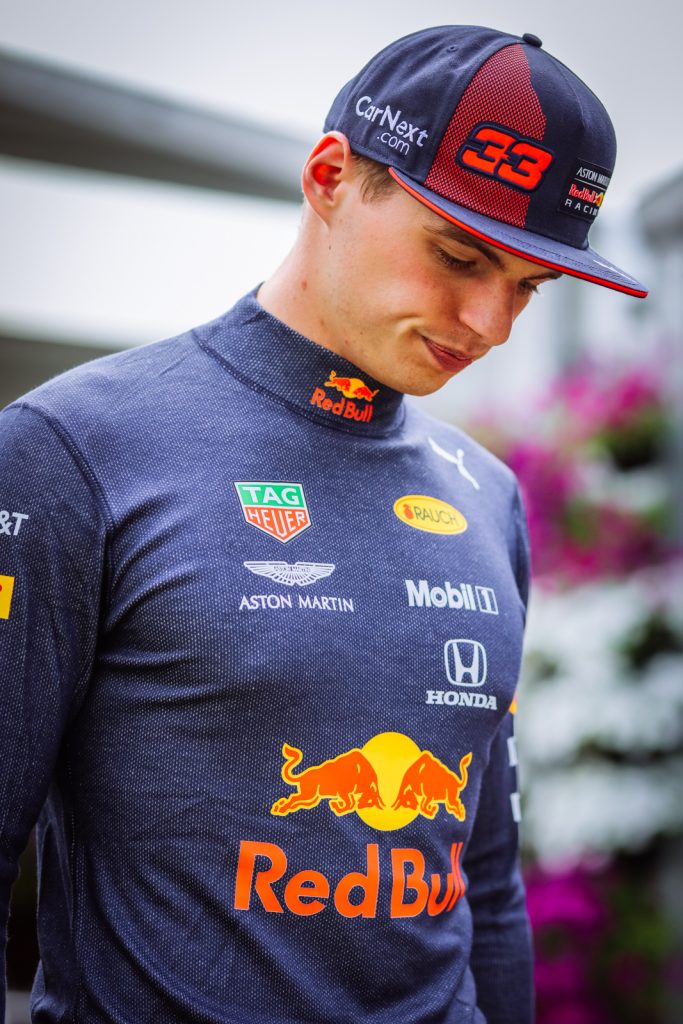 Come Thursday evening it was clear things were ramping up. Rumours and then confirmation of up to 9 team members being tested. Then one by one they came back negative…except one for McLaren. This was the beginning of the end. McLaren then announced they were quitting which to me at the time, was a major shock. Why would you come if one member tested positive, which in reality was a fair possibility. But of course you would, to protect the rest of your team, and anyone else. Still its one team and there are another 9.
I wake up 630am as usual to get kids ready for school, but im being smashed by rumours and news. Its clear there is chaos. Race is cancelled, or postponed, , or changed and drivers leaving and at airport etc. What did happen overnight exactly? I hastily made my way into Albert Park as crowds were being turned away, radio stations couldn't keep up with updates. As I arrived at about 9am, the government medical experts had recommended, no large crowds and it had been announced that the race would go ahead, albeit without crowds. Fair conclusion I thought.
I was unable to park in the usual media parking as crowds had overcrowded the public transport spots blocking road access. I was directed to another car park where security there had no idea about other car parks being closed. I was allowed to park and walked in. Large numbers of people were still gathered at the gates and I chatted to security who had no idea what was going on. They were being abused and it was all a bit sad. I felt like I knew more but couldn't really say much official. Moments later, as I was walking in, I see all the track marshals leaving and I knew this was the end. You have spectators not let in, and now no track marshals. That's the end.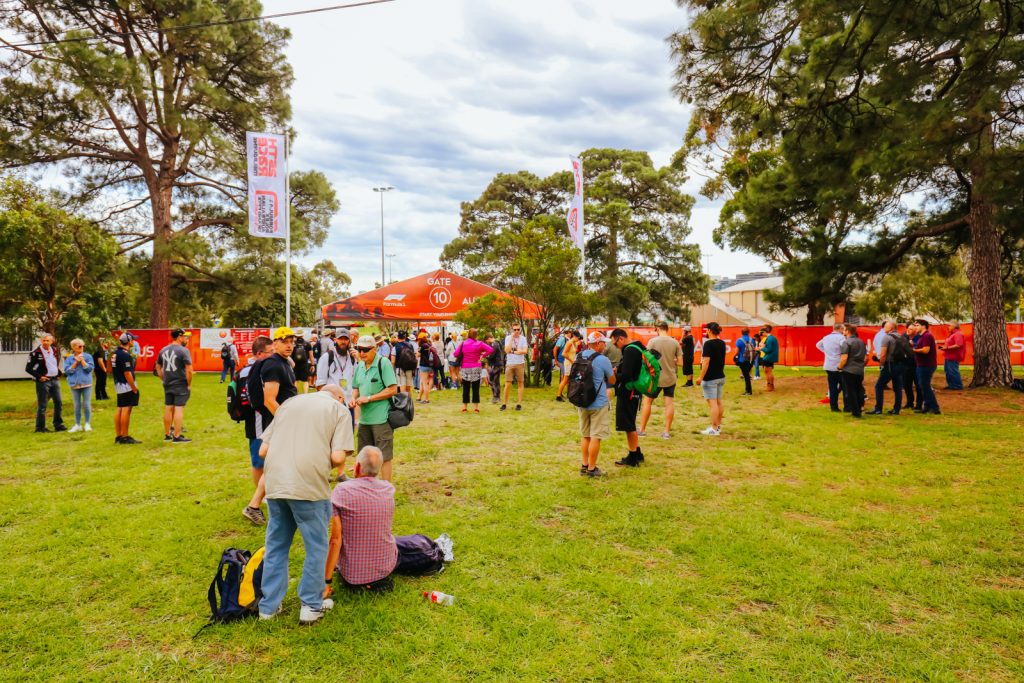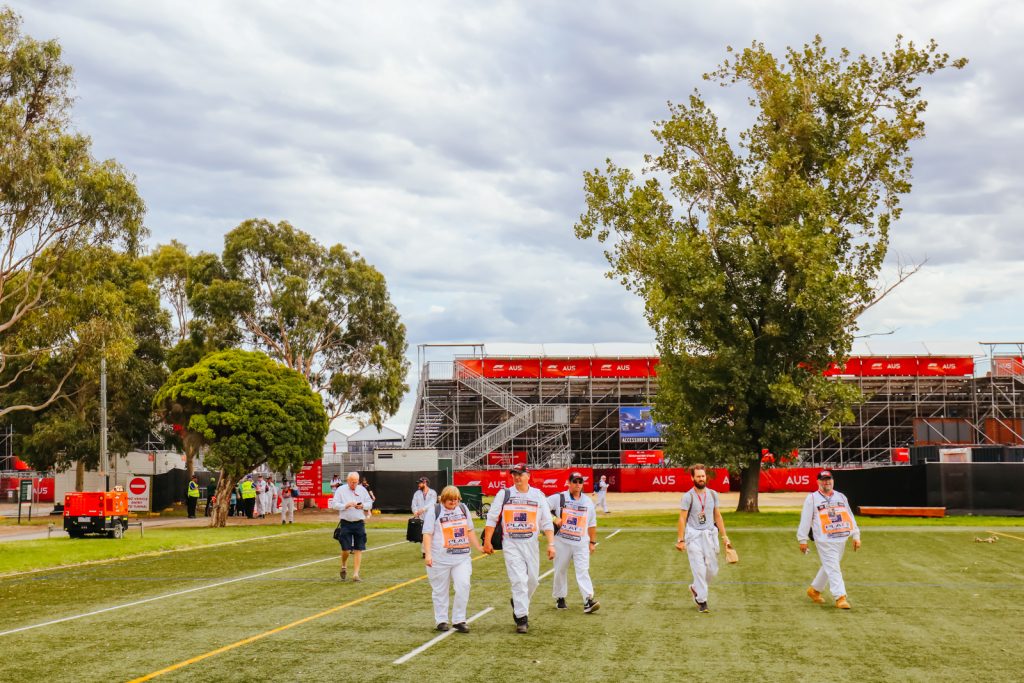 I could go into detail now about that Thursday night, but the below site does an excellent job at this, and it aligns with stories I have heard from insiders.
Oddly I wasnt too disappointed at the time. Sure I had pit lane practice lined up, I wanted to see the cars on the track etc. But I had photographed quite a bit already, and was a tired already. It also really felt like we were witnessing a special moment in sport. Not a good one though. The chaos and confusion reigned supreme. I wasnt angry at any group in particular. Its no ones fault.  The complete shutdown of global sport in just two days really added to the drama. The fact the event was cut half way thru, spectators lined up, drivers leaving etc. Its a special moment for the wrong reasons.
There is a clear hierarchy of the teams, F1 and Australian Grand Prix Corporation (AGPC). The AGPC pay a massive fee to F1 to host the race. This is complicated by taxpayer funding from state government. F1 then have a contract to put F1 cars on the track. Once teams retracted, F1 had to cancel race. Therefore their end of the bargain is destroyed. A bit of cat and mouse about who stops first obviously. In the end I hope these parties will sensibly come to a conclusion and share the load of losses. This applies to any sporting event globally at present. These are strange times and its far from simple to solve. Economies generally will be gutted in 2020 and we need to all be sensible and stick together..globally. Less wars and more food provisions and toilet rolls!
The photographers I were with spoke at length about where the losses would be. It is just an utter nightmare. Food literally on tables being thrown away, programme sellers, merchandise, food trucks. You name it. Corporate boxes being refunded, lost work for casuals. This is before all the ticket refunds. All the stuff that is built, electronics, signage. What a disaster. Obviously health is most important, but one can see why every party gave it their best shot at running. The people at the event were not angry it was being held at mid week, but the decision was correct to cancel by Friday, in light of global sport being cancelled and general sentiment. An absolute nightmare of timing with event starting, positive tests, the voting, the health minister recommendations.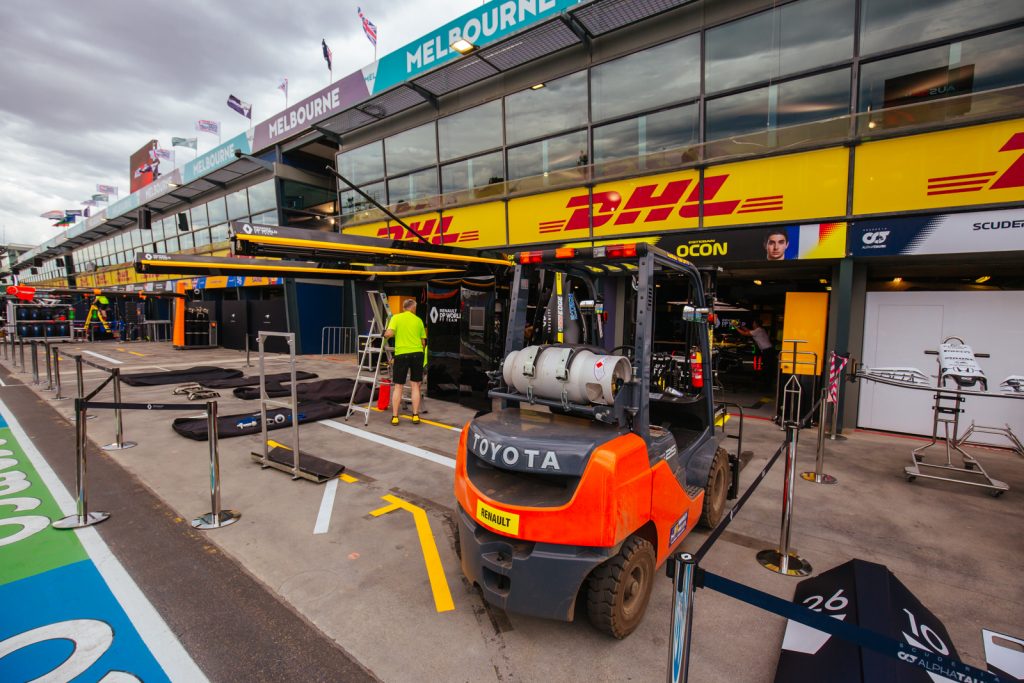 I personally thought the F1 and AGPC management spoke excellently in their hastily prepared press conference. Reporters had a go at them and asked questions there were clearly no answers for. 'Will Monaco be on'? 'Will this race be postponed to later in the year'? I thought that these guys need to solve this weekend right now and they will get to the other stuff after. No one knows what Coronavirus will do long term. The presumption is things kinda stop for 1-2 months and I believe that to be the case. Also in my opinion, there is no way we will see F1 cars in Australia until March 2021. Its impossible to set everything up again.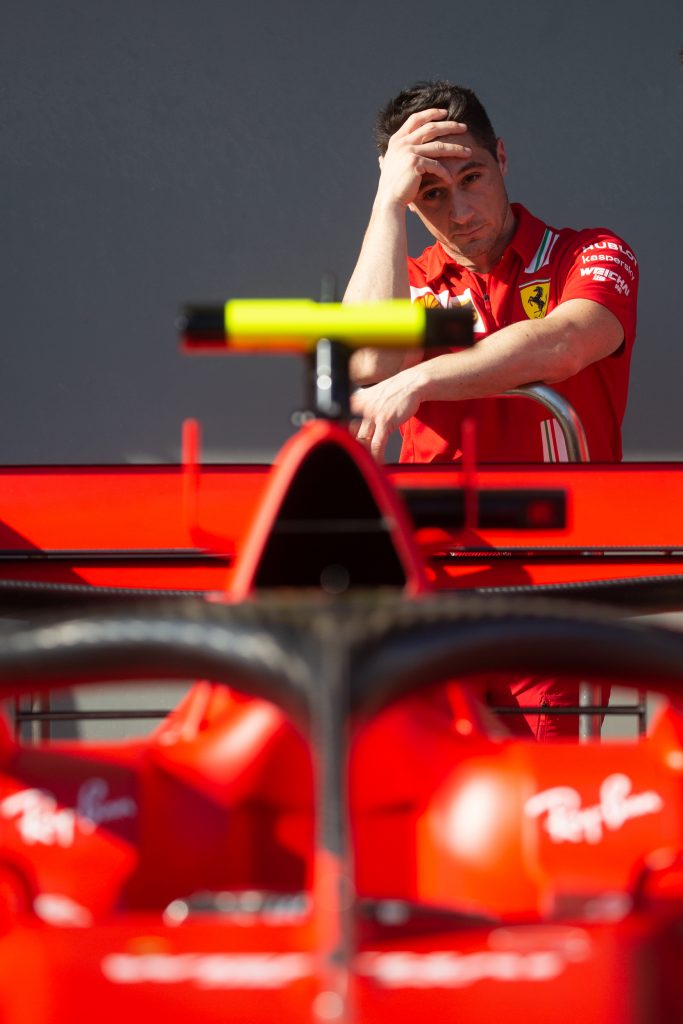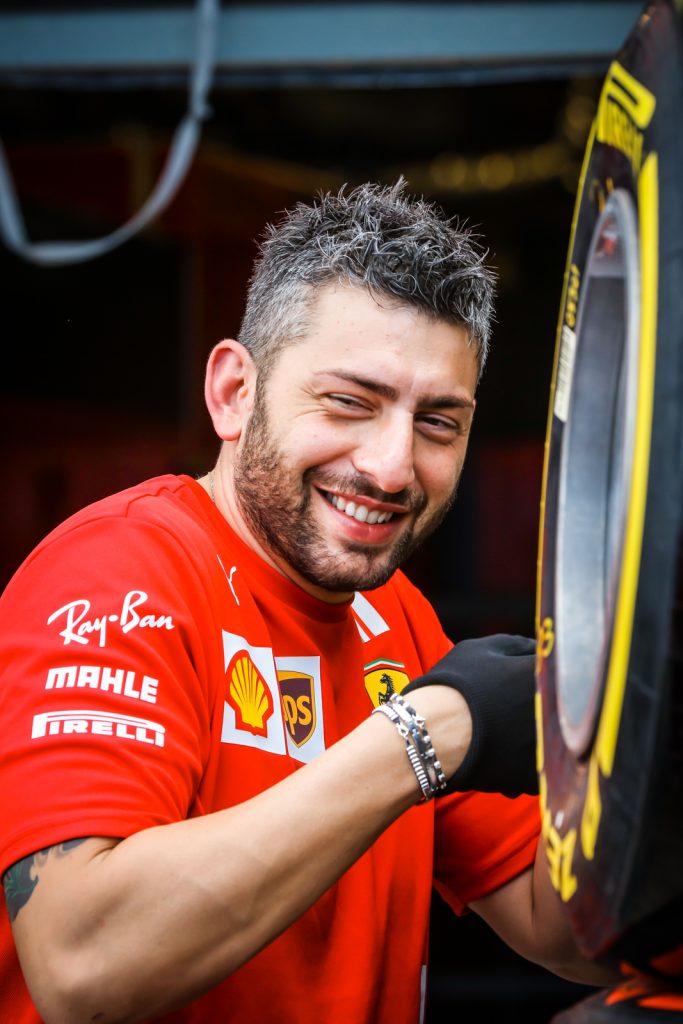 Photography
On to the important stuff…photos! The time I did get at the Grand Prix, enabled some quick portraits and some closeup car images. Obviously no track shots and the best portrait sessions in interviews. On Thursdays all cars have to be scrutineered to test their legality. Cars are parked up and offer the first chance of the season for photographers to get close. ie the first chance for all the secrets to be let out. Whern I arrive just Ferrari and Mercedes were left. The Ferrari crew allowed full access, but Mercedes were stopping me photographing in the cockpit interestingly. To their credit, why would they want someone like me potentially distributing shots of their cockpits?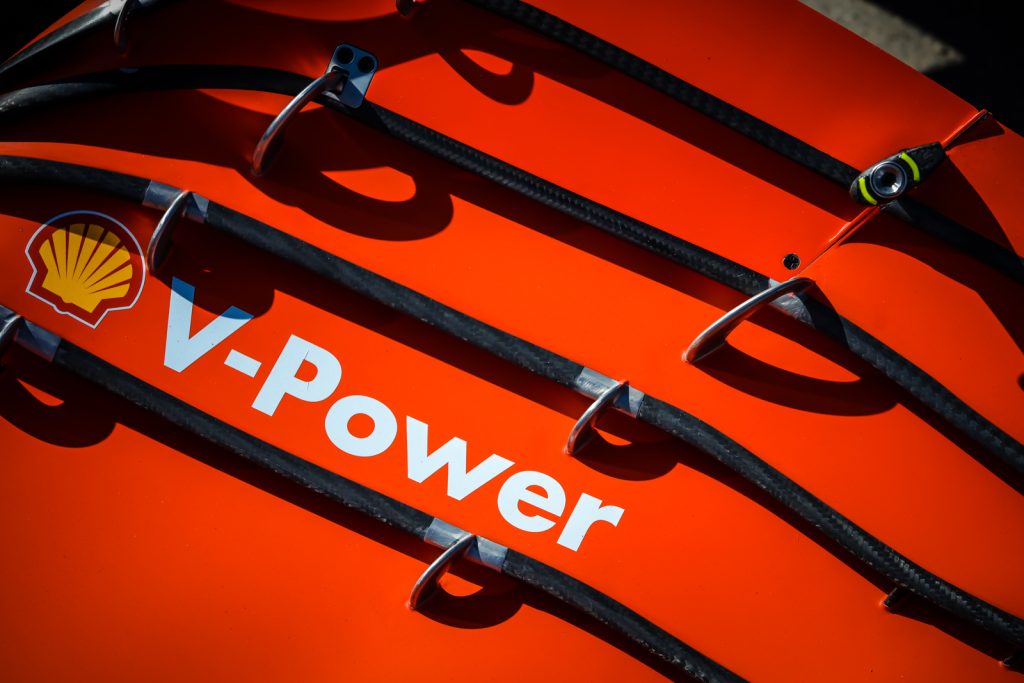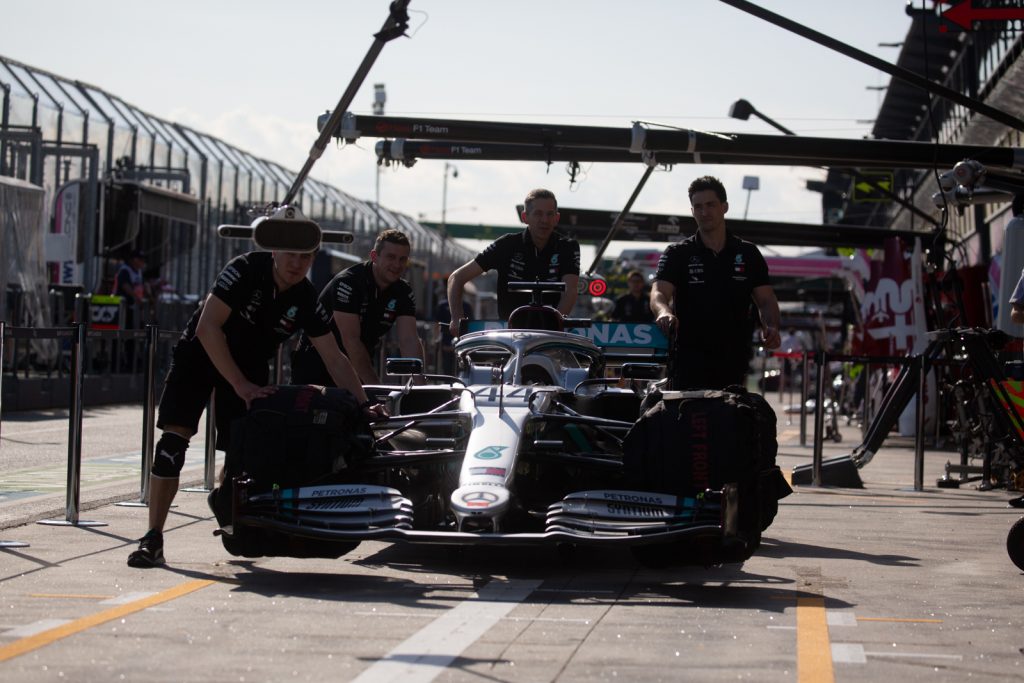 The pit lane can be a great place to shoot out of session. Sometimes pieces of car are outside and close, and sometimes there are practice pitstops occurring. This year I used my Sigma 85mm F1.4 a lot to go a bit more arty. In hindsight I feel like I didn't take many images, but I also expected there to be three more days of action.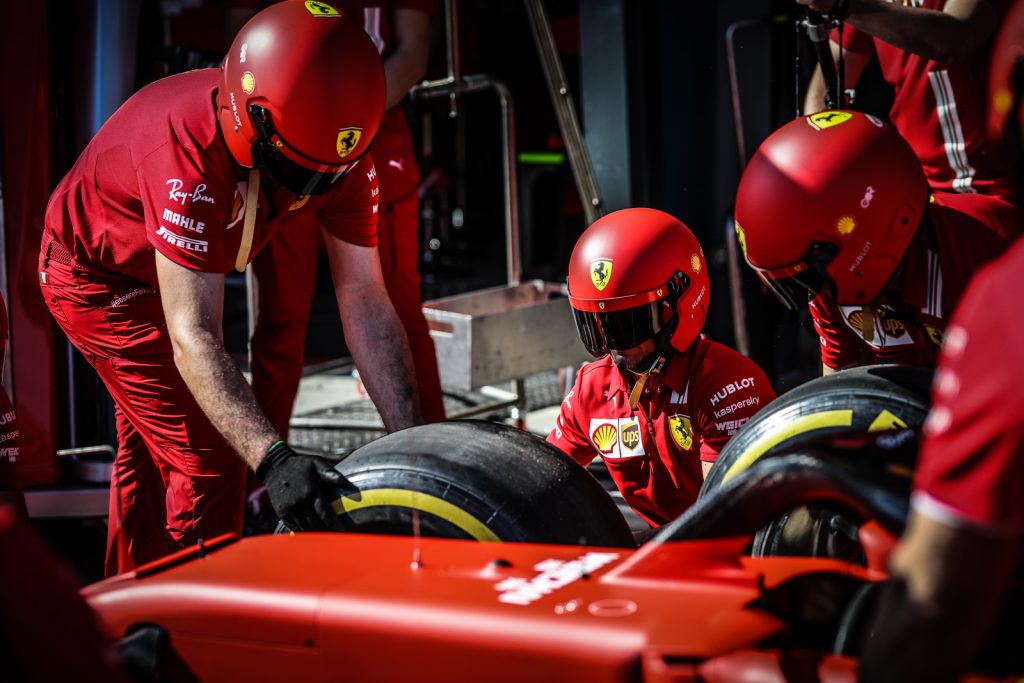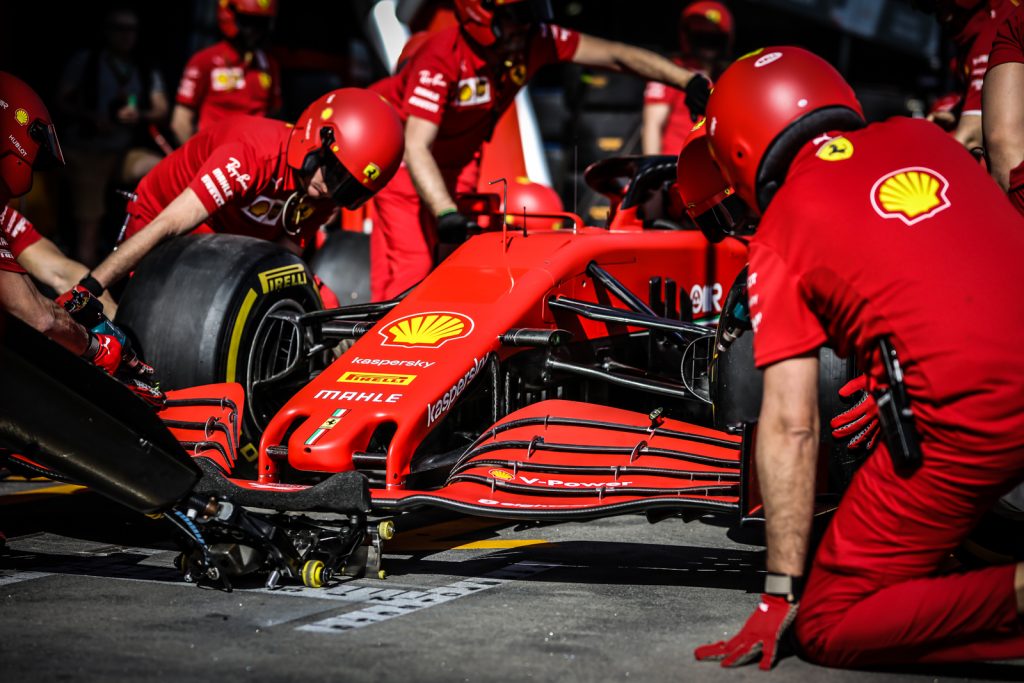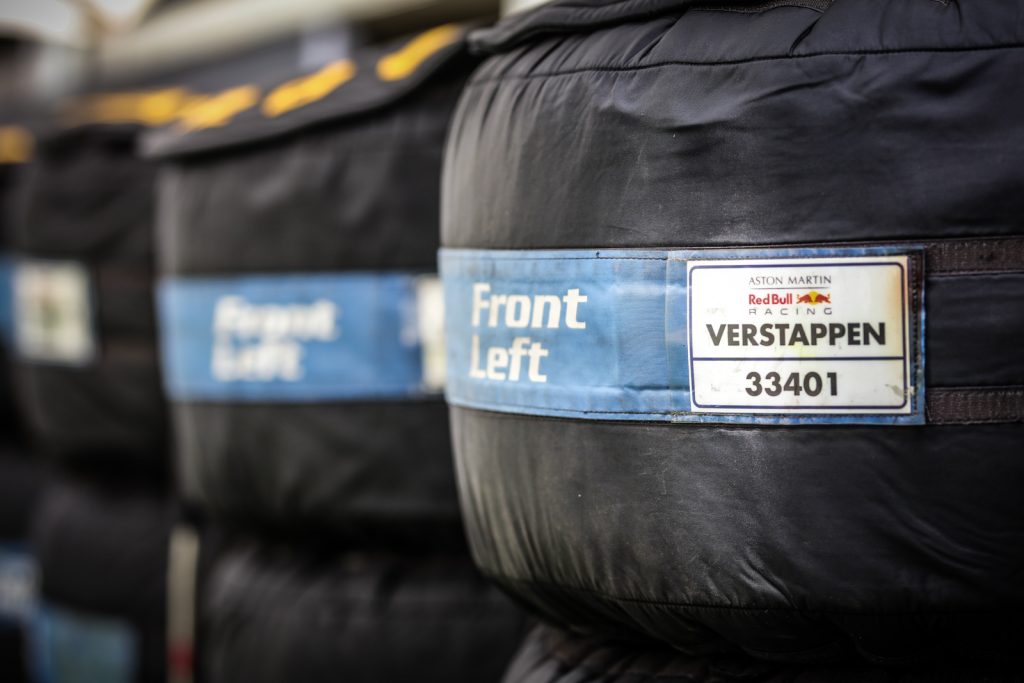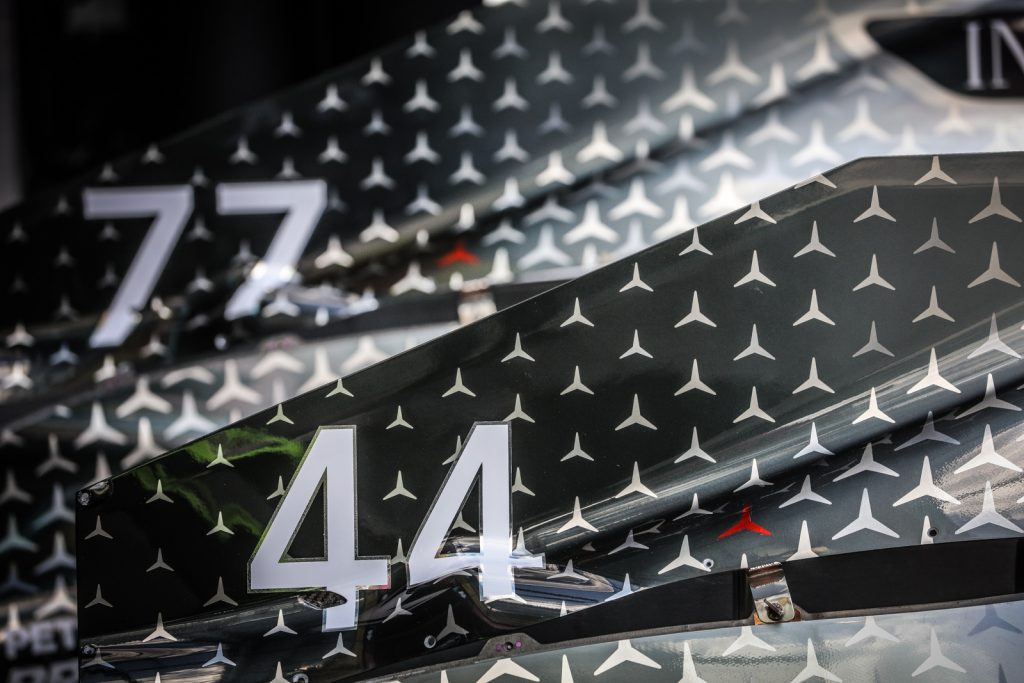 The paddock is a hive of activity with drivers, team personnel and celebrities everywhere. You really are on the lookout at all times. I use my trusty Canon 70-200mm mostly for its ability to pick out subjects a long way away but also quite wide too. Where drivers were being interviewed and reasonably static I switch to my Sigma 85mm at around F1.8.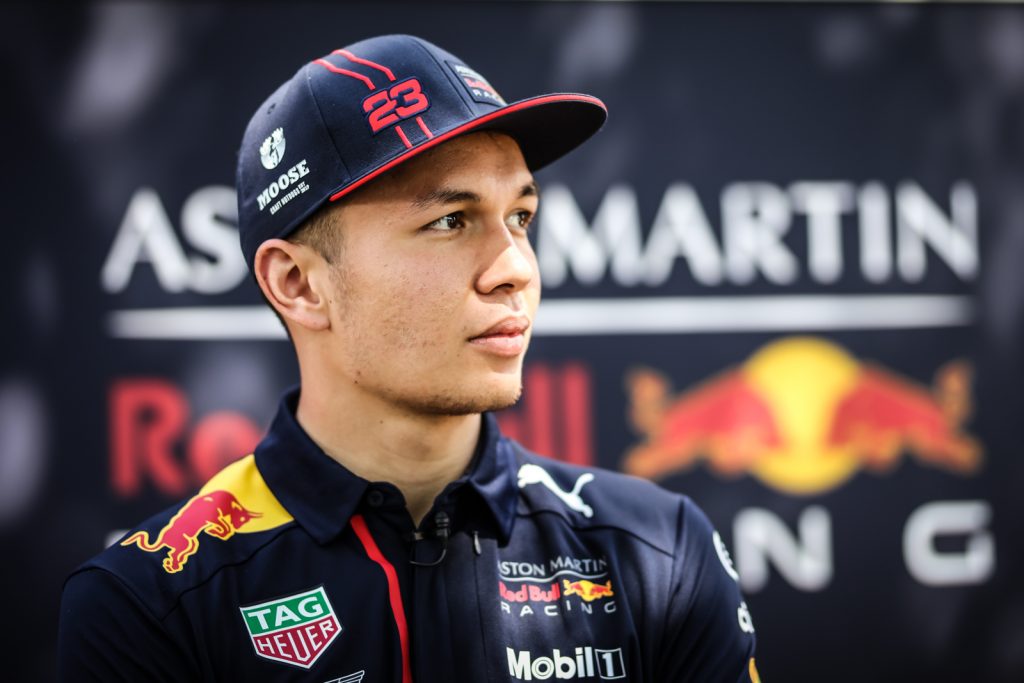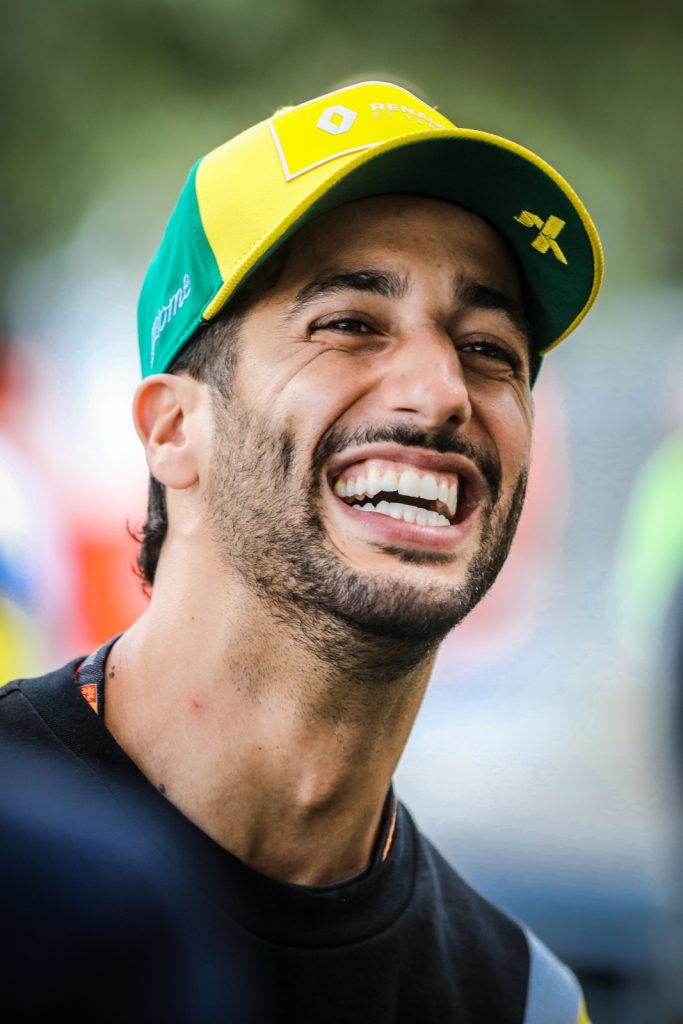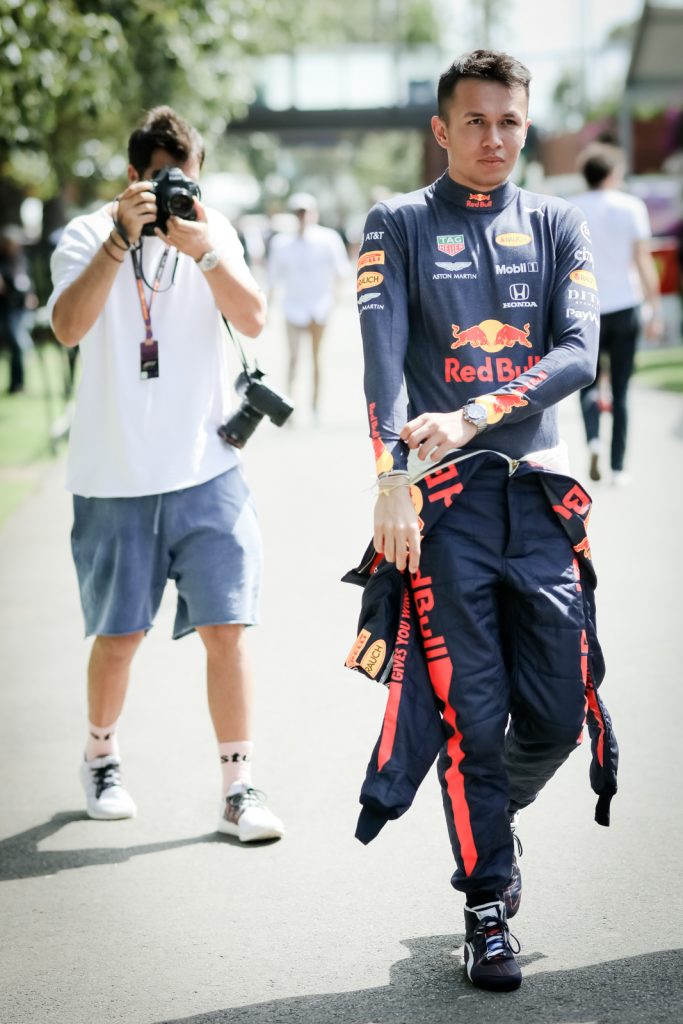 The picture above shows world famous F1 photographer Vladimir Rys photographing Alexander Albon of Red Bull Racing. I may have ruined his shot, or he ruined mine…but i suspect its the former. Go to his site here for the best F1 imagery you will ever see.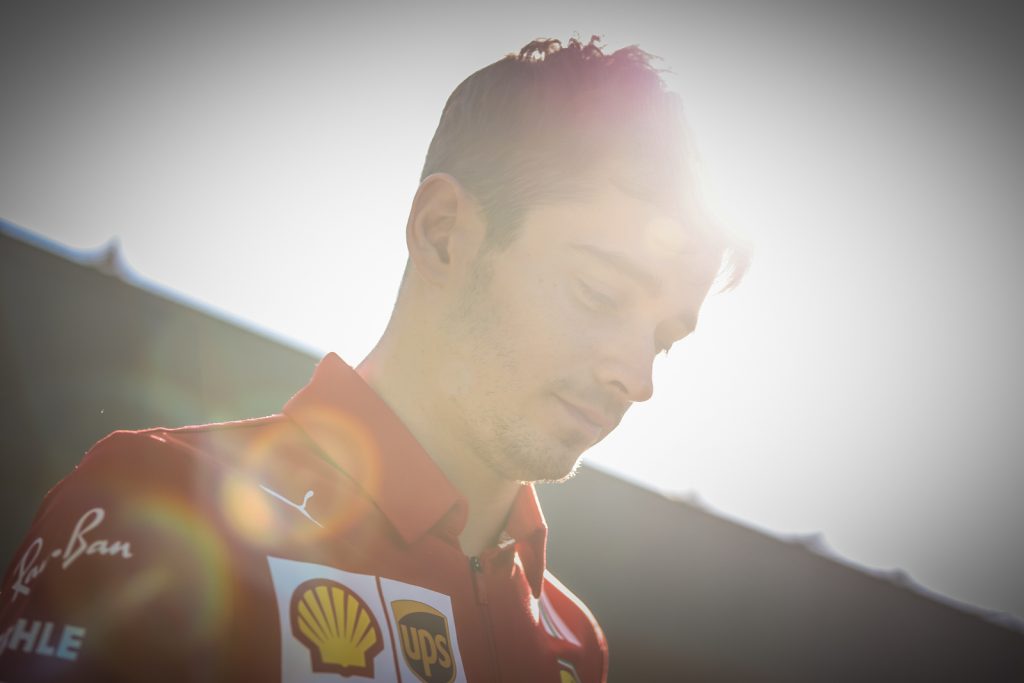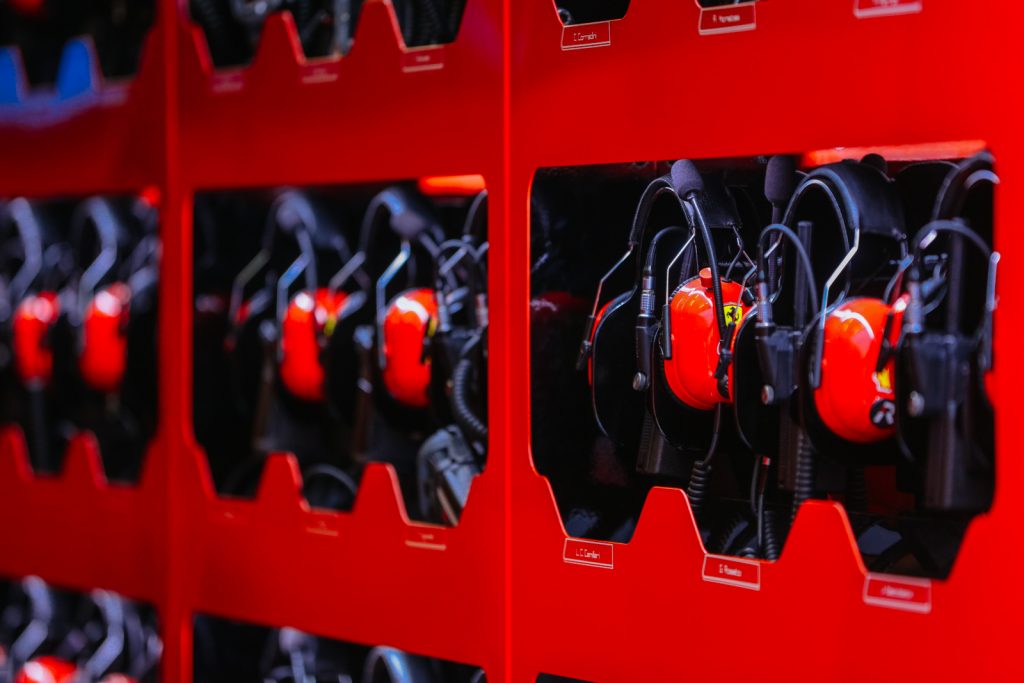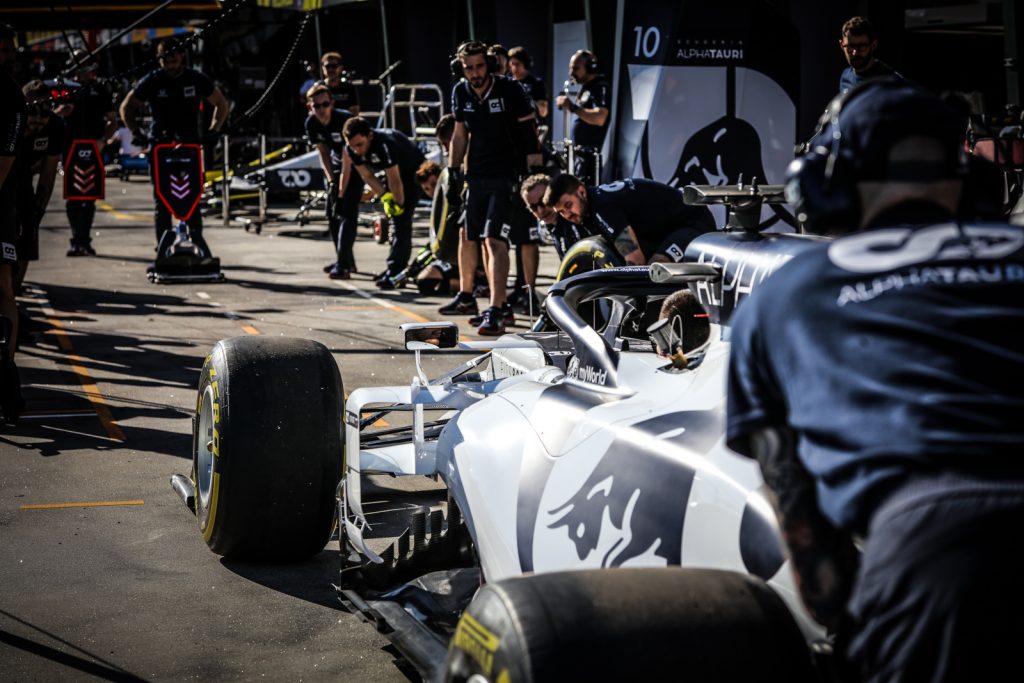 Some thoughts should be given to the many freelance photographers who have this as their entire income, or lots of it. Id expect images from Australia to sell well, given the circumstances. But presently no F1 for 2 months is a big hit if its your main income source.
I hope you enjoyed this article and its images. I hope it gave some insight (and neutral) to what happened at the 2020 Formula 1 Australian Grand Prix. Now back to some editing and uploading for me of 'rock stars'.