SHOT OF THE DAY – THE FOUNDER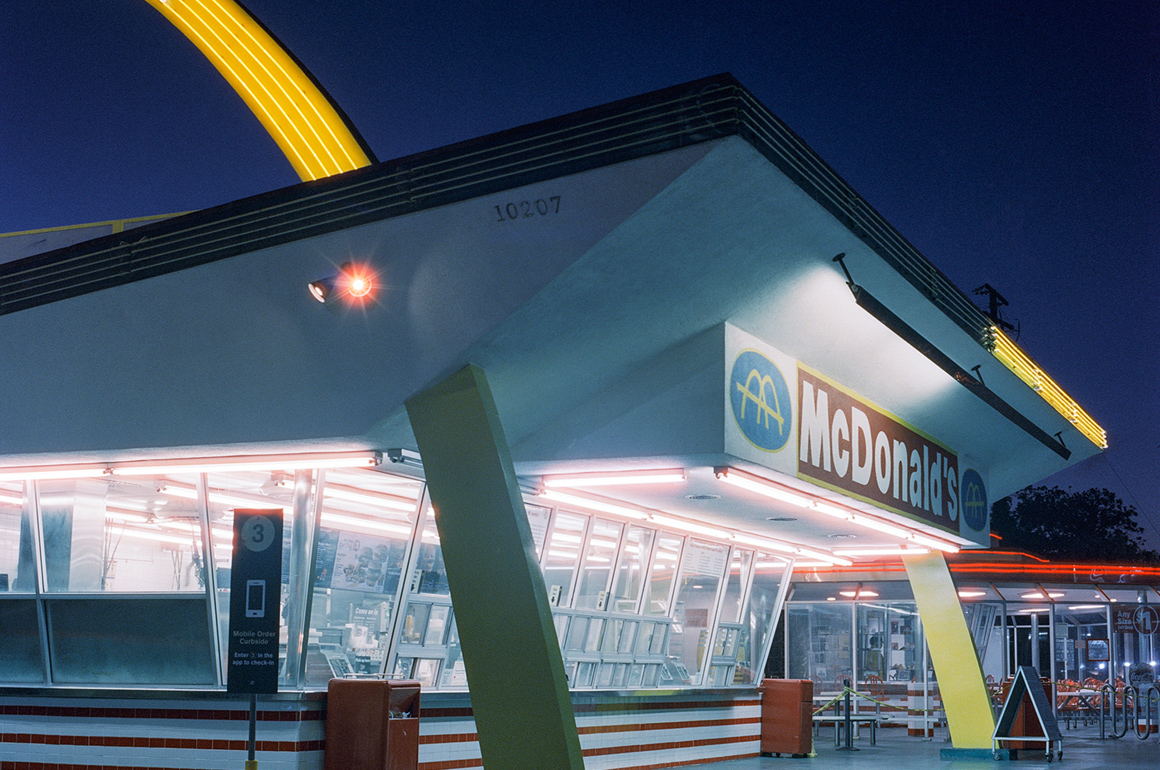 SHOT OF THE DAY – MCDONALD'S, DOWNEY, CA
I recently watched the fantastic and very interesting movie, The Founder about the start of McDonald's and the story around the early days of how it became the giant global franchise it is today. I wondered where some of the filming locations were and discovered that the oldest surviving McDonald's is located in Downey, California. It was a location I had to go shoot!
This was the third McDonald's restaurant opened in August, 1953 and only the second restaurant franchised by the original McDonald brothers prior to the involvement of Ray Kroc who was featured in the movie mentioned earlier.
Because the Downey location predated the sale of the franchise to Ray Kroc, this restaurant was separate to the McDonald's Corporation and was not subject to the companies modernization requirements enforced on the other franchisees. It wasn't until the late 1990's that McDonald's where finally able to purchase the store and even though the company had plans to demolish and replace it with a modern store, it was listed on the National Trust of Historical Preservation by concerned locals and McDonald's was forced to restore and keep the original design.
I was a little disappointed to see that some of the neon's are not working, but it was an awesome location to test out my new to me Hasselblad 503cw medium format camera with a roll of one of my favorite films, Cinestill 800T.
I love this film, it creates such a fantastic cinematic feeling to the images and knew the combination of the neon and fluorescent lights and the dusk sky would have an amazing look. I have shot a lot of this film in 35mm on both my XPAN and Leica MP, but not in medium format. Wow! Even at ASA 800 the grain is smooth and the combination of the blue and green hues with the red halo lights really makes nighttime images take on a great movie look.
If you are ever in the LA area, I would highly recommend a trip to the McDonald's in Downey to take some photos. I plan on going back with more film and different lenses as I feel like there are some really interesting and different angles to be found.