LOCATION – KANHERI CAVES, MUMBAI – INDIA
Intro
Kanheri Caves are situated in Sanjay Gandhi National Park towards the north-west part of Mumbai. The Park is one of the most visited in Asia with a reported 2 million visitors annually. It is a great place for Mumbai locals or tourists to get back to nature. I visited here whilst on a long business trip and it was a welcome escape from the constant traffic and noise of central Mumbai. There are 109 caves in total and their history ranges from 1st century BC to the 10th century AD. Impressive.
Essentials
Content
This article concentrates on Kanheri Caves which is approximately 5kms from the front gate of Sanjay Gandhi National Park entrance. I found it very hard finding any useful information and didn't know what to expect. I have spent enough time in India to not try and plan ahead too much. Let life come at you with the full force that only India can provide. Our arrival at the park entrance, after 1hr of traffic, was as hectic as I have come to expect. Long queues, people everywhere and general sense of chaos. Having a local with you can really help and it didn't take long for us to enter the large gates.
The drive in is pleasant, although too narrow for oncoming traffic to pass. We had our wing mirror hit twice, to which my driver exclaimed, 'This is India, no problem!' There are some delightful rural villages on the way together with river crossings. It's the only rural village you will see close to Mumbai, so take the chance for a quick photo.
I would recommend parking a bit further down the road than the official parking area of Kanheri Caves. It is chaotic at the road end with no ability to turn cars around. Park in the open area frequented by the many road side food stalls. It is then a 15min walk to the Kanheri caves entrance. At this parking area I saw the greatest concentration of monkeys of the day. Perfect for some animal portraits. They were very tame and easy to photograph. I love photographing monkeys as they are fascinating creatures. Highly intelligent and cheeky. I was warned about them stealing but I had no issues. Take the opportunity at this spot to get some great food stall photos. I found people friendly and occasionally I gave 20-50 rupees for the privilege.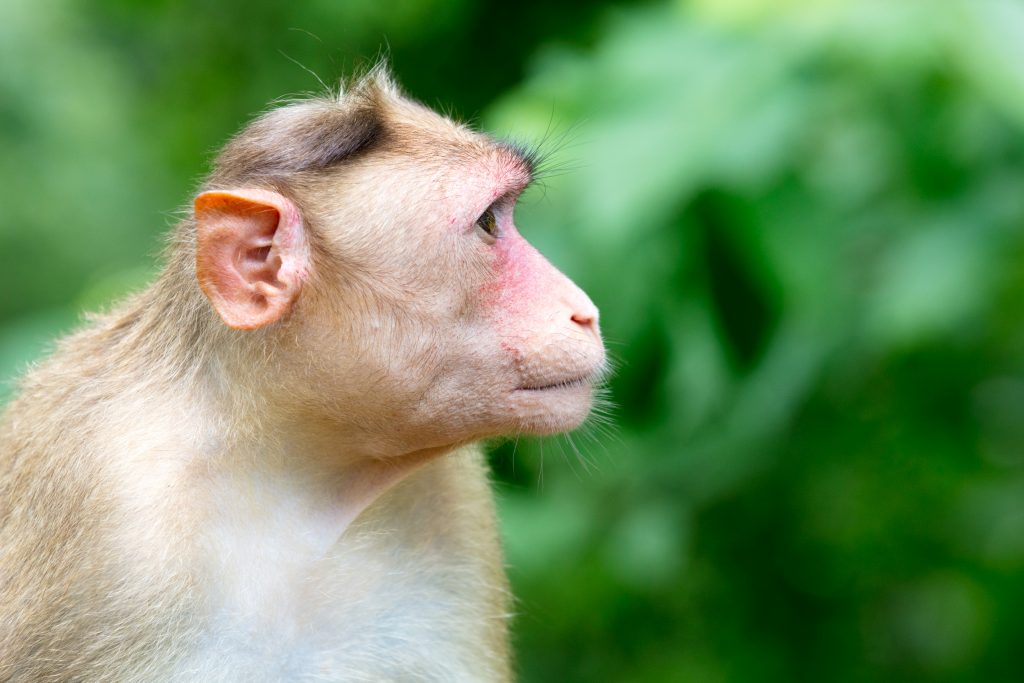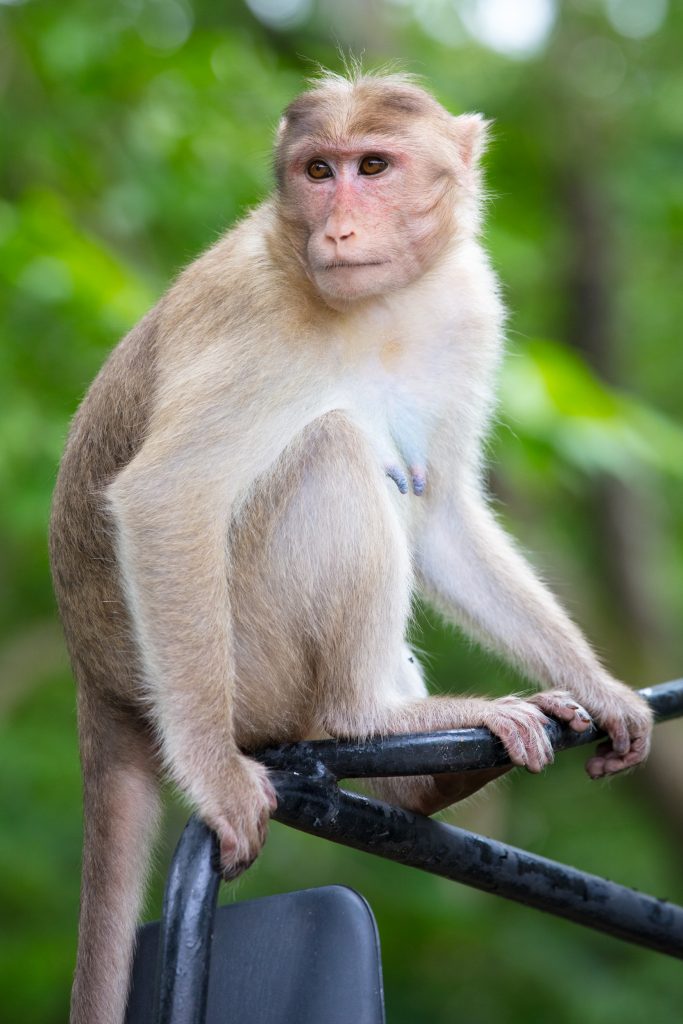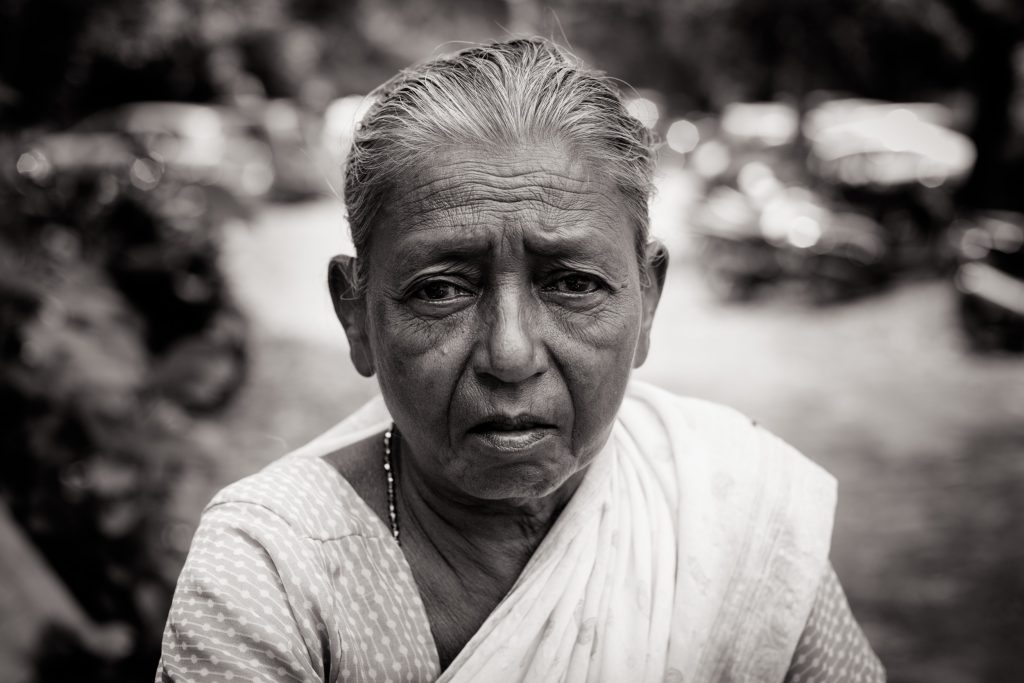 I enjoyed the short walk up hill towards the main entrance. I think mainly for the fresh air, albeit very hot humid fresh air. The entrance is chaotic with another fee to be paid (200 rupees for foreigners when I visited).
My first thought when I arrived at the main plaza area in front of the first caves was Indiana Jones. It's like a set from Raiders of the Lost Ark. There is a large entrance to what is in my opinion, the grandest of the caves. Beautiful columns with sculpted detail and it is fascinating to think of the years that have passed since they were built. I found it to be quite crowded so was unable to shoot an empty scene. I've learnt not to get too frustrated, so I concentrated on some other areas. Behind the pillars, you can shoot high ISO and capture the light hitting from the main entrance. Nice black and white contrast can be captured here.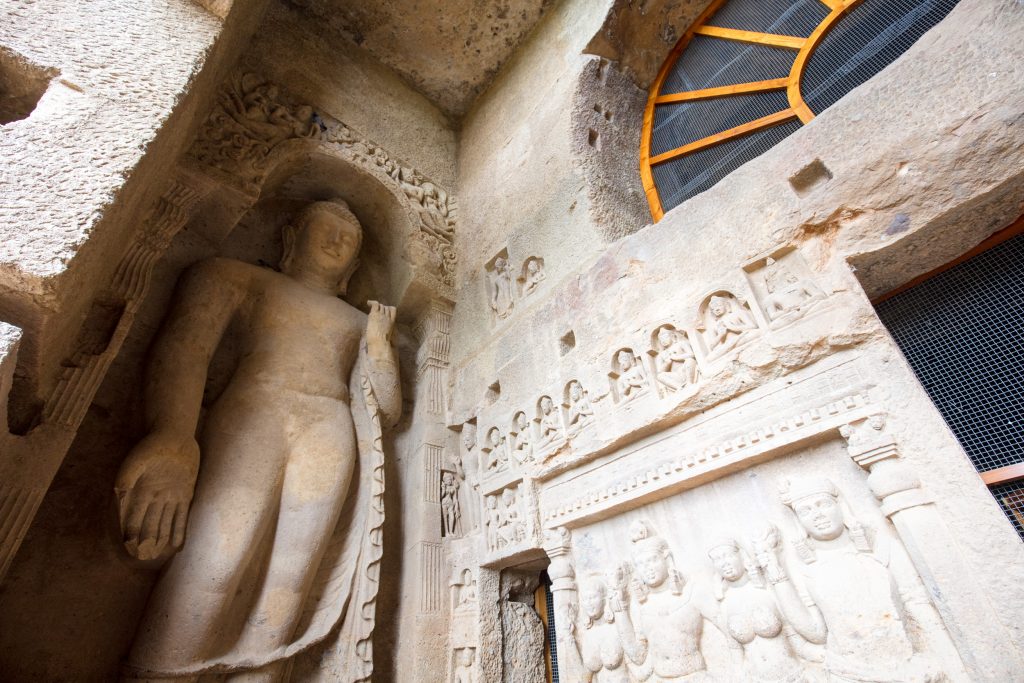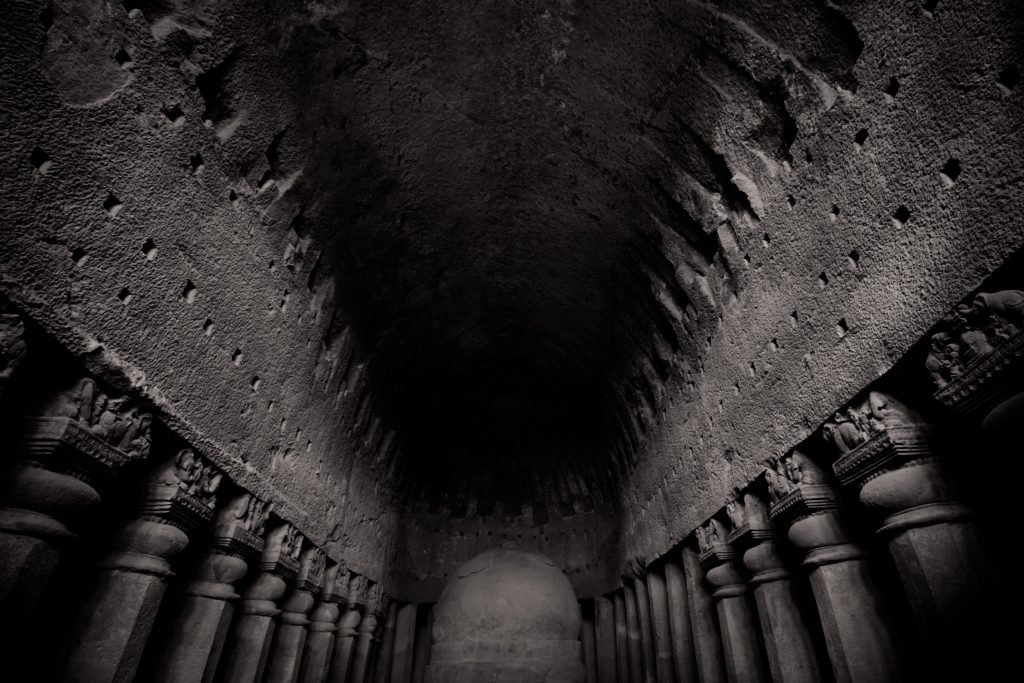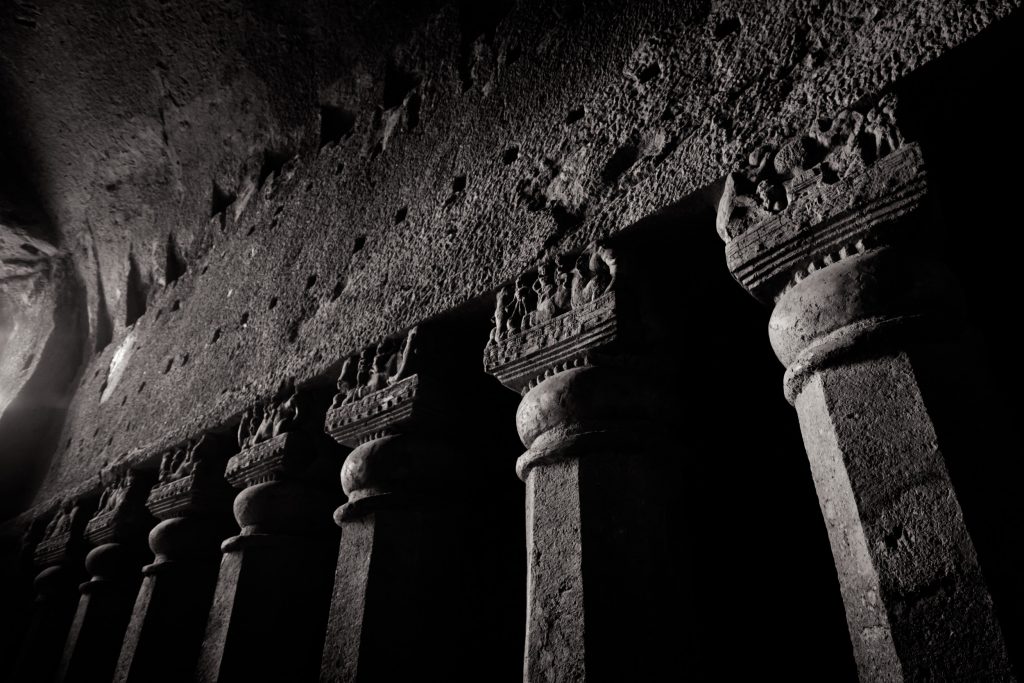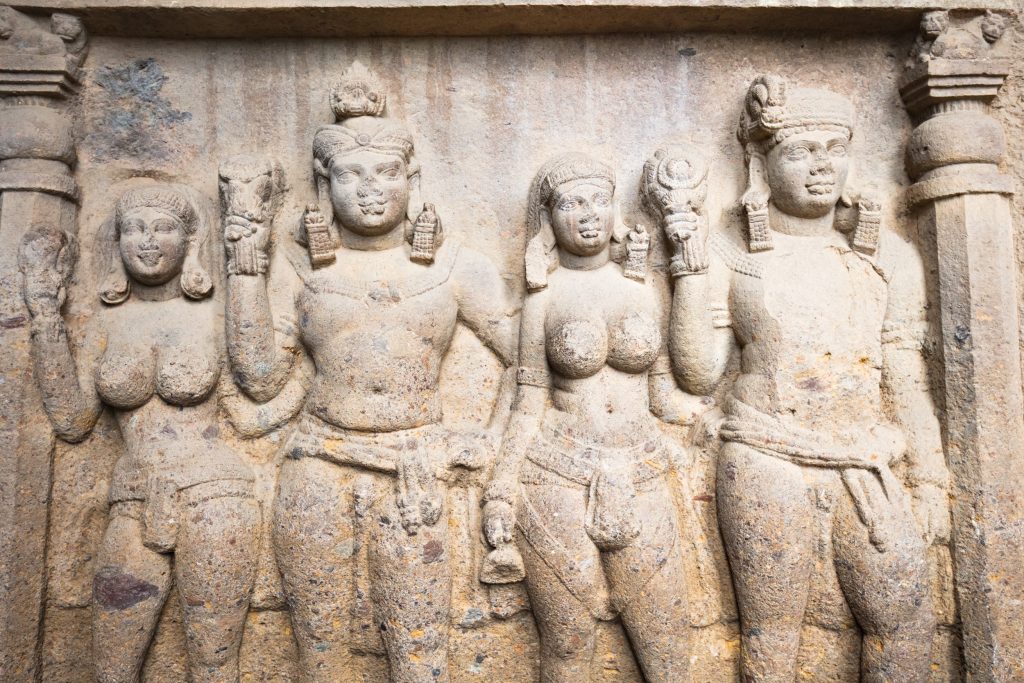 Obviously, many of the caves are very dark. Modern cameras do a great job in these conditions, but be prepared to shoot wider and higher ISO. Nothing wrong some grain every now and then! Continue walking up the trail and take a left where it forks over a bridge crossing the river below. This is a short loop over some great countryside. You will encounter more caves and soon realise that you can't visit them all. If you did you would be there passed sunset when the tigers arrive and I'd suggest that isn't pleasant. Though there could be some good opportunities, safety and that good photo is a delicate balance at times!